5 tips and tricks for the Portmonka application, thanks to which you will be even closer to discounts
The Portmonka application will save your wallet, not only in terms of unnecessarily worn loyalty cards. You can scan them into the title and just show the barcode in the store through it without having to hunt down a physical card somewhere. Thanks to the present discounts, however, you can also save your money with it. These 5 tips and tricks for Portmonka will help you master it all the more.
Become a member

To register in the loyalty clubs of various stores, you no longer have to go to their stores in person, or the information center or call the designated lines, but you can do so on the web. However, simply redirect to the desired pages directly from the application itself, without looking for them anywhere. All you have to do is go to the Menu tab, where you select Become a member in the Additional functions section.
Photo gallery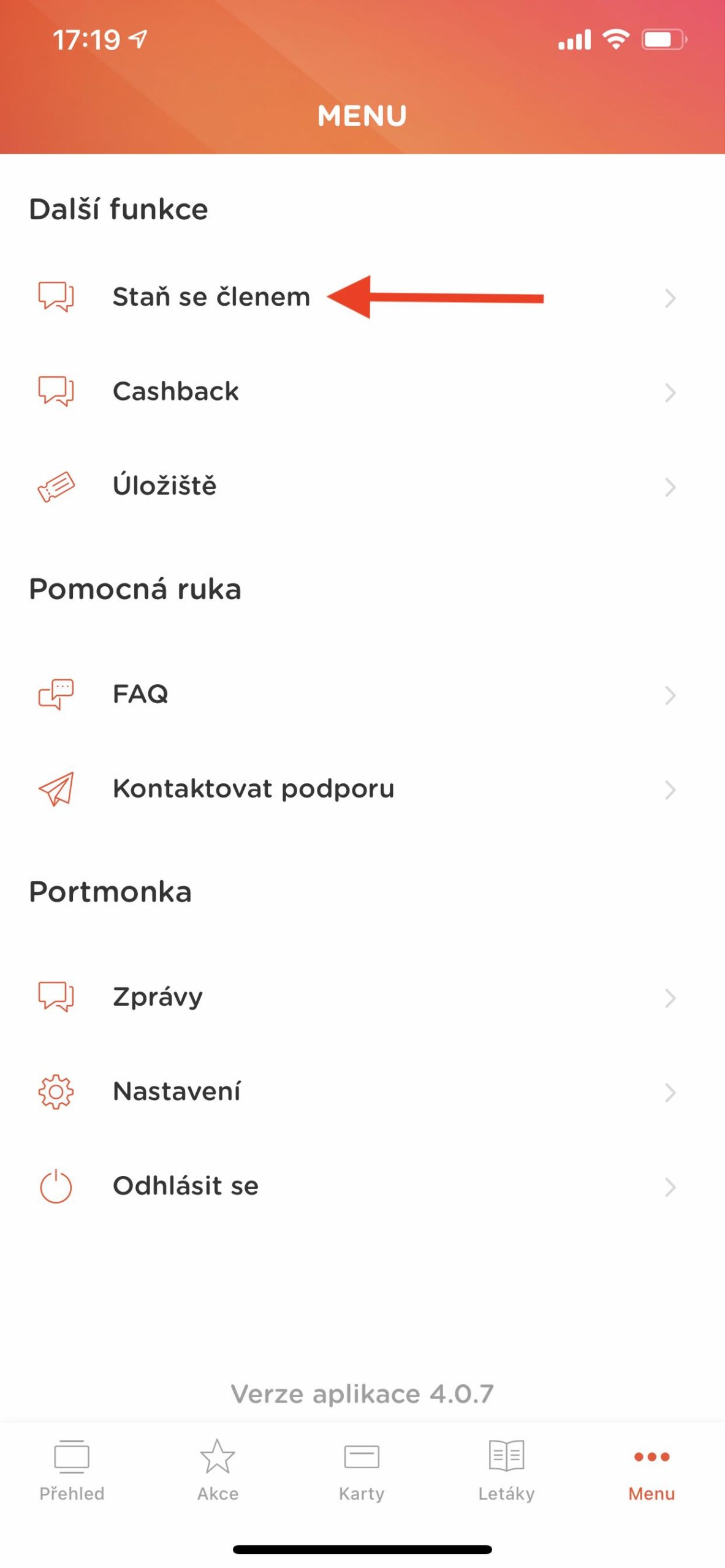 1 members 1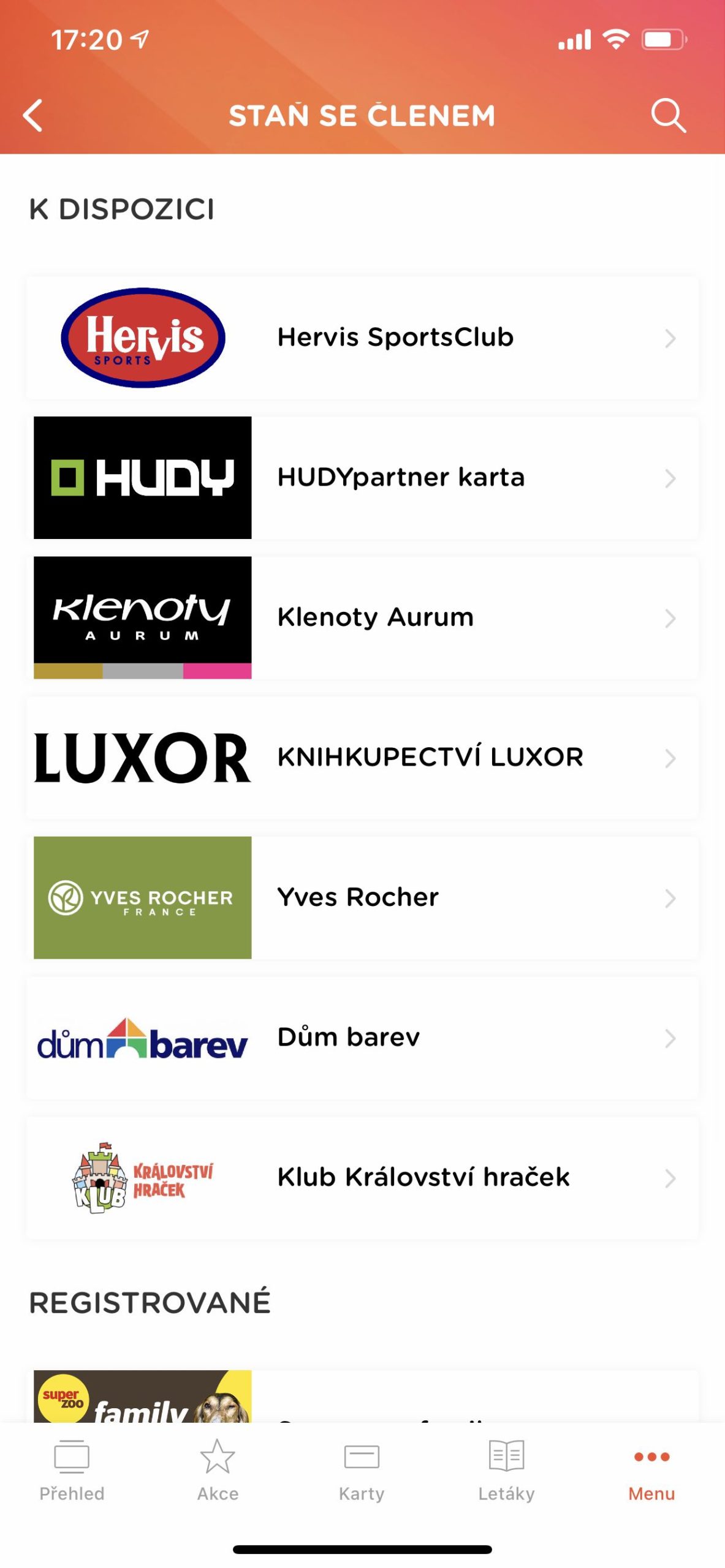 1 members 2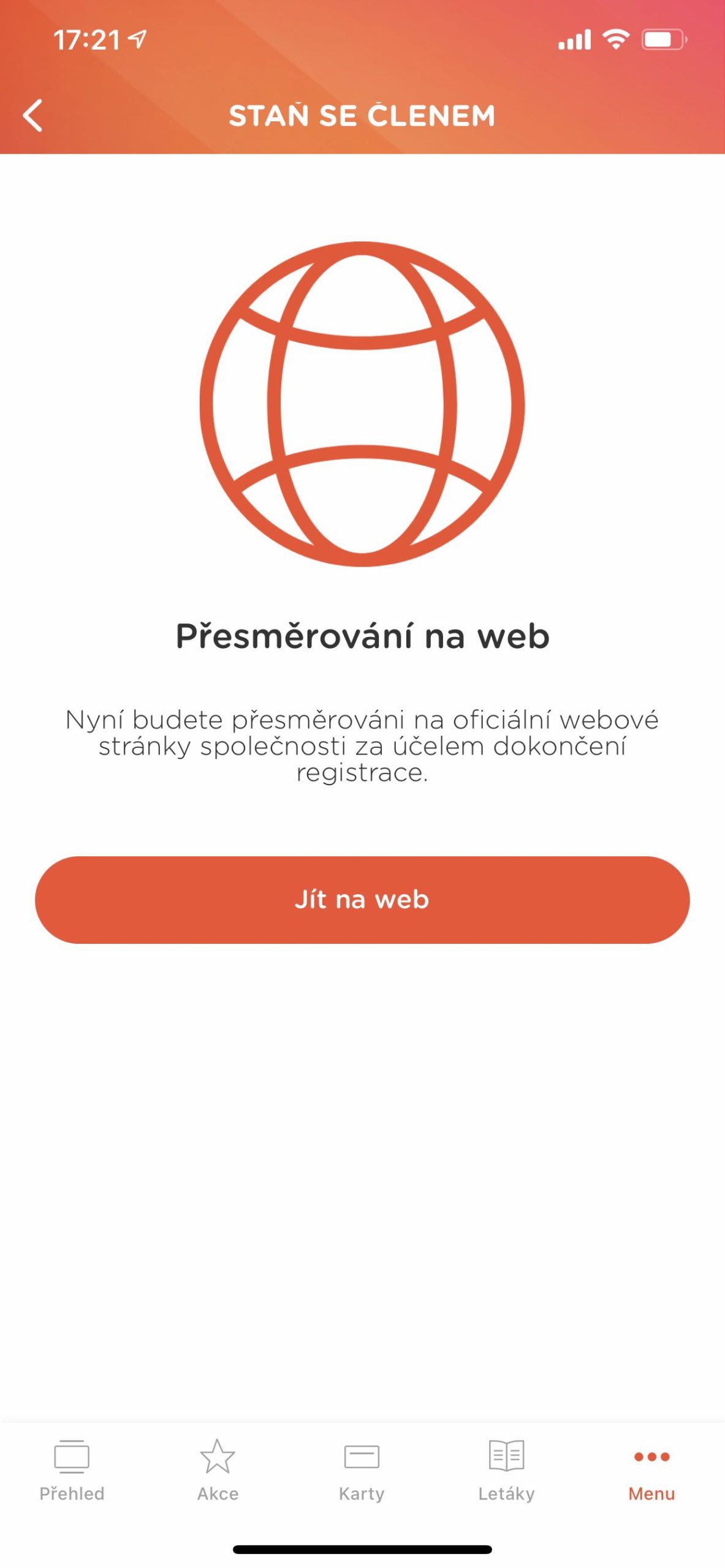 1 members 3
Enter the gallery
Cashback

You will also find the Cashback function in the Menu. After registering and logging in, you will not only receive an entry bonus of CZK 60, but this program also works by receiving a certain amount of your spent money back to your account after selecting a store and making an online purchase. This, of course, varies from store to store. The Refundable Money service is behind it all.
Photo gallery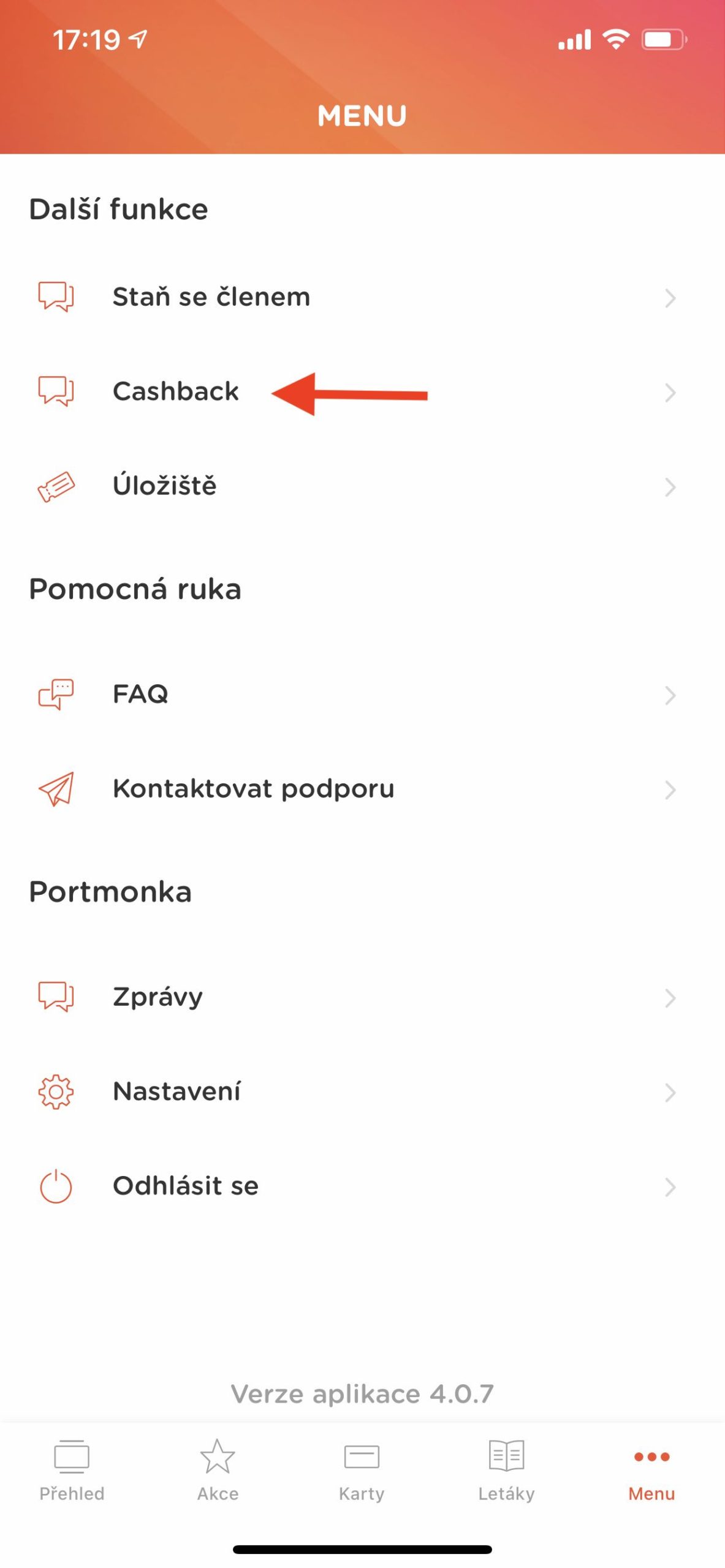 2 cashback 1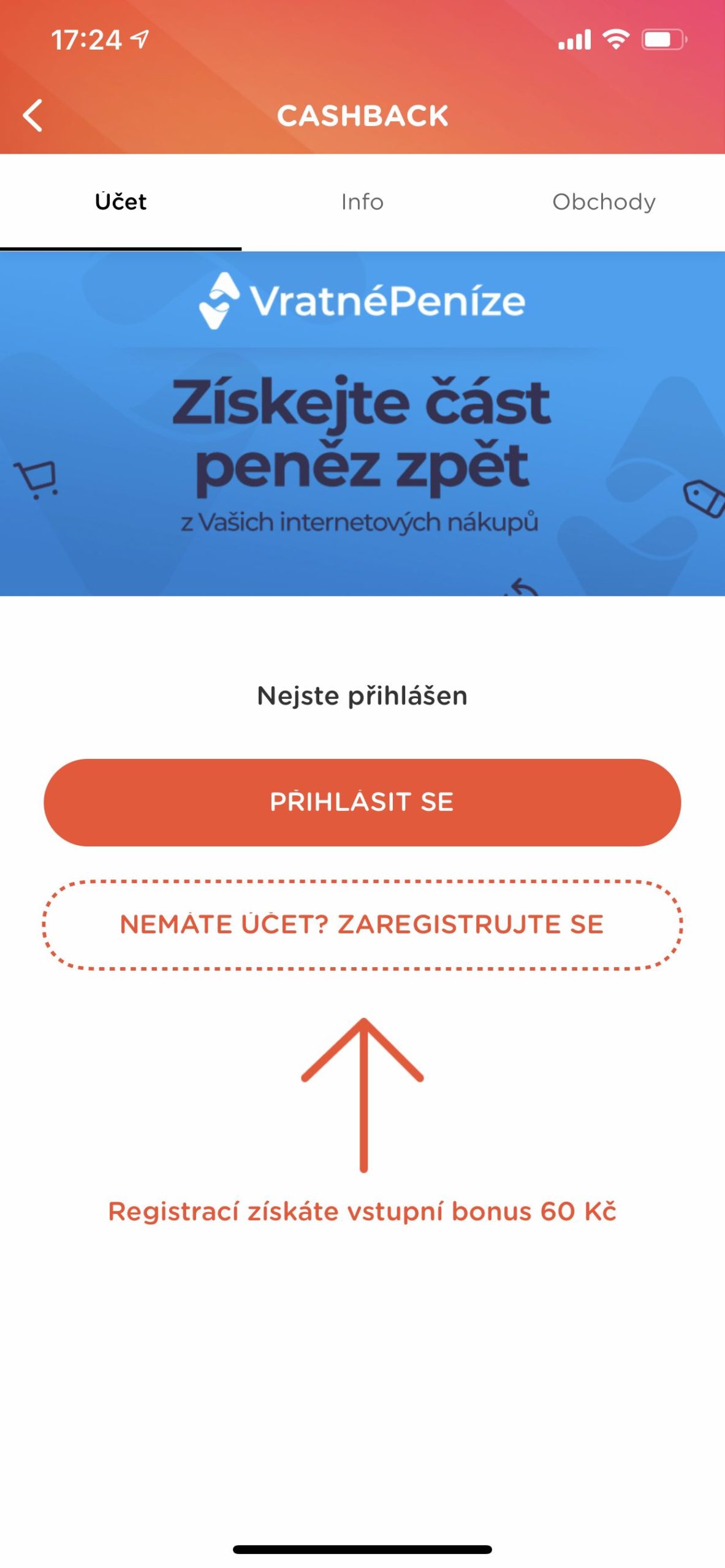 2 cashback 2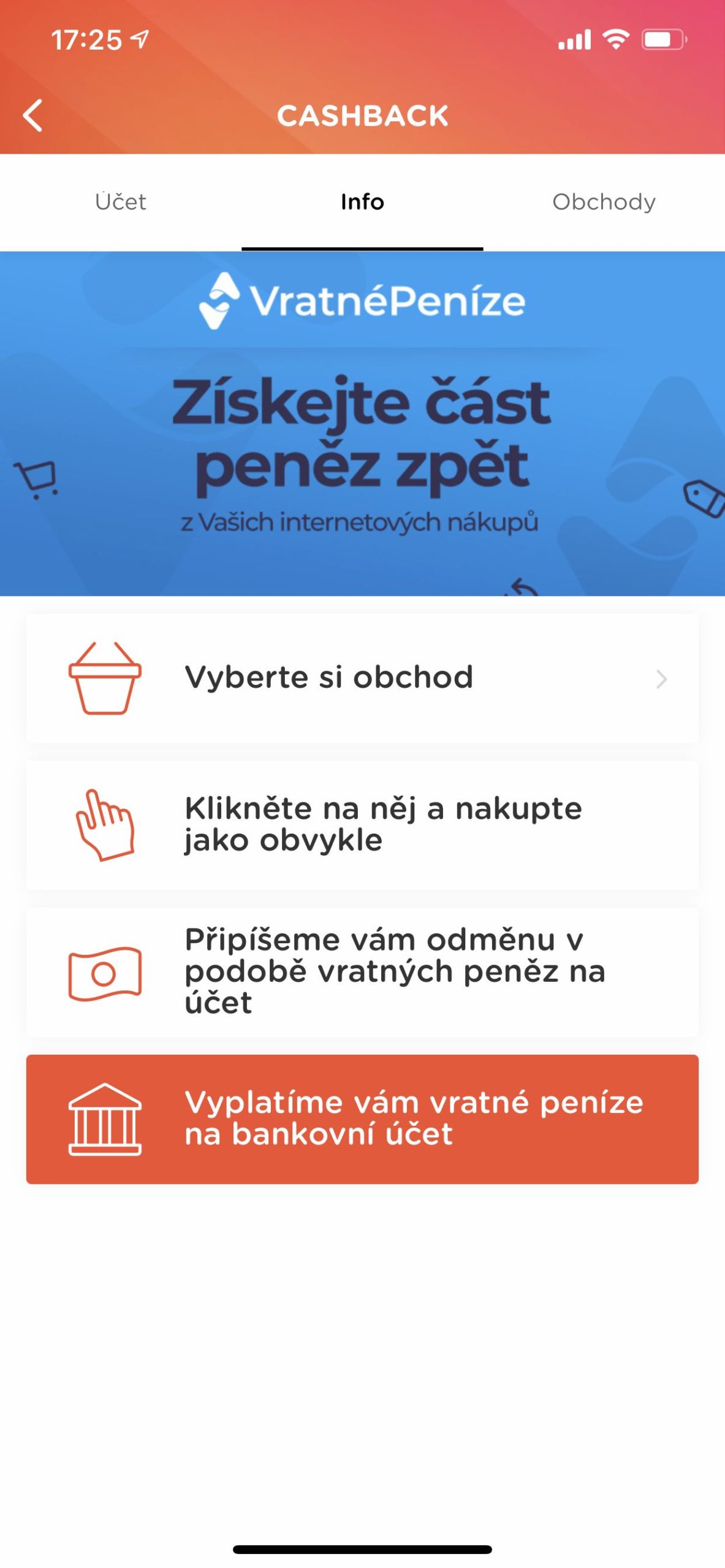 2 cashback 3
Enter the gallery
Storage

Because the application no longer focuses only on loyalty cards, but also business cards, tickets, airline tickets and other digital tickets, it offers a space called Storage. It is located in the Menu, in which you can also filter all this content. Portmonka is thus also a certain alternative for the Apple Wallet application (with which it is nevertheless linked).
Photo gallery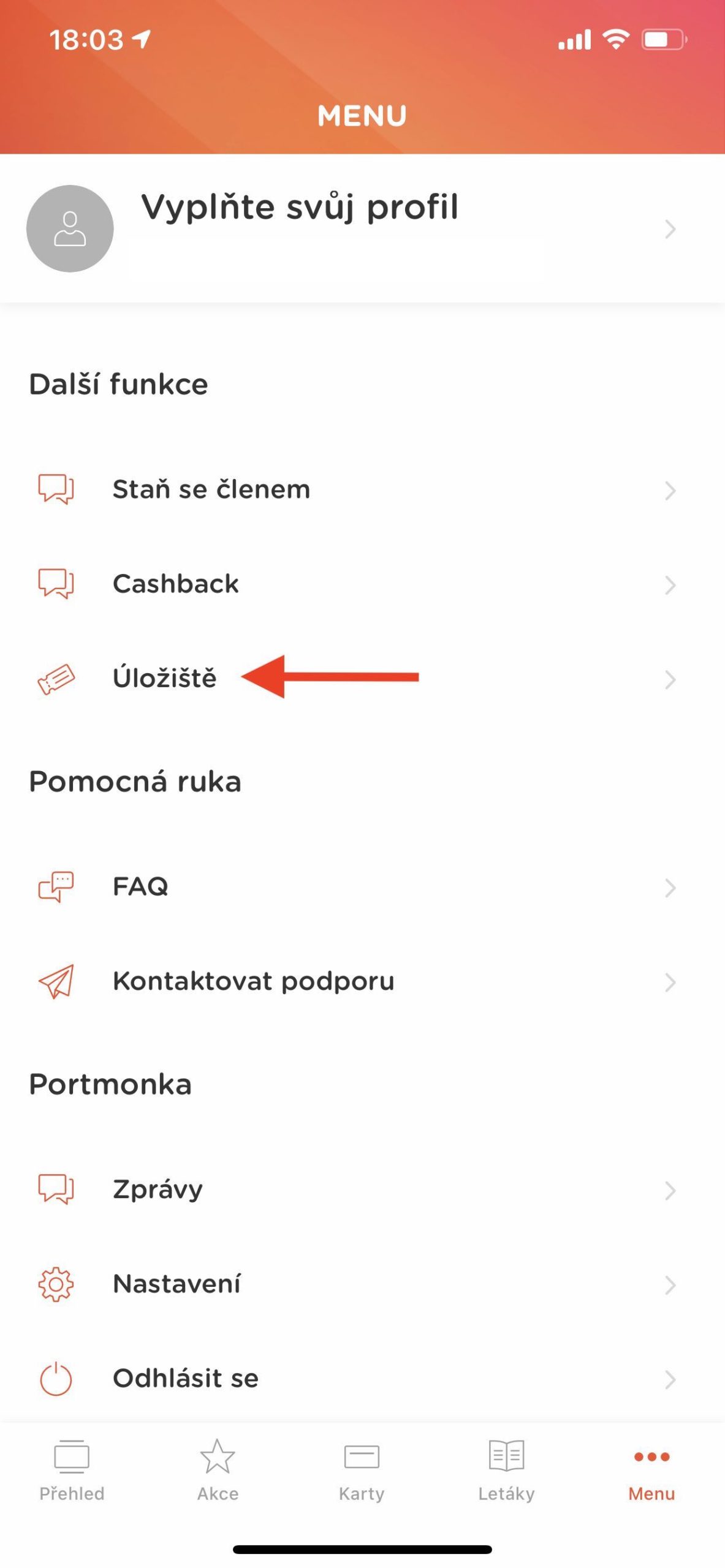 3 storage 1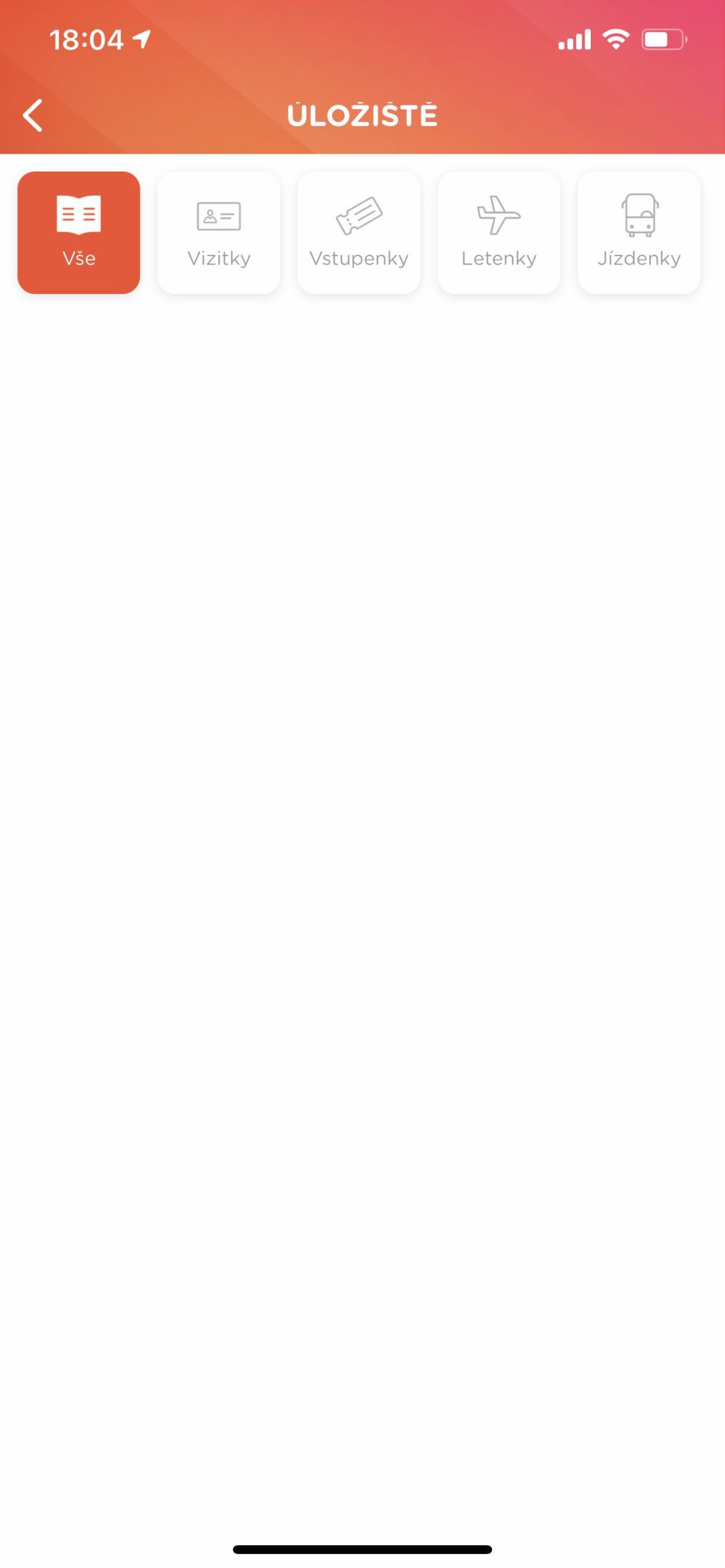 3 storage 2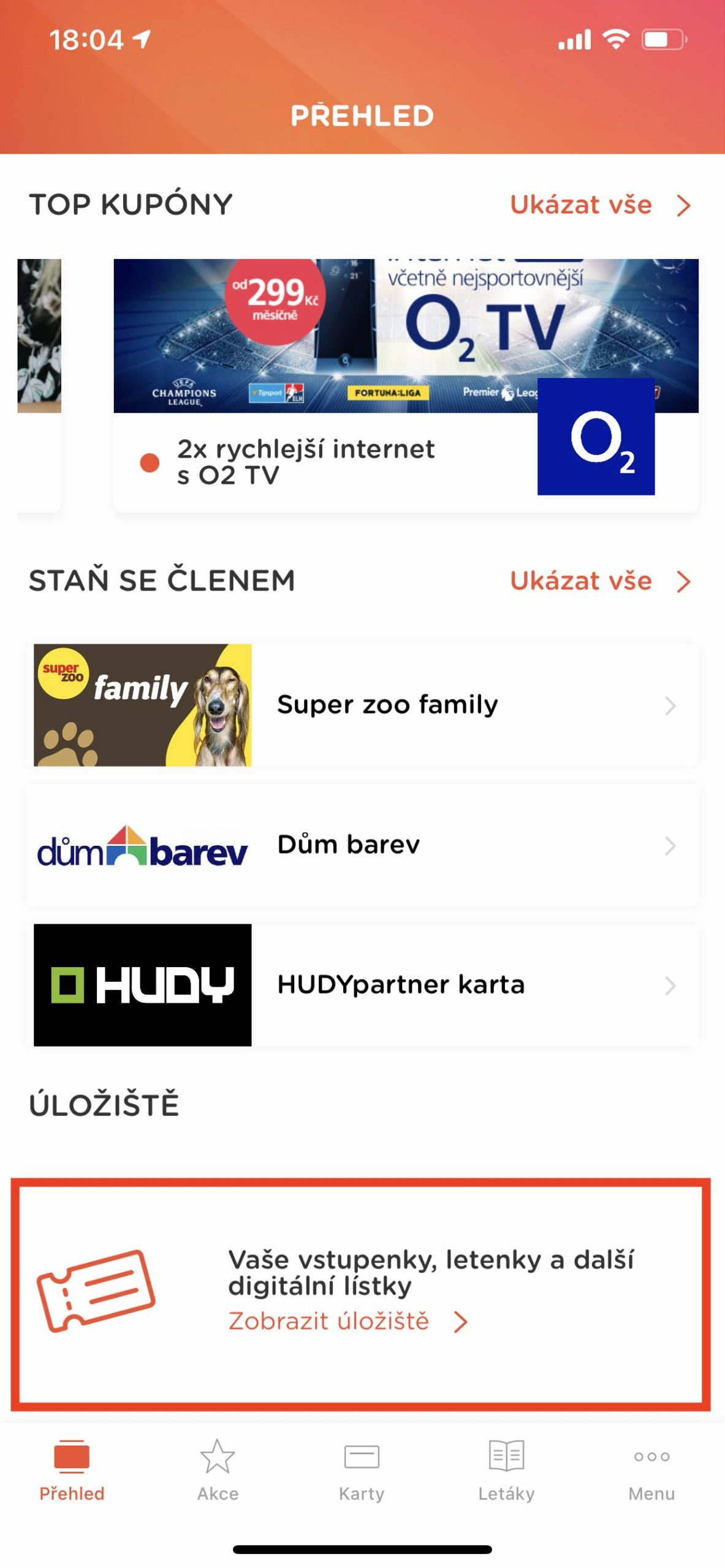 3 storage 3
Enter the gallery
Discount coupons

In the Promotions tab, you will find, as usual, many promotions for different goods in different stores. However, the application also informs you about active coupons here. These give you the opportunity to save considerable funds in selected stores. E.g. for a CZK 3,500 purchase in a furniture store, you can save CZK 1,000 with a coupon. However, the number of coupons is limited and it is necessary to buy them in the application. Their price depends on the total discount, but usually ranges between 9 and 19 CZK.
Photo gallery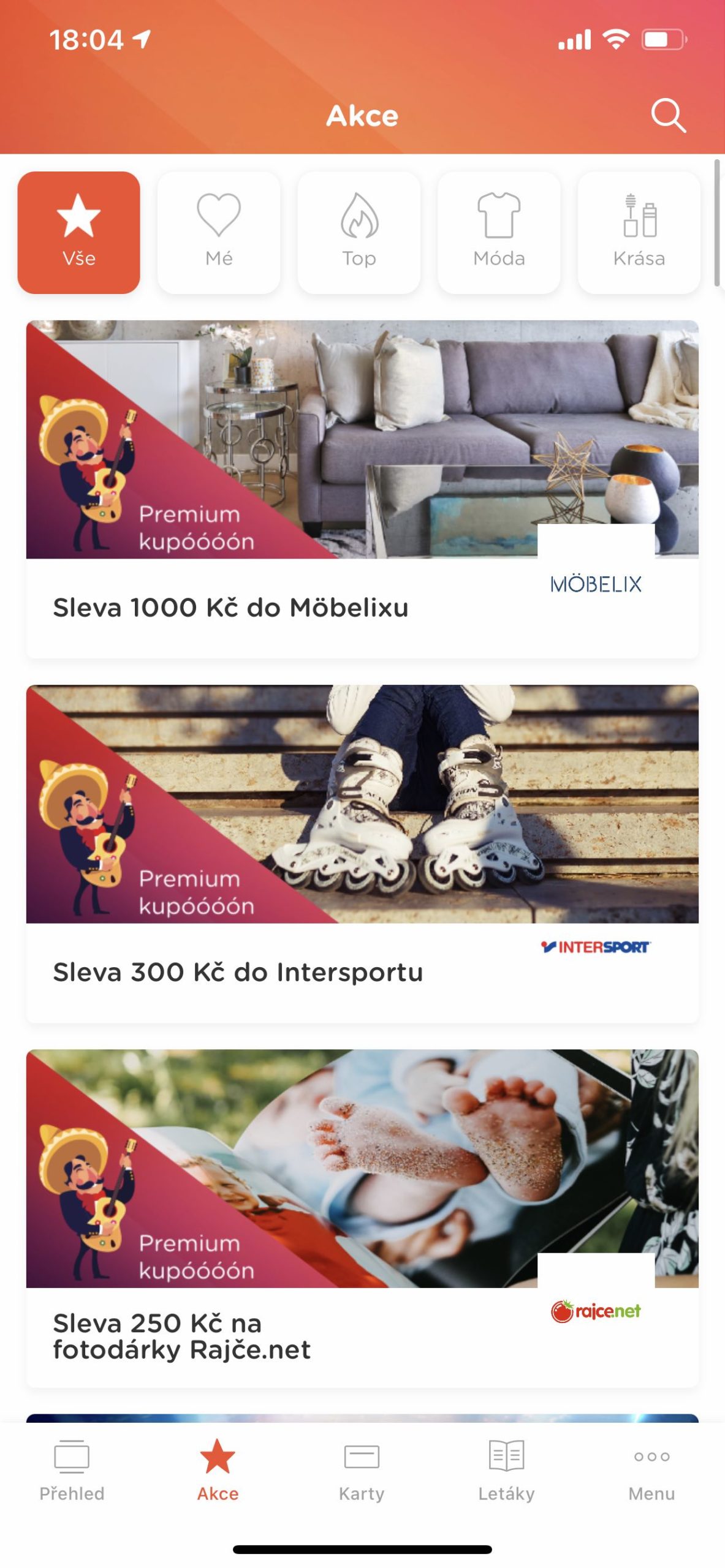 4 coupons 1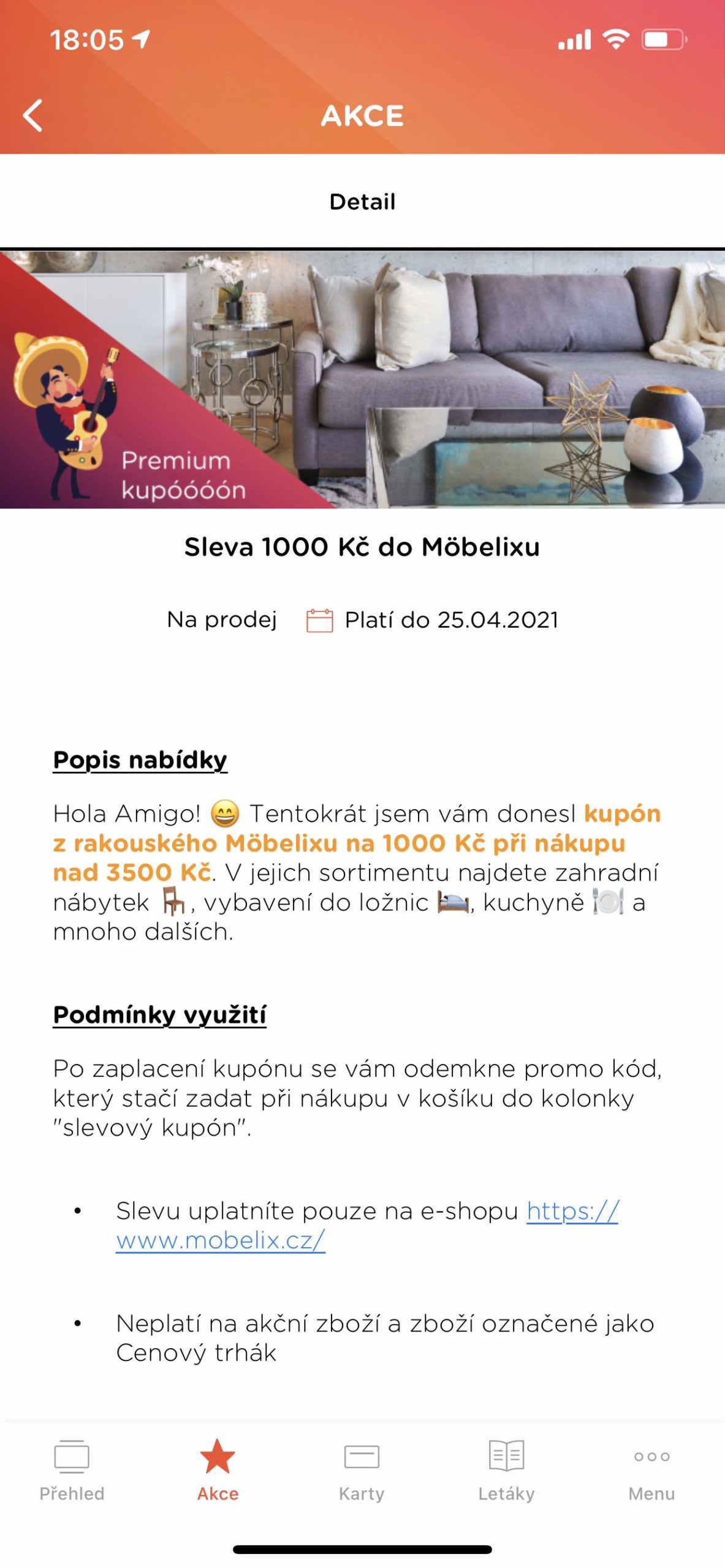 4 coupons 2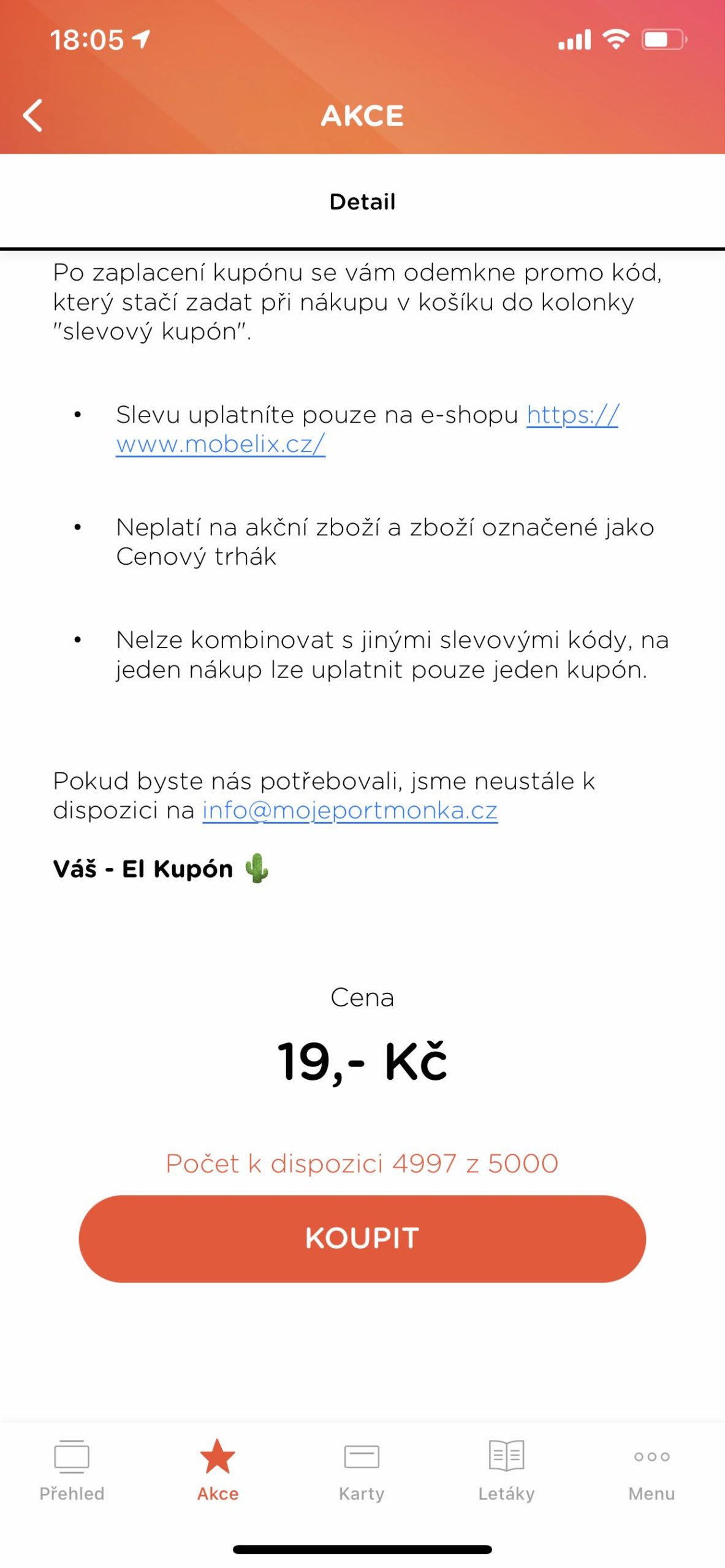 4 coupons 3
Enter the gallery
Automatic brightness

If you click on any saved tab, the screen brightness will automatically increase to the maximum. However, barcode readers are not so stupid as not to read the code even at a slightly lower brightness. In addition, if you want to look at any detail of the card, or for example the shops that are around you, the automatic brightness increase will burn full brightness directly into your eyes when it is clicked. And that's pretty annoying. In Menu -> Settings you will find the Auto Brightness menu, which you can turn off here.
Photo gallery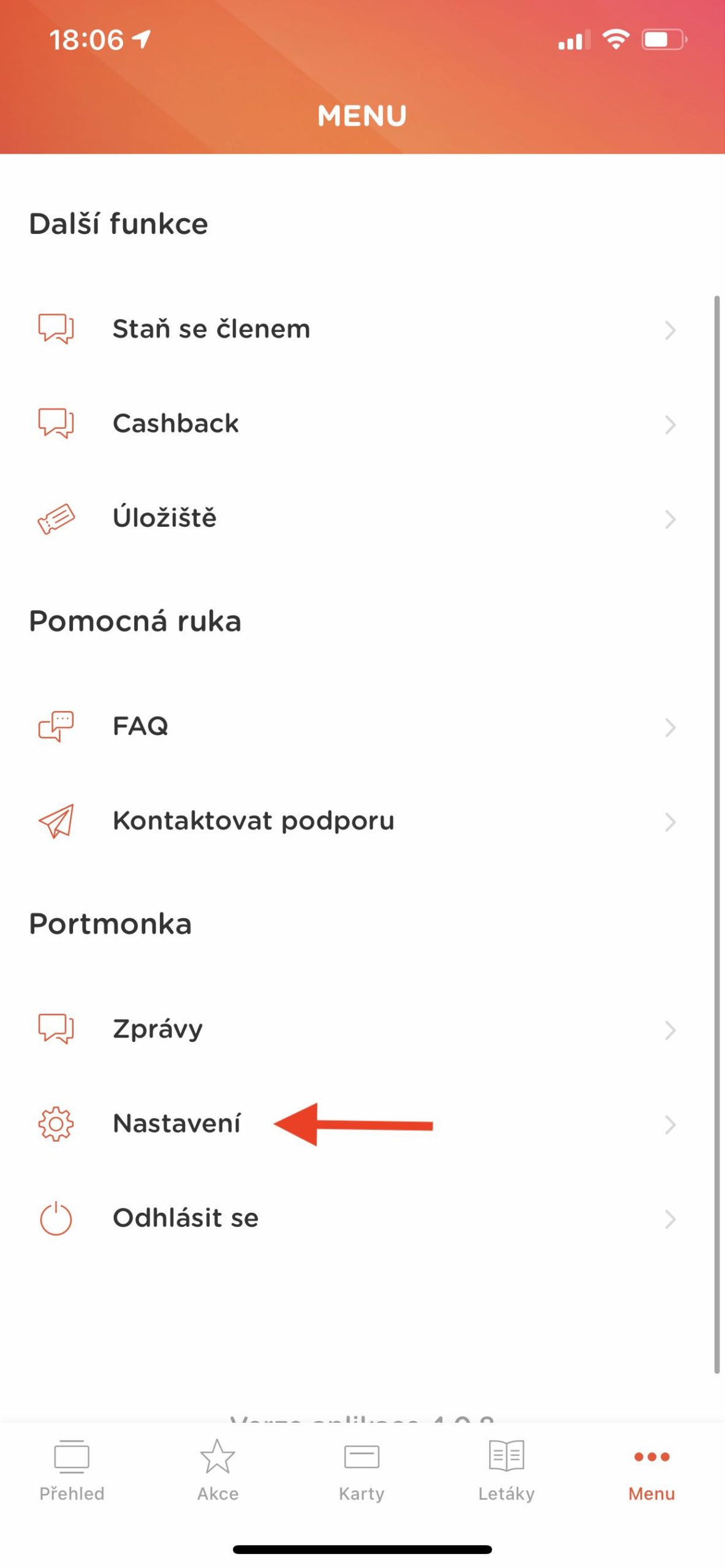 5 jas 1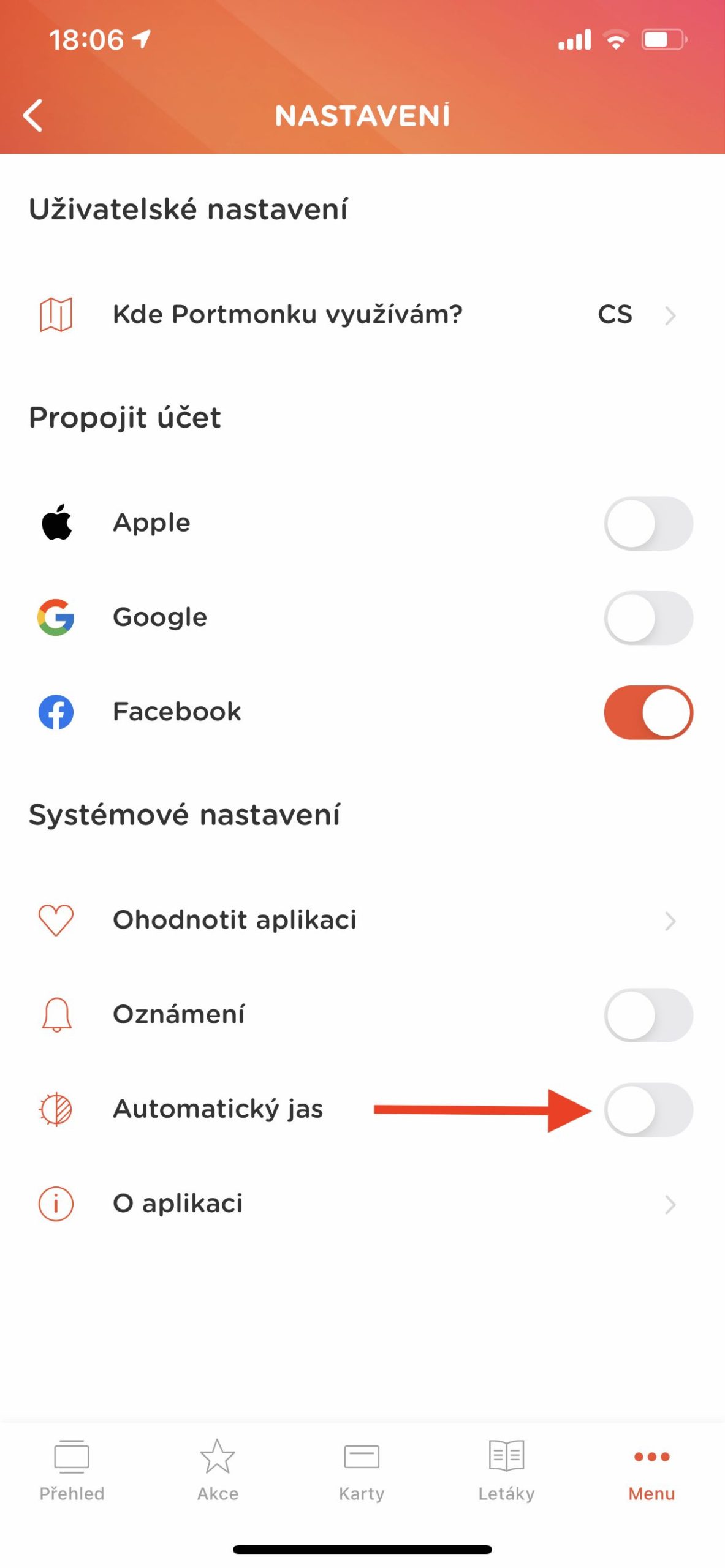 5 jas 2
Enter the gallery
Download the Portmonka app in the App Store