6 unusual types of data that technology companies collect about you
Virtually every major technology company collects certain personal data about its consumers and other information about interests, applications used, etc. At first, of course, people did not like this, but data collection is definitely not so bad, unless the company collects every byte and monitors you, when you visit the toilet. Much worse are companies that collect data about you and resell it. For example, while Apple collects data about its users and does not sell it, Facebook, for example, has sold certain private user data several times in the past to target ads. The cases were huge, but after a few days, Facebook wiped out the fines imposed with a bold financial amount and everything was suddenly fine. However, in this article we will not focus on companies that sell users' personal data. Let's take a look at what interesting and unusual data technology companies most often collect about you.
You could be interested in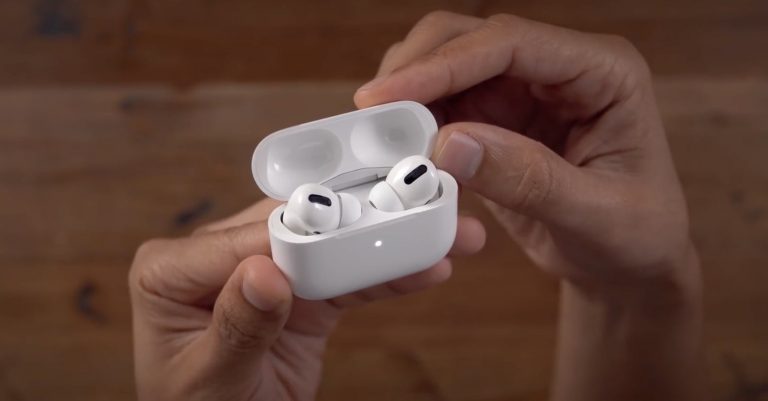 5 features in iOS 14 that make AirPods better
Current topics
Pavel Jelič
3. 8. 2020
0
How fast you drive in the car
Have you ever wondered if navigation is somehow collecting data on how fast you are going? Let's admit which of us did not exceed the maximum allowed speed in the village, outside the village or on the highway at least once. The biggest scare in this case is, of course, the police patrol, but if you use navigation, you should know that companies often collect data on your speed from navigation. Specifically, they use them to construct traffic and traffic on the roads. In addition to speed, some applications can also collect data about your acceleration (acceleration) or braking intensity using an accelerometer. You may be wondering if insurance companies can access this data in some way – usually not, as it is possible to read the speed of the impact directly from the vehicle. However, if it were necessary in an investigation, it could quite possibly have access to the data in an effort.
Apple CarKey:
Photo gallery
apple carkey
apple carkey 8
apple carkey 6
apple carkey 3
Enter the gallery
Everything you say to Siri
A few months ago, there was a case on the Internet about how voice assistants collect data about their users. It turns out that not only Apple, but also other technology giants are following every word you say to Siri. At Apple, even employees of the "interviews" could be listened to by certain employees, who were duly punished after the outbreak of this case. Apple then added an option to its devices that lets you set whether or not to share your data with the company for improvement. So if you are asking if companies collect data when communicating with Siri, you can be 100% sure that it is. While Apple decided to give users the ability to (de) enable data collection, Microsoft, for example, said it saw nothing wrong with data collection, through Cortana's assistant, and would continue to do so.
You could be interested in
A former Apple employee revealed what he heard when "eavesdropping" on users through Siri
All about Apple
Pavel Jelič
May 20, 2020
19
Code locks and passwords
Some technology companies collect information about what code locks you have set up on your devices, in some cases even collecting the passwords themselves. These are practically done by OnePlus, for example, even though they may get into trouble because of it. However, OnePlus defends itself by collecting code locks and passwords only for analysis, so that it can find out how often you unlock your device, whether you use strong security, etc. Of course, consumers are not thrilled. As for Apple, he did not comment in any way on whether he was collecting information about the set code locks. However, we know that no data is collected when scanning a face or finger via Face ID or Touch ID, respectively. The iOS operating system does not even have access to this data, so in the event of a hack, this data cannot be misused.
Exact location per meter
Technology companies probably collect the most about where you are right now. In addition to companies, these are also applications, which we could find out with the advent of iOS 13, which controls in the background how applications collect location data about you. In several cases, a warning was displayed when an application (read Facebook) recorded your location more than a hundred times during the day. Apple has decided to take action, and classically, applications can only access the location if you have them turned on. If you want to set constant access to the location, you must do so manually in the settings. Location data is therefore collected by all companies, for example, Apple combines this data in the Landmarks section. You will also find it in the settings, and specifically the data is divided into certain records, within which you can view the exact location together with the number and times of visits.
You could be interested in
The novelty from iOS 13 has significantly reduced the tracking of users' locations by applications
All about Apple
Pavel Vařenka
Jan 28, 2020
0
All news
Virtually all companies also collect all your messages in conversations. This allows systems to evaluate whether messages have been sent, and if sending fails, you can simply resend the message. These reasons are quite acceptable, but they are probably not complete statements. For example, no one knows how long Apple has stored these messages and whether messages are ever deleted from servers. Apple can track when you wrote to someone, to whom you wrote exactly, and also when and to whom you call via FaceTime. On the other hand, all messages sent through iMessage are encrypted, and Apple states that all messages are stored securely so users don't have to worry about anything.
Photo gallery
image fb
image fb
iMessage typing prank FB
imessage-youtube-app FB
Enter the gallery
Interaction with iCloud
Apple says it has no way of accessing the data you store on iCloud, nor does it know what you're doing on iCloud. However, it should be noted that in the editorial office, with the help of telephone support from Apple, we managed to restore photos and videos that we removed from the Recently Deleted section on the iPhone – so it's hard to say whether Apple has access to the data or not. However, it is clear that Apple knows when you use the services on iCloud, ie. when you work with photos, contacts, etc. In addition, the apple company also knows when you use an iCloud email account. He should not have access to the data itself, in any case he knows when and how often you use certain services.
<img aria-describedby = "caption-attachment-485028" class = "wp-image-485028 size-full" src = "https://www.letemsvetemapplem.eu/wp-content/uploads/2020/08/icloud_na_iphonu. jpg" alt="icloud on iphone" width="1000″ height="600″>