$429.99 Gearbest Xiaomi Mi Note 10 coupon code revealed
On Nov 6, Xiaomi has released its newest phone Xiaomi Mi Note 10, which has the most powerful phone camera in the world. So many people are interested in it and would like to buy one. Here we would like to share some useful info with you, including Gearbest Xiaomi Note 10 coupon code to help you save more.
Xiaomi Mi Note 10 Global launch on Gearbest
Our partner Gearbest sent us very interesting news about the Xiaomi Mi Note 10 promotion. On Nov 6, not only the official European show took place, but Gearbest launched Mi Note 10 at the same time with a special discount.
Xiaomi Mi Note 10 is the first smartphone in the world with a 108 MPx Penta camera. To bonus those who buy Xiaomi Note 10 from its E-shop, Gearbest has already prepared the first coupon code for it.
Xiaomi Mi Note 10 price
The official selling price is $609.99, which is considered to be high. However, if you buy Xiaomi Mi Note 10 on Gearbest, you can get the super-budget price $449.99 with a Gearbest exclusive coupon. Please check the following information to get the promotion:
Gearbest Xiaomi Mi Note 10 coupon code
Banggood Xiaomi Mi Note 10 coupon code
Xiaomi Mi Note 10 shipment date
This time, Gearbest has thousands of Xiaomi Mi Note 10 in stock. So the shipment date will be within 24 hours(if there aren't any other issues with the order). Here Gearbest offered us the real picture of Xiaomi Mi Note 10 in their warehouse, check it out:
Xiaomi Mi Note 10 features
Penta-camera: 108MP primary camera + 20MP ultra wide-angle camera + long telephoto lens + 12MP short telephoto (portrait) lens + macro lens.
6.47-inch 3D curved AMOLED screen: Vibrant colors, masses of detail, and a comfortable grip.
5260mAh battery capacity: Say goodbye to the quick power-draining issue.
Snapdragon 730G: Adreno 618 GPU and improved AI computing power.
6GB+128GB: Large storage for smooth, seamless operation.
Integrated fingerprint sensor: Unlock your phone instantly with one tap.
In-box 30W fast charger: Charging takes 30 minutes for 58% and 65 minutes for the full 100%.
NFC + infrared remote control Unlock a modern lifestyle.
1216 superlinear speaker + 3.5mm earphone jack certified by Hi-Res Audio. The sound is comparable to CD quality.
Xiaomi Mi Note 10 language
Xiaomi Mi Note 10 is an official global version of Xiaomi CC9 Pro. So it has almost all the main-stream languages in the world. You do not need to worry about this problem because Xiaomi has considered a lot for you.
Language supported: Indonesian, Malay, Catalan, Czech, Danish, German, Estonian, English, Spanish, Filipino, French, Croatian, Italian, Latvian, Lithuanian, Hungarian, Dutch, Norwegian, Polish, Portuguese, Romanian, Slovak, Finnish, Swedish, Vietnamese, and Greek, Turkish, Bulgarian, Russian, Serbian, Ukrainian, Armenian, Hebrew, Urdu, Arabic, Persian, Hindi, Bengali, Thai, Korean, Burmese, Japanese, simplified Chinese, Traditional Chinese.
How to use coupon code on Gearbest?
You just need to copy the coupon code and add Mi Note 10 to the cart.
Then go to cart and click 'Check Out', there is a blank for coupon code on the checkout page.
Paste the coupon code to that blank and click 'Apply', then the coupon will work.
If you still have a problem with the coupon code, you can check out this article: Some tips about Gearbest coupon.
Interested in Mi Note 10 Pro?
Mi Note 10 is actually the global version of Xiaomi CC9 Pro, which has been released in China on Nov 5. The designs of them are just the same. They will have a common 108 MPx rear camera. The only difference will be the network frequencies they support.
Xiaomi Mi Note 10 has a 5200mAh battery, which is very powerful. Moreover, Mi Note 10 Pro will also be available with a more powerful Snapdragon 855+ processor and a smooth 90 Hz display, but with a higher price.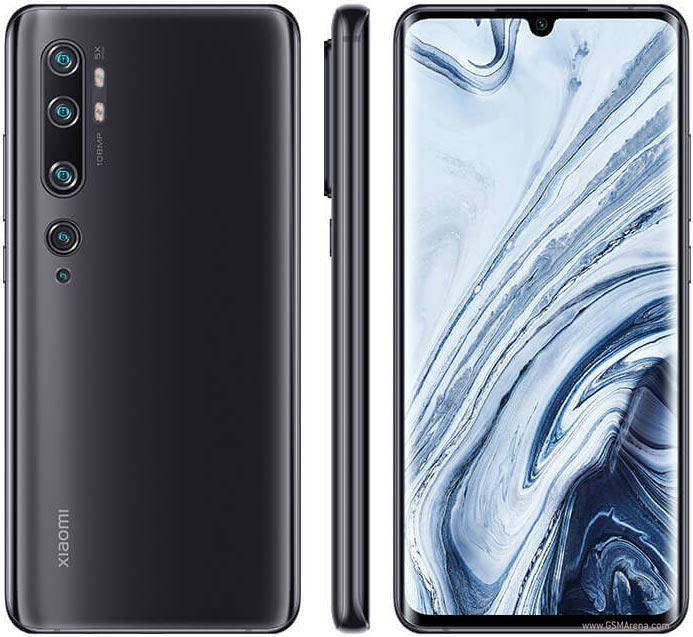 Mi Note 10 Pro launch date
Xiaomi Mi Note 10 Pro was first launched by Gearbest on Jan, 2019. However, it is not equipped with Snapdragon 855+, but with 730G, which is the same with Mi Note 10. The only difference is that RAM/ROM.
Mi Note 10 Pro coupon code
Xiaomi Mi Note 10 Pro specs
Specification
General
Brand: Xiaomi
Model Number: Mi Note 10 Pro
Language: Azerbaijani, Malay, Bosnian, Catalan, Czech, Danish, German, Estonian, English(India), English(United Kingdom), English(United States), Spanish(Spain), Spanish(America), Basque, French, Galician, Hausa, Croatian, Indonesian, Italian, Latvian, Lithuanian, Hungarian, Maltese, Dutch, Official Norwegian, Uzbek, Polish, Portuguese(Brazil), Portuguese(Portugal), Romanian, Albanian, Slovenian, Slovak, Finnish, Swedish, Vietnamese, Turkish, Greek, Belarusian, Bulgarian, Kazakh, Macedonian, Russian, Serbian, Ukrainian, Georgian, Armenian, Hebrew, Urdu, Arabic, Persian, Nepali(India), Nepali(Nepal), Marathi, Hindi, Assamese, Bengali(India), Bebgali(Bangladesh), Punjabi, Gujarati, Oriya, Tamil, Telugu, Kannada, Malayalam, Thai, Khmer, Korean, Japanese, Chinese Simplified, Punjabi, Gujarati, Oriya, Tamil, Telugu, Kannada, Malayalam, Thai, Khmer, Korean, Japanese, Chinese Simplified, Chinese Traditional(Taiwan), Chinese Traditional(Hongkong)
OS: MIUI 11
Service Provider: Unlocked
SIM Card Slot: Dual SIM,Dual Standby
SIM Card Type: Dual Nano SIM
Type: 4G Smartphone
Hardware
CPU: Snapdragon 730G
Cores: 1.8GHz,2.2GHz,Octa Core
External Memory: Not Supported
GPU: Adreno 618
RAM: 8GB RAM
ROM: 256GB
Network
Network type: FDD-LTE,GSM,TDD-LTE,WCDMA
WIFI: 2.4G/5G WiFi,802.11a/b/g/n/ac wireless internet,WiFi Direct
Wireless Connectivity: A-GPS,Bluetooth,GPS,NFC
Display
Pixels Per Inch (PPI): 398 PPI
Screen resolution: 2340 x 1080
Screen size: 6.47 inch
Screen type: AMOLED,Capacitive,Multi-Touch
Camera
Back-camera: 108MP primary camera + 20MP ultra wide angle camera + ultra-telephoto lens + 12MP portrait lens + macro lens
Camera Feature: 108 MP HD, Smart ultra-wide angle mode, Moon mode, Steady handheld night photography, Portrait mode background blurring, Panorama mode, Pro mode, Photo timer, Leveling, Burst mode, Face recognition, HDR, Dynamic photos, AI Beautify, AI smart slimming, Ultra wide-angle edge distortion correction, Group photo face correction, Custom watermark, Full body portrait mode, Portrait mode background blur adjustment, Full-screen camera frame, Rear-camera AI scene detection (27 recognizable tags) , AI lens flare, AI Studio lighting, AI high-resolution photos
Camera type: Penta Rear Cameras and One Front Camera
Flashlight: Yes
Front camera: 32MP, 1.6 μm, 4-in-1 super pixel, f/2.0 aperture
Video recording: 4K Video,Support 1080P Video Recording,Support 720P Video Recording
Media Formats
Music format: AAC,ACC+,AMR-WB,eACC+,FLAC,MP3,PCM,WAV
Video format: AAC,AMR,APE,FLAC,H.264,M4V,MKV,MP3,MP4,MPEG4,WAV,XVID
Other Features
Additional Features: Alarm,Browser,Calculator,Calendar,GPS,NFC,Notification,Screen Bottom Fingerprint Sensor
Bluetooth Version: Bluetooth 5.0
Google Play Store: Yes
I/O Interface: 2 x Nano SIM Slot,3.5mm Audio Out Port,Micophone,Speaker,Type-C
Waterproof / Water-Resistant: No
OTA: Yes
Sensor: Accelerometer,Ambient Light Sensor,Camera laser focus sensor,E-Compass,Gyroscope,Infrared Radiation
Battery
Battery Capacity (mAh): 5260mAh (typ) , equipped with wired 30W charger, compatible with PD protocol
Battery Type: Non-removable
Package Contents
Cell Phone: 1
Charger: 1
Silicone Case: 1
SIM Needle: 1
USB Cable: 1
User Manual: 1
Dimensions and Weight
Product weight: 0.2080 kg
Package weight: 0.5500 kg
Product size (L x W x H): 15.78 x 7.42 x 0.97 cm / 6.21 x 2.92 x 0.38 inches
Package size (L x W x H): 19.00 x 10.00 x 8.00 cm / 7.48 x 3.94 x 3.15 inches