How to activate the on-screen virtual keyboard on a Mac
Are you in a situation where the keyboard on your Mac or MacBook has stopped working and you simply don't have time to fix it at the moment? Alternatively, you've connected your MacBook to a TV, only have a wireless mouse, and you need to get up to type on the keyboard? If you answered yes to at least one of these questions, then this article will definitely come in handy. In it, we will show you how you can activate the virtual keyboard that appears on the screen within the macOS operating system. You can then easily control this keyboard with the mouse, then with the cursor. Let's take a look at how to activate a virtual keyboard.
You could be interested in
What to do if Apple Watch unlocking doesn't work on a Mac
macOS tutorials
Pavel Jelič
3. 8. 2020
0
How to activate the on-screen virtual keyboard on a Mac
If you want to activate the keyboard that appears on the screen on your macOS device, it is definitely not a complicated process. Just follow this procedure:
First, you need to move the cursor to the upper left corner of the screen, where you tap the  icon.
Clicking on this icon will open a menu in which you can select System Preferences…
A new window will open with all available system preferences sections.
Here you need to click on the Accessibility box.
In the left menu, then move to the Keyboard tab.
Now click on the Keyboard Accessibility tab in the top menu.
Finally, just check the Enable keyboard access option.
Photo gallery
system_options_macos_big_sur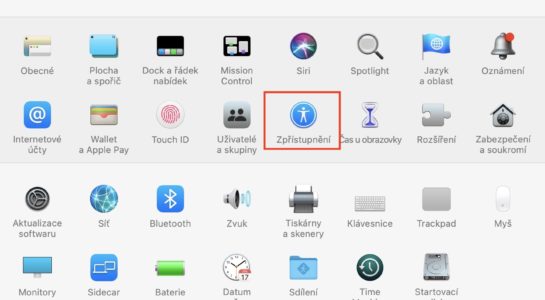 virtualni_klavesnice_macos1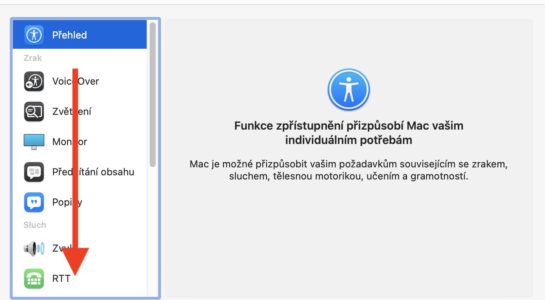 virtualni_klavesnice_macos2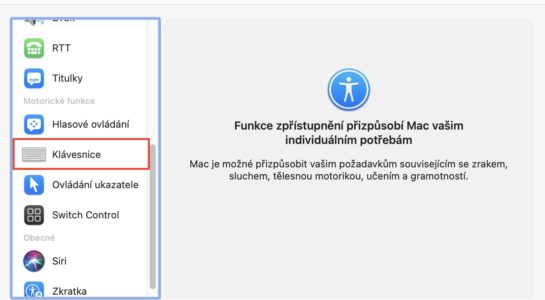 virtualni_klavesnice_macos3
+5 Photos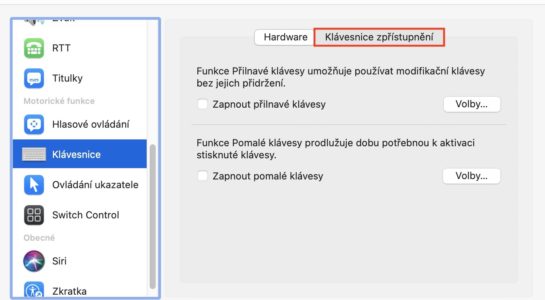 virtualni_klavesnice_macos4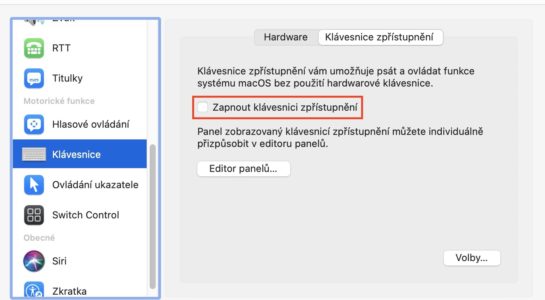 virtualni_klavesnice_macos5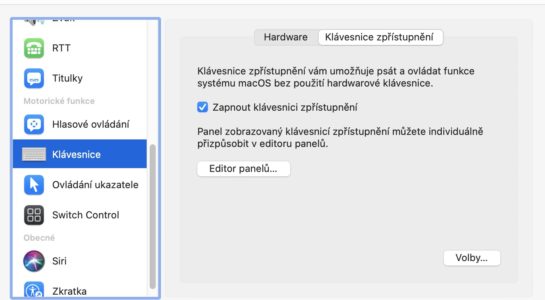 virtualni_klavesnice_macos7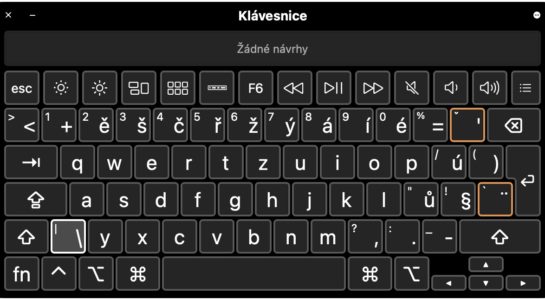 virtualni_klavesnice_macos6
Enter the gallery
A few seconds after checking the feature, the virtual keyboard will appear on the desktop. If you don't like its appearance, or you would like to set some additional functions, then of course you can. All you have to do is click on the Options button at the bottom right in System Preferences -> Accessibility -> Keyboard -> Accessibility Keyboard… After clicking on this button, a new window will appear in which you can make various adjustments, both appearance and functional. You can easily minimize the keyboard and open it when you need it – just click the shrink icon in the top left.