How to buy a Slovak or Austrian motorway stamp via the application
If you are an avid traveler who enjoys visiting European countries by car, you know that in certain countries you have to have a motorway sign – unless, of course, you want to avoid motorways and drive through all sorts of villages. Most toll stamps are purchased for a period of time, and if you plan to cross several states in a few days, the entire windshield of your vehicle may be covered with toll stamps. Of course, this does not look good, and on the other hand, signs can obstruct the view of the road. In this case, there is an option to purchase an electronic highway sign, which you do not have to stick anywhere, but you simply have it placed in your mobile phone.
You could be interested in
Now start the car only with the iPhone. Apple has introduced the CarKey virtual key feature
All about Apple
Pavel Vařenka
June 22, 2020
14
Unfortunately, not every European country is so "advanced" as to offer the possibility of purchasing an electronic motorway toll. In addition, there are no highway signs in some states. For example, in Germany you do not pay for motorways at all (if you have a vehicle up to 3.5 tons or a motorcycle), in Poland you pay the classic toll at the toll gates. In the case of Polish motorways, tolls can be paid simply by card or in cash, but if you opt for the cash method of payment, it is necessary to take into account that Poles will always return the Polish zloty and not, for example, euros. In Poland, there is also the option to purchase electronic tolls, just go to this site. However, the process is quite complicated and for most people the classic payment at the gateway will still suffice.
At present, it is possible to purchase an electronic motorway stamp only in the case of Slovakia and Austria. If you are looking for the Czech application, then unfortunately I have to disappoint you – in the Czech Republic, you will simply have to stick a motorway sign on the window, whether you like it or not. Even so, it is positive that instead of, for example, three highway signs, you only have to stick one on the glass. So if you want to find out how you can buy an electronic Slovak or Austrian motorway stamp, continue reading this article in which we will show you how.
You could be interested in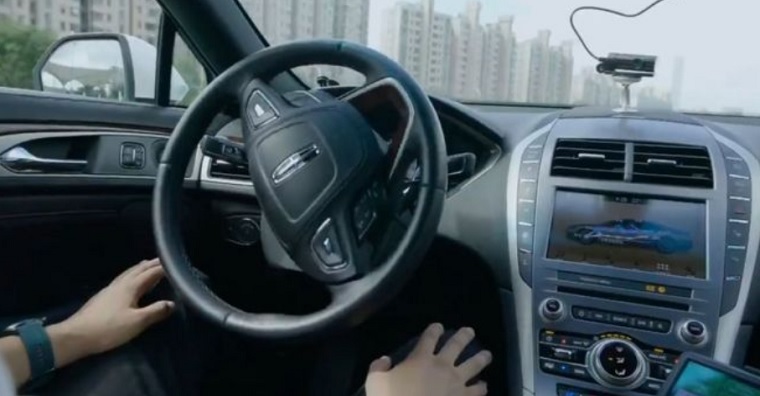 The Chinese company wants to have a million autonomous vehicles in 10 years. Apple also invested in the company
All about Apple
Jan Vajdák
June 26, 2020
0
Slovak tax stamp
The application that can provide you with a Slovak motorway stamp is called an e-stamp. In contrast to the application offered by the Austrian application, the design is pathetic in this case, but the application fulfills what it was created for, which is the main thing. After downloading the application from the App Store, just download it, and then choose which highway sign you are interested in. First, of course, it is necessary to select the type of vehicle, and then the time period of validity of the mark. In this case, you can choose a 10-day, monthly or annual stamp. Then enter the registration number of your vehicle (license plate) and the country in which the vehicle is registered, together with your e-mail and telephone number, in the appropriate field. Then all you have to do is pay by credit card and after a successful payment, the stamp will appear in the report, you will also receive an invoice.
Photo gallery
application eznamka slovakia
application of Slovak electronic trademarks
Slovak name
Slovak electronic highway sign
+3 Photos
eznamka slovensko
highway sign
Enter the gallery
The e-sign application also includes an overview of signs, where you can easily manage your motorway signs. Here you can download the proof of payment, or you can completely remove the stamp. You can also easily add a toll stamp to an application if you have purchased a new device or if you have accidentally deleted the application. In addition, you will find a function here that you can use to find out whether the vehicle with the selected registration plate has a valid motorway sign. Last but not least, you can easily change your personal data kept on the motorway stamp you have purchased. The application of the stamp is really very simple, even if it does not inspire you too much in terms of design, and you can buy the stamp in it in a few seconds.
Use this link to download the eznamka application
Austrian highway sign
The Austrian Unterwegs application looks much better than the Slovak one in terms of design. In addition to the fact that you can buy motorway stamps, you will also find information about closures, convoys, etc. – in short and simply, the Austrian Unterwegs application can provide you with all the information you need to know before and during your trip. However, it is necessary to mention at the outset that you must purchase the Austrian electronic motorway stamp 18 days in advance – the electronic motorway stamp is not valid during the first 18 days. This is due to the laws of the European Union – thanks to it, consumers have up to 14 days to withdraw from the purchase agreement after online shopping. You can withdraw from the contract either electronically or by post, so in Austria they expect the worst case scenario, when the letter could travel for up to three days. That is why you need to plan the purchase of an electronic motorway toll. If this measure did not exist, the consumer could buy the stamp, drive through Austria within a few days, and then return the stamp.
Photo gallery
Asfinag application
buys austrian highway signs through the app
highway sign in austria application
Application for the purchase of Austrian highway stamps
+3 Photos
Application for buying highways
Austria application of the highway sign
Enter the gallery
Of course, Unterwegs will alert you to this whole situation. If you buy an annual stamp, the application will show you the exact date from which it will be active. If you buy a 10-day or one-month stamp, you can simply choose on which days the motorway stamp will be active (of course, only from the 18th day of maturity). Austria can afford this solution because, in addition to this electronic motorway stamp, you can also purchase a classic adhesive motorway stamp. So if you need a stamp immediately, just visit the nearest gas station where you can buy the stamp. In Slovakia, these classic highway signs do not exist and only those electrical signs are available.
Use this link to download the Unterwegs application