How to create a new disk partition on a Mac
If you have ever had a computer with a Windows operating system in the past, then you certainly had the disk divided into two partitions – most often "céčko" and "déčko", when there was a system on disk C and data on disk D. However, this partitioning is not something that is simply needed – you can do without partitioning without any problems, as evidenced by the default macOS settings. However, it should be noted that even on a Mac or MacBook, you can divide your disk into multiple partitions. This can be useful if you want to use one partition for personal data and the other partition for work data. Of course, partitioning is up to you – so if you want to create a new disk partition on your Mac or MacBook, you'll find out how to do it in this guide.
You could be interested in
5 tricks in WhatsApp that every user should know
iPhone
Pavel Jelič
13 hours ago
0
How to create a new disk partition on a Mac
If you want to create a new disk partition on your macOS device (either on the HDD or SSD), the procedure is quite simple. Just follow these steps:
First, open the native Disk Utility on your Mac or MacBook…
… Using Spotlight (magnifying glass in the right part of the top bar), where you type Disk Utility in the text box.
… In the Finder, go to the Applications section and click on the folder named Utilities.
Once you open the Disk Utility, you need to select the disk for which you want to create a new partition in the left menu.
Then click Split at the top of the window.
If you are using the APFS format, a notification will appear where you click Split.
Then you will find yourself in the interface for creating a new partition – a simple pie chart will appear.
Then just click on the + icon to add a new partition.
Then just adjust the size of the section by grabbing part of the graph, or you can type it directly into the Size field, you can also change the Format.
When you're done, click Apply at the bottom right.
Photo gallery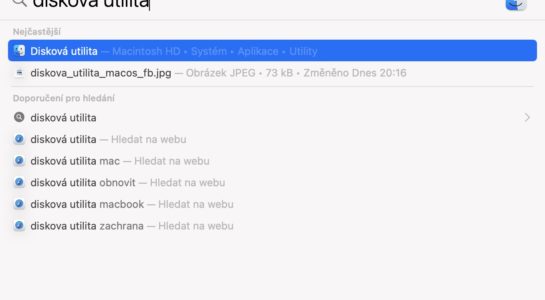 pridani_oddilu_macos1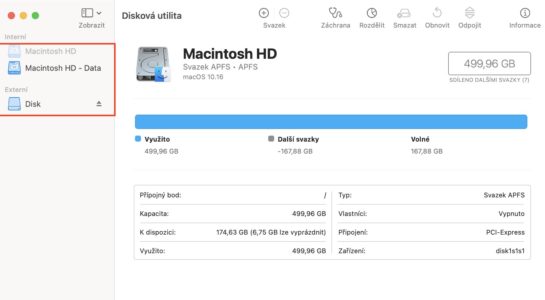 pridani_oddilu_macos2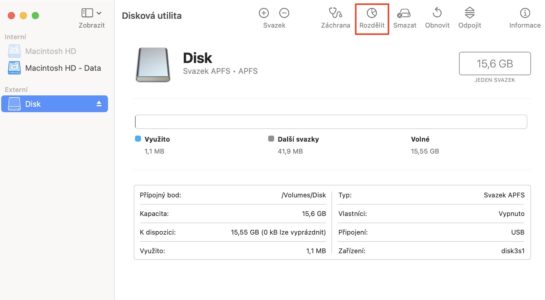 pridani_oddilu_macos3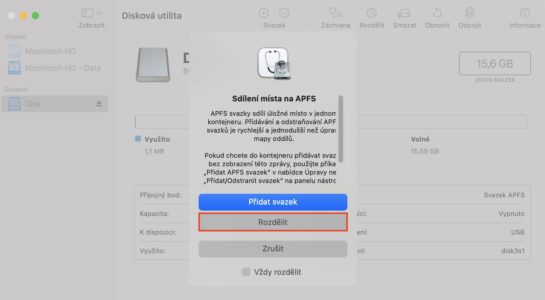 pridani_oddilu_macos4
+4 Photos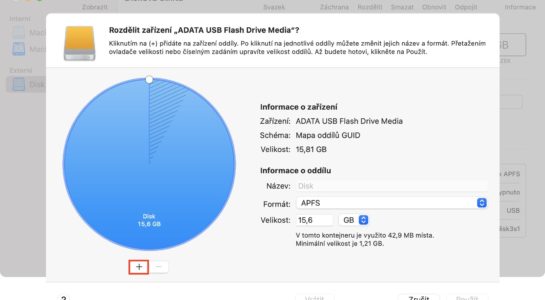 pridani_oddilu_macos5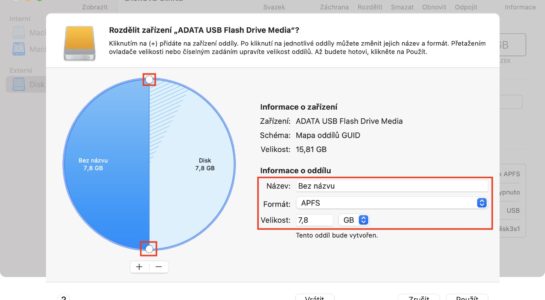 pridani_oddilu_macos6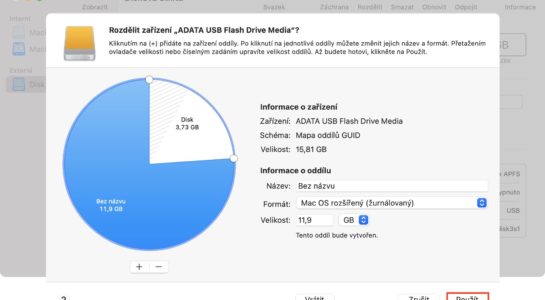 pridani_oddilu_macos7
Enter the gallery
If you select the Add Volume option in the notification that appears when you click the Split button, the partition will also be added – but it is not possible to set a fixed size for it. This is because this new volume will share the size of the original volume, so the size of the volume will continue to increase as needed. If this is what you need, you can still set the name and format, and if you click Size Options…, you can set the size of the reserve and quota.
Photo gallery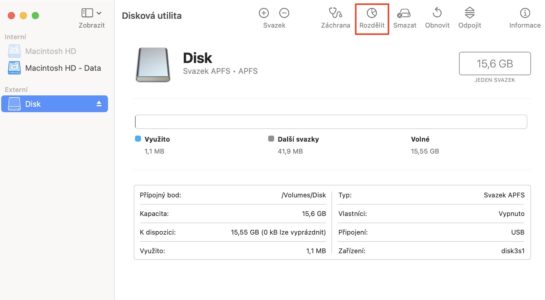 pridani_oddilu_macos3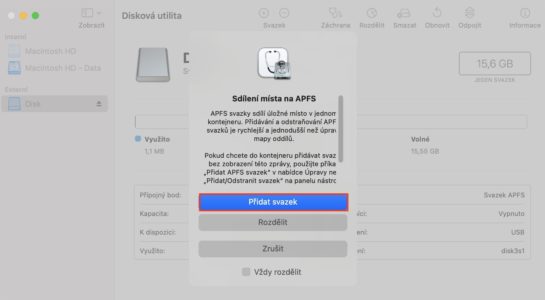 pridani_oddilu_macos8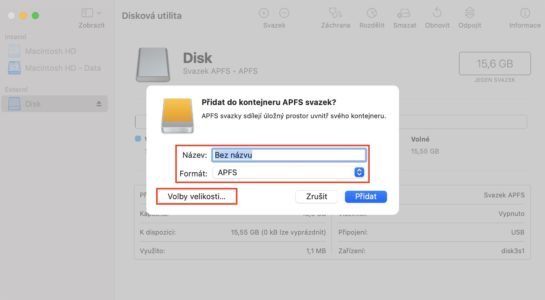 pridani_oddilu_macos9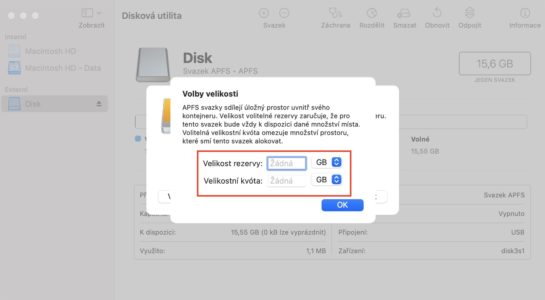 pridani_oddilu_macos10
Enter the gallery