How to free up space on a Mac, which is taken up by Photos from iCloud
The apple ecosystem is absolutely perfect in that everything you do on an iPhone or iPad, for example, is automatically reflected on your Mac – or vice versa. This applies, for example, to open panels within Safari, to notes and other data, or to photos. If you have the Photos feature enabled on iCloud and you activate this feature on your Mac as well, you can set all photos to be stored in local storage. Thanks to this, you will have access to them even if you are not currently connected to the Internet. However, if you own thousands of photos and hundreds of videos, all of these items can take up unnecessarily much space on your Mac storage.
You might be interested in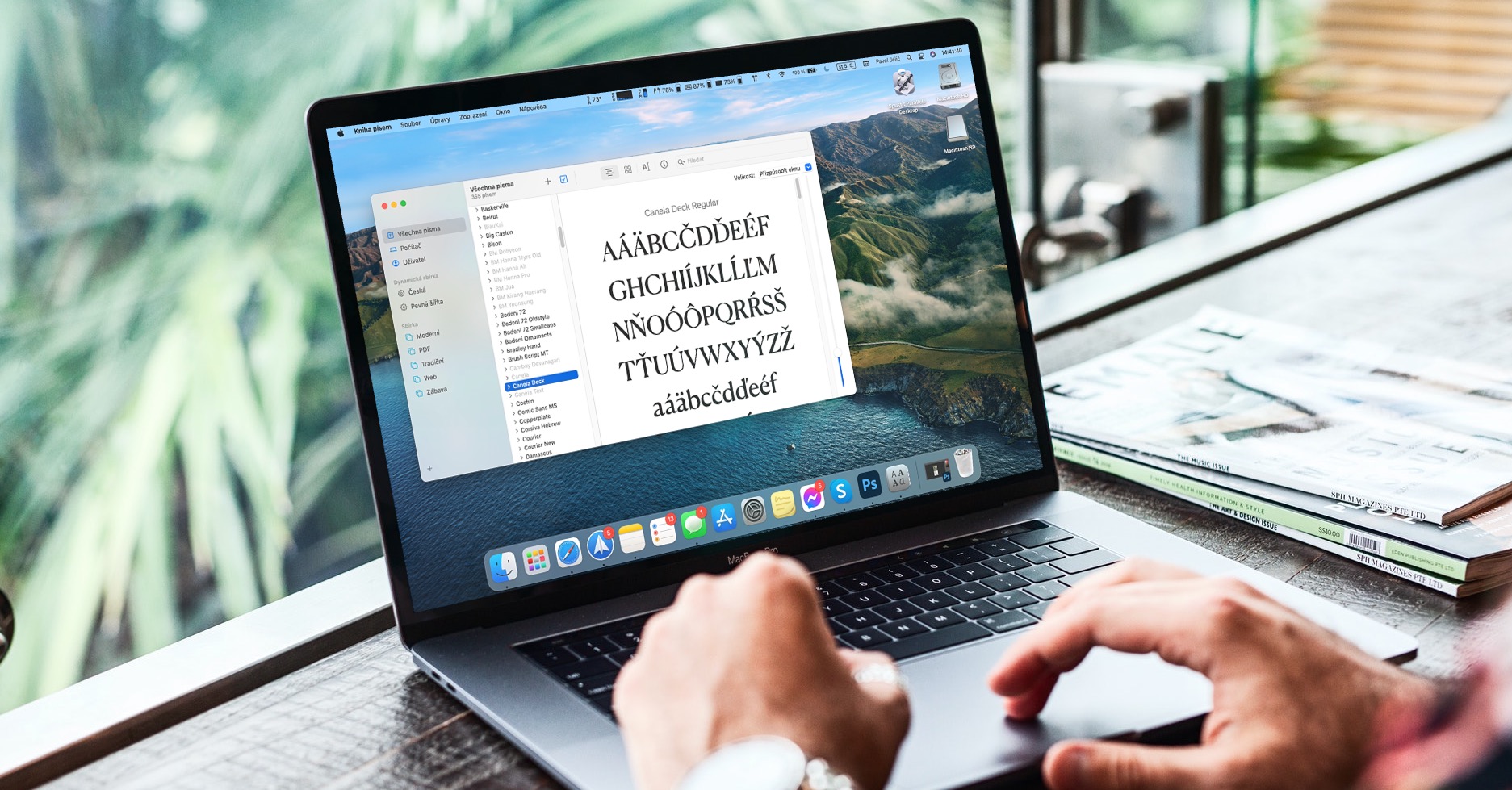 How to install fonts in macOS

Mac
Pavel Jelič 13. 5. 2021 0
How to free up space on a Mac, which is taken up by Photos from iCloud
So if you have a problem with Photos taking up a lot of space on your Mac's storage, don't be afraid of anything – Apple engineers have thought of that as well. Just like on an iPhone or iPad, you can set up photo optimization. To activate this feature, follow these steps:
First, you need to open the native Photos app on your Mac. You can do this via the Finder and the Applications folder, or using Spotlight.
After launching the Photos app, tap the Photos tab in the upper left corner.
A menu will appear in which you can click on the Preferences box…
This will open another window in which you click on the iCloud tab at the top.
Finally, just select the Optimize Mac Storage option here.
Photo gallery
photos_icloud_optimize_mac2
photos_icloud_optimize_mac1
photos_icloud_optimize_mac3
fotky_icloud_optimalizace_mac4 +3 Photos
photos_icloud_optimize_mac5
photos_icloud_optimize_mac6
Enter the gallery
Therefore, you can use the above method to activate a function that will automatically save space on your Mac. Space is saved automatically when Mac storage starts to run low on space. If you choose this option, all photos will be saved in a lower quality in the Mac's storage, while the items in the original quality will remain stored on the iCloud. You will not lose quality photos, but at the same time you will save space in the storage, which will be appreciated especially by users who own older apple computers with small SSD disks.