How to get Tidal for 4 months for only 15 CZK
If you want to listen to music nowadays, the most convenient option is to subscribe to one of the streaming services. You've probably heard of the two biggest players, including Spotify and Apple Apple Music. But the truth is that these music streaming services are intended primarily for the masses. By that I mean for individuals who only need to listen to music in ordinary quality and who use wireless headphones to listen. But there are also those users who start to have sore ears when listening to music in ordinary quality. And it is these individuals who can use the Tidal service.
You could be interested in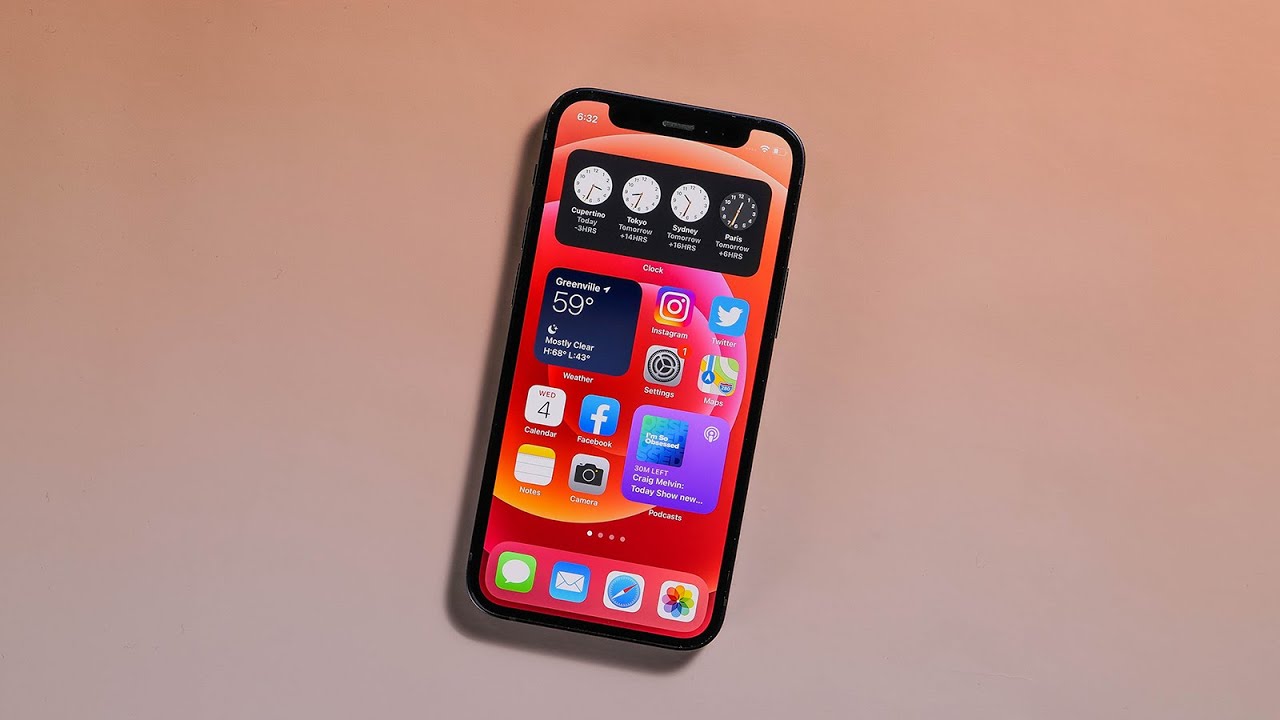 In China, they are handing out free 12 iPhones for the new Huawei Mate 40 Pro

iPhone
Jan Vajdák 6 pm 13
The good news for all individuals who want to try Tidal is that this service has just launched Black Friday. Tidal has decided to take the Black Friday event in its own way and currently offers Tidal Premium for only 15 crowns for four months, you can get Tidal HiFi for four months for only 30 crowns, which is an event that will definitely not be repeated . In addition, we can assure you that there is no hook at this event. You really only pay by CZK 15 or CZK 30, respectively, via credit card or via PayPal, and then you get 120 days of unlimited listening to music in perfect quality. After these 120 days, you must, of course, manually deactivate the subscription in your profile settings. If you do not do so, the classic price of a monthly subscription, which is 149 crowns in the case of Tidal Premium and 298 crowns in the case of Tidal HiFi, will be automatically deducted after this period. To take advantage of the promotion, go to the Black Friday website, then click Get Offer. On the next screen, choose a Premium or HiFi plan, log in to your account and pay. You can start using Tidal right away. Finally, I would just like to point out that this action is only available to new users, not to existing ones. Alternatively, you need to create a completely new account.
Photo gallery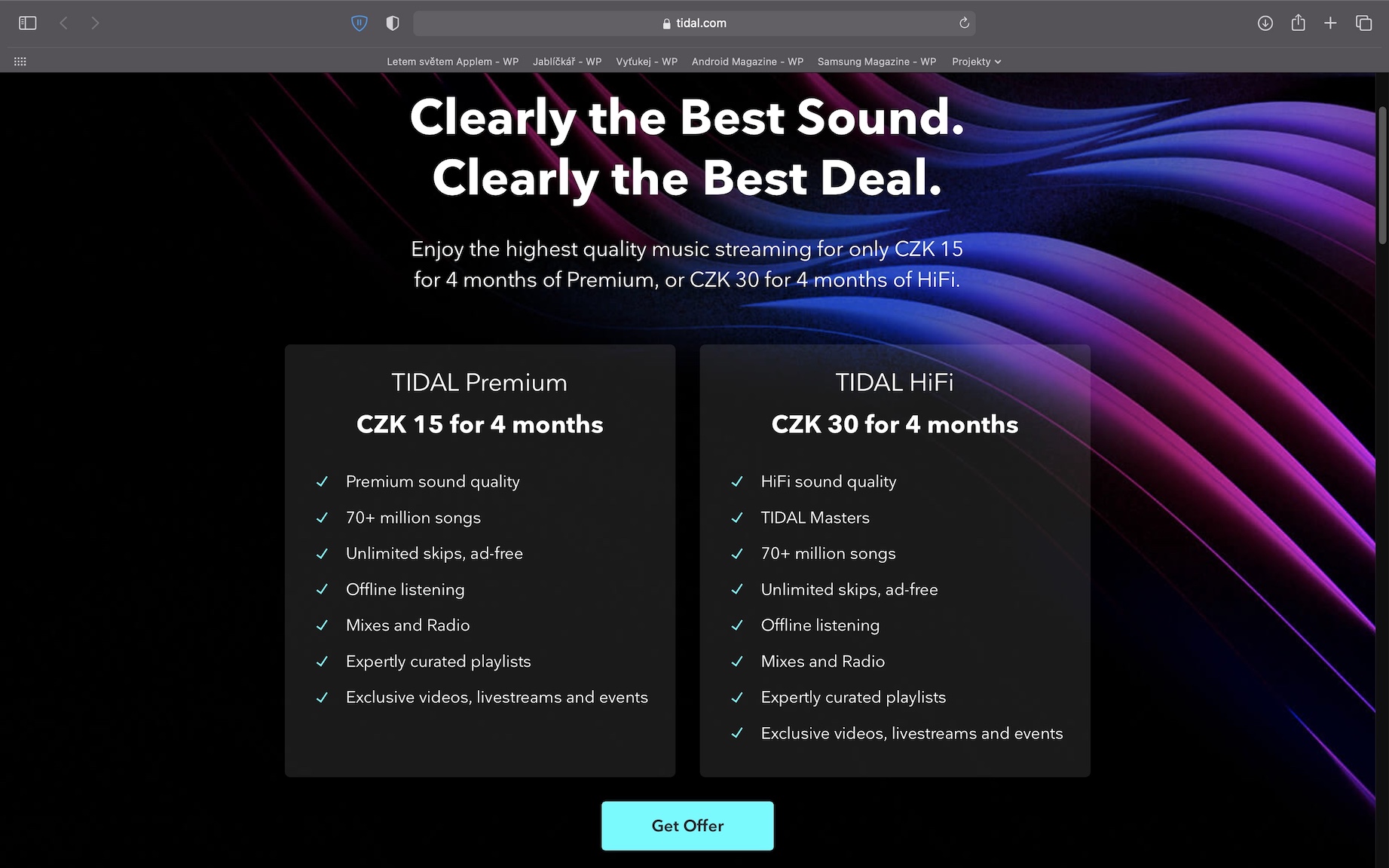 tidal_black_friday_2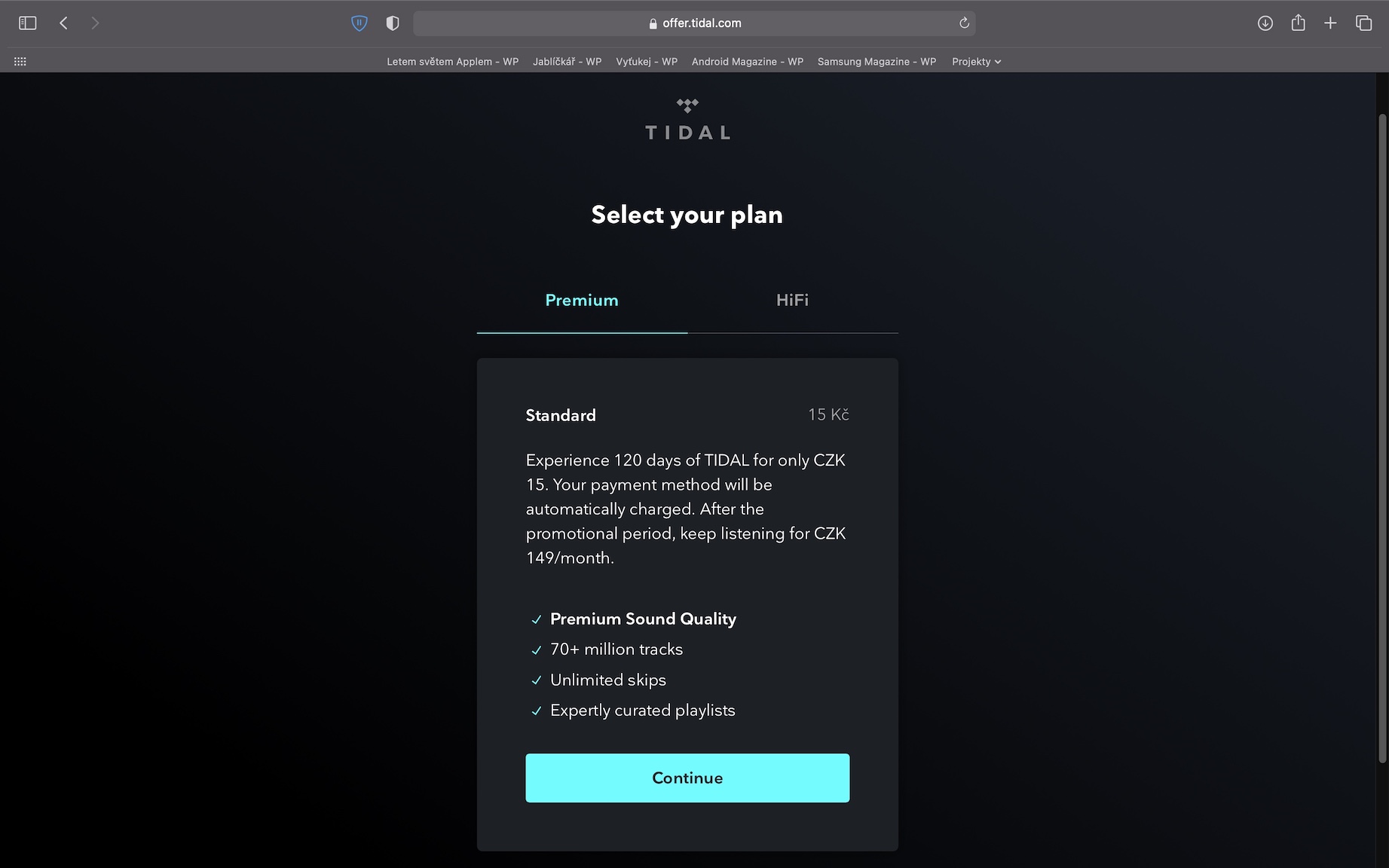 tidal_black_friday_3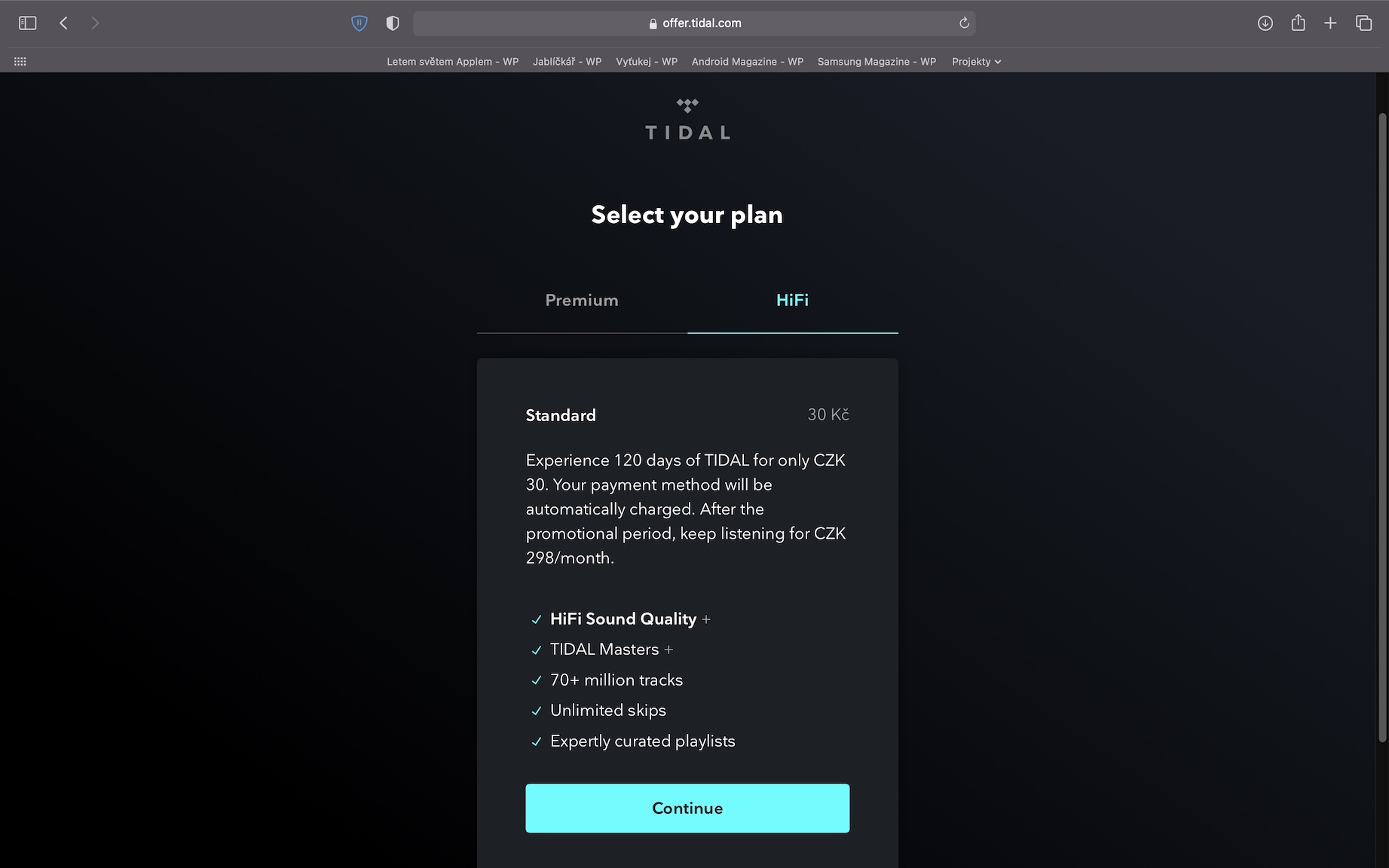 tidal_black_friday_5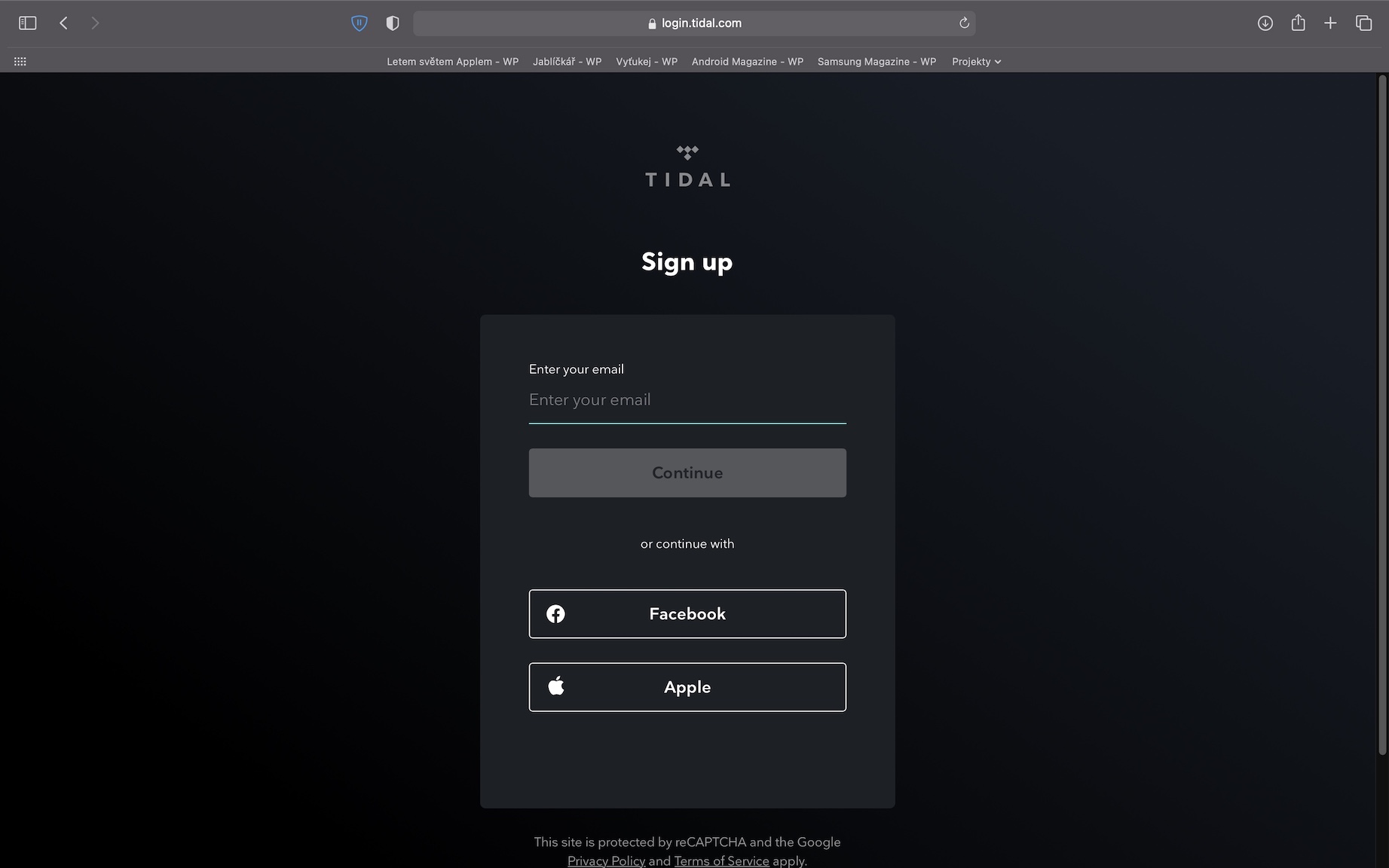 tidal_black_friday_6 +5 Photos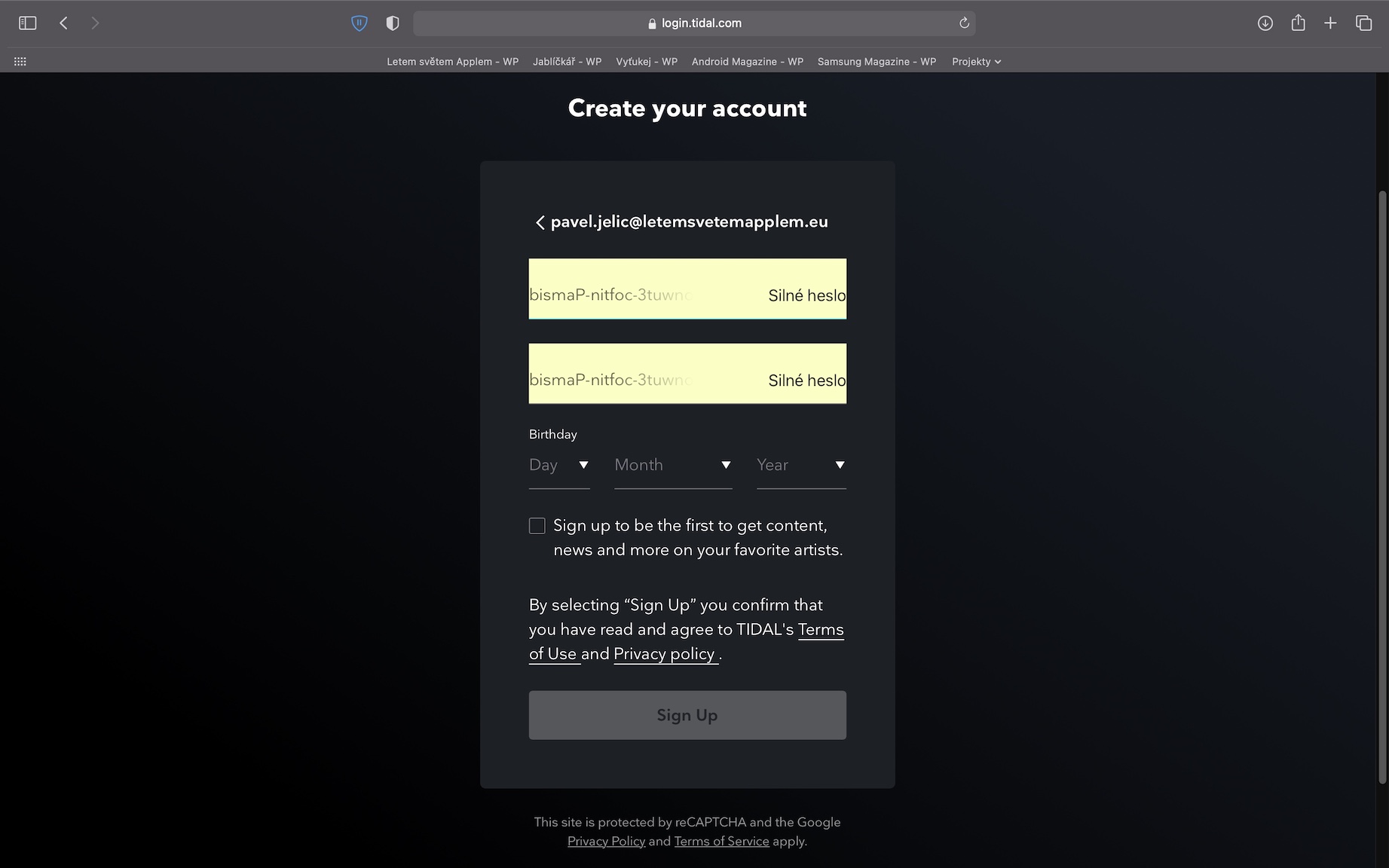 tidal_black_friday_9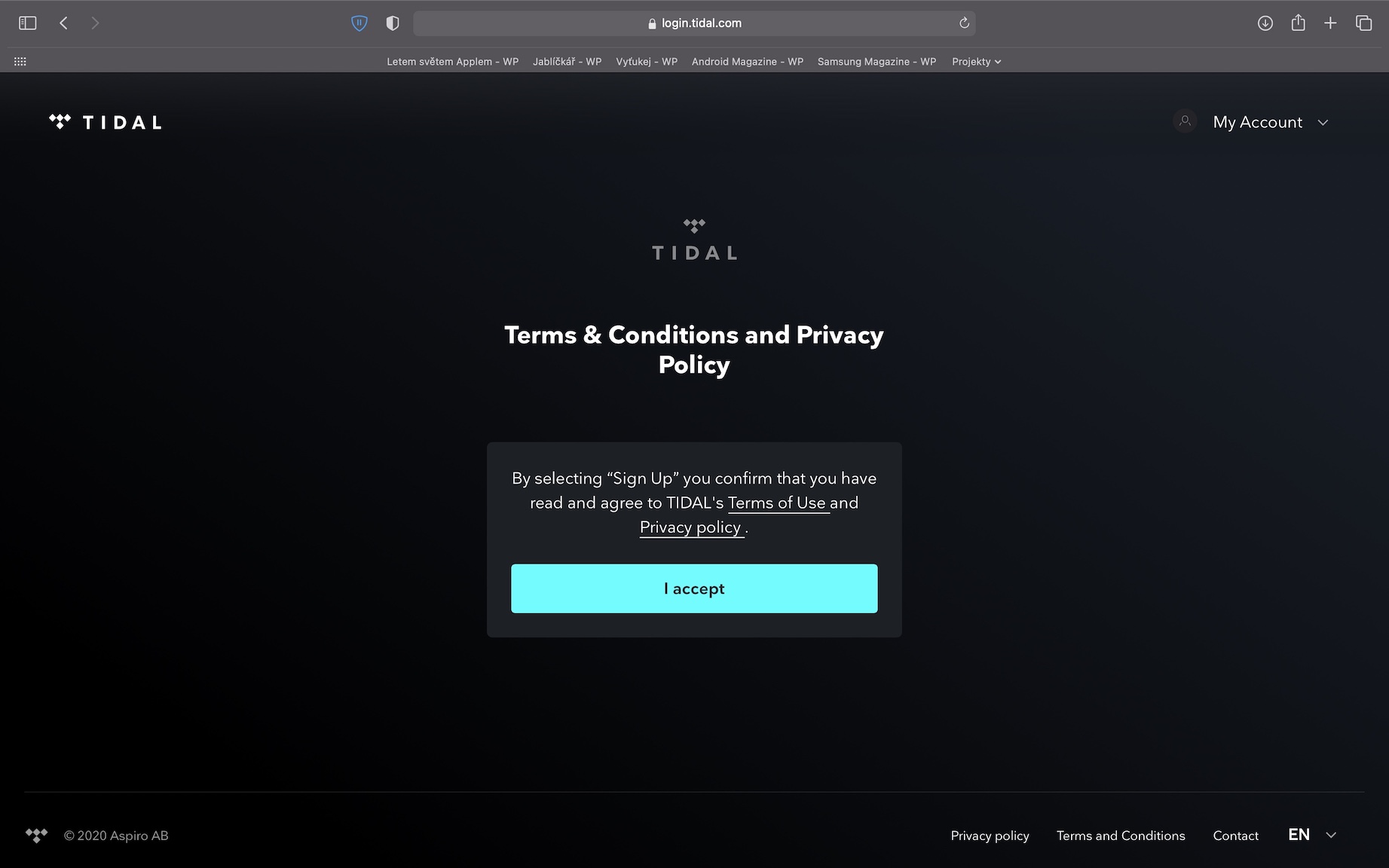 tidal_black_friday_7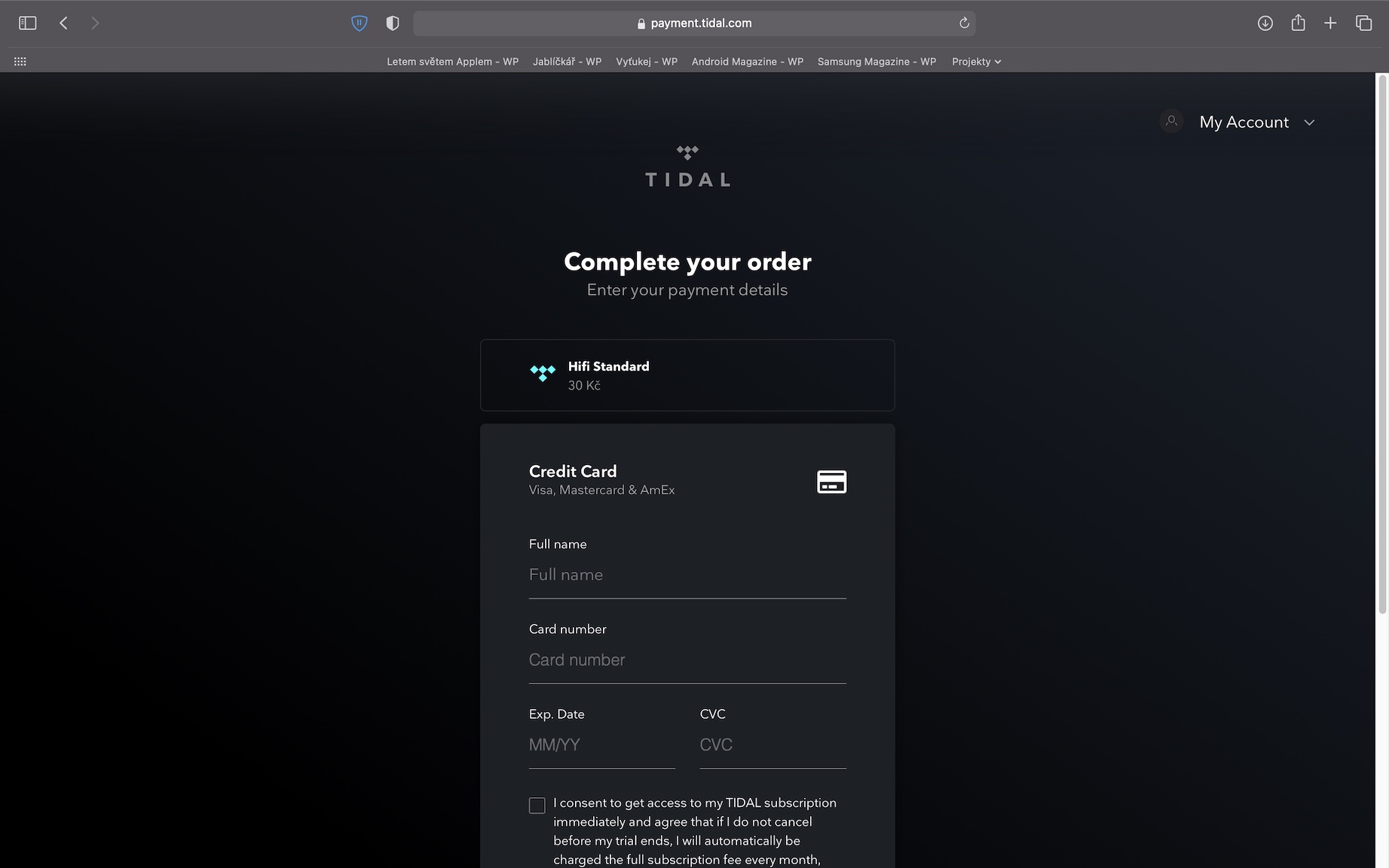 tidal_black_friday_10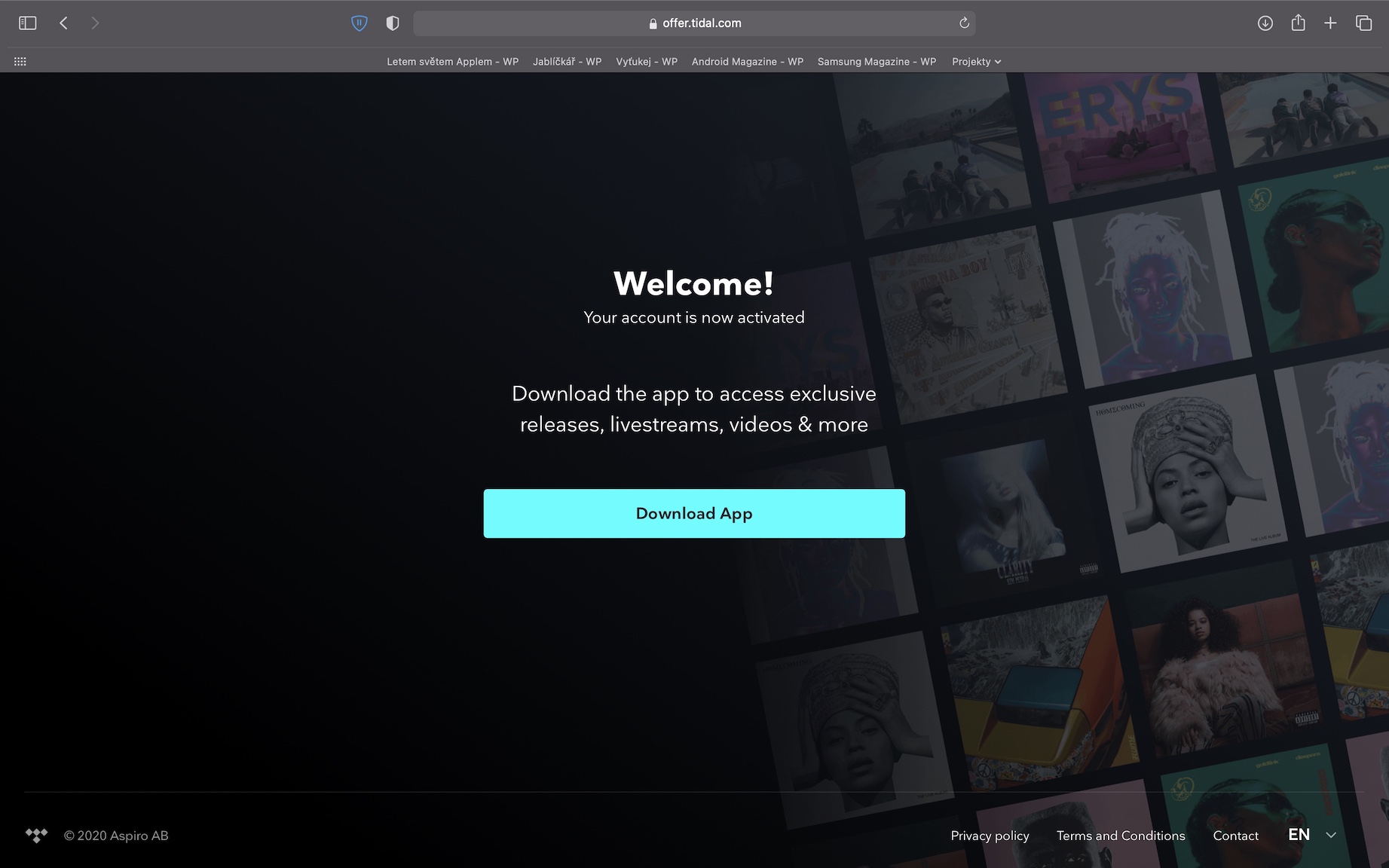 tidal_black_friday_11
Enter the gallery
The Tidal streaming service is in many ways similar to Spotify or Apple Music, but differs in one main thing – it offers high quality music. The application then includes more than 70 million different songs, carefully crafted playlists and radios, along with videos and live broadcasts. Of course, after subscribing to this service, you will not be bothered by any advertising, so you will be able to enjoy your music anytime and anywhere without interference. Specifically, Tidal offers two subscription "packages", namely Tidal Premium and Tidal HiFi. With Tidal Premium, you get premium sound quality, along with the above features. If you opt for more expensive Tidal HiFi, instead of premium sound quality, you get HiFi quality, in addition, the door to Tidal Masters, which are songs with the highest quality music available, will also open. As part of Tidal HiFi, you will also get other exclusive content that is intended for all music fanatics.
Use this link to go to Tidal's Black Friday website

Source: Tidal