iOS 15: How to change the date and time photos were taken
When you take a photo on virtually any device, metadata is also stored in it. This metadata, such as data about data, includes information about what device took the picture, what lens was used, how the camera was set up, where it was taken, and when it was taken. Thanks to metadata, for example, it is very easy to recognize when someone is trying to cheat in a photo contest, or when presenting a new product. Recently, for example, an unnamed company introduced its new smartphone, and some time after the presentation, it was discovered that the photos that were to be taken with the new phone were in fact taken by a professional SLR camera.
You might be interested in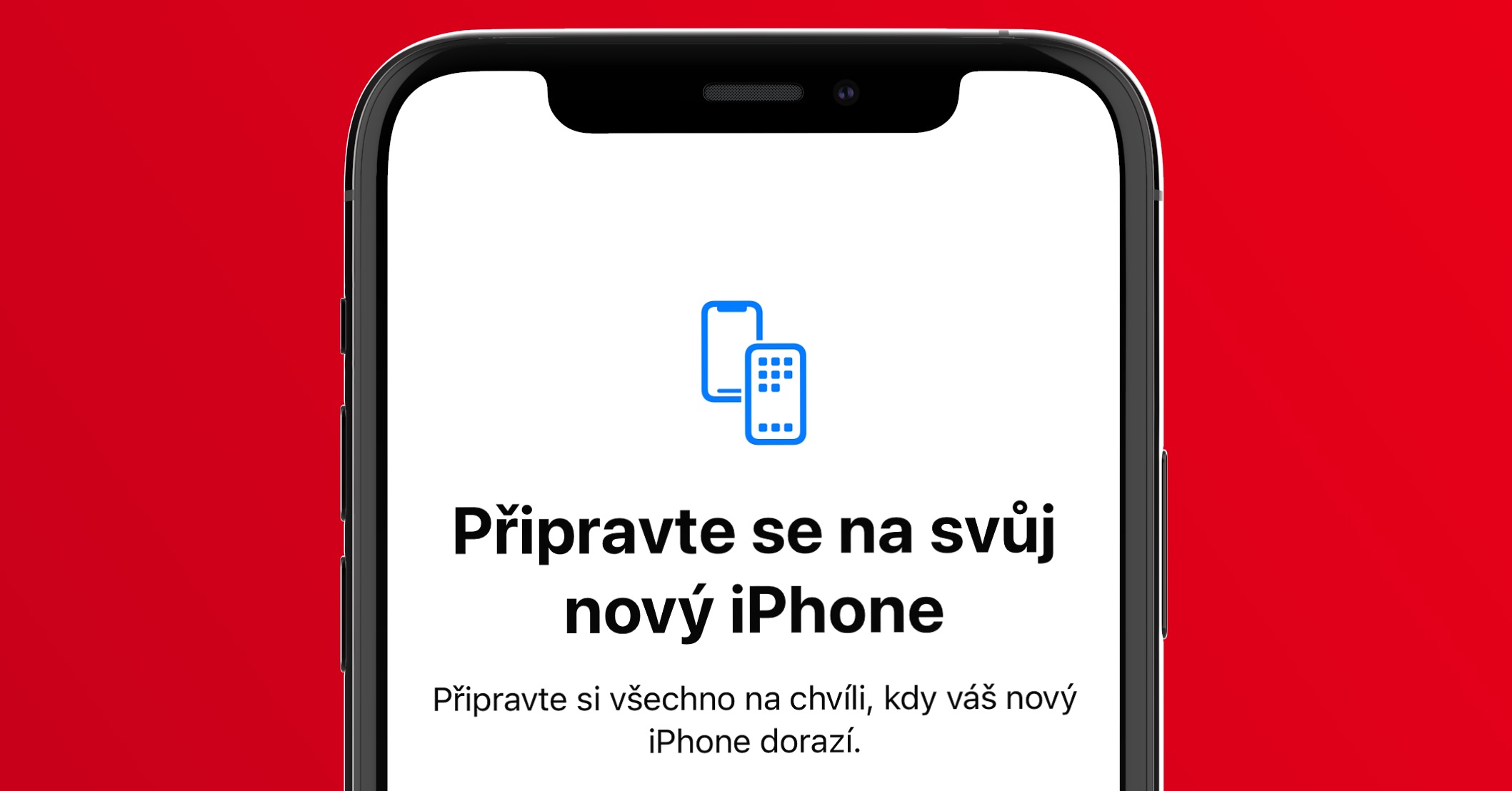 iOS 15: Switching to a new iPhone has never been easier

iOS tutorials
Pavel Jelič 17. 6. 2021 0
iOS 15: How to change the date and time photos were taken
However, it should be noted that you can work with metadata relatively easily. All you have to do is download an application that will allow you to do so. Then you are able to make all sorts of adjustments. As part of iOS 15, which Apple introduced a few weeks ago, you can now view all the metadata about a photo directly in the Photos app. In addition, it is also possible to change the date and time the photo was taken, which may be useful to someone. The procedure for changing the photo capture is as follows:
First, you need to move to the native Photos app on your iPhone with iOS 15.
Once you have done so, click on the specific photo for which you want to change the shooting time. Next, pay attention to the ⓘ icon at the bottom of the screen and tap. This will display all EXIF ​​metadata about the selected photo. Within this interface, now click the Edit button at the top right. Then all you have to do is choose the date and time of the acquisition, together with the time zone.
When you have finished editing, click Done at the top right.
Photo gallery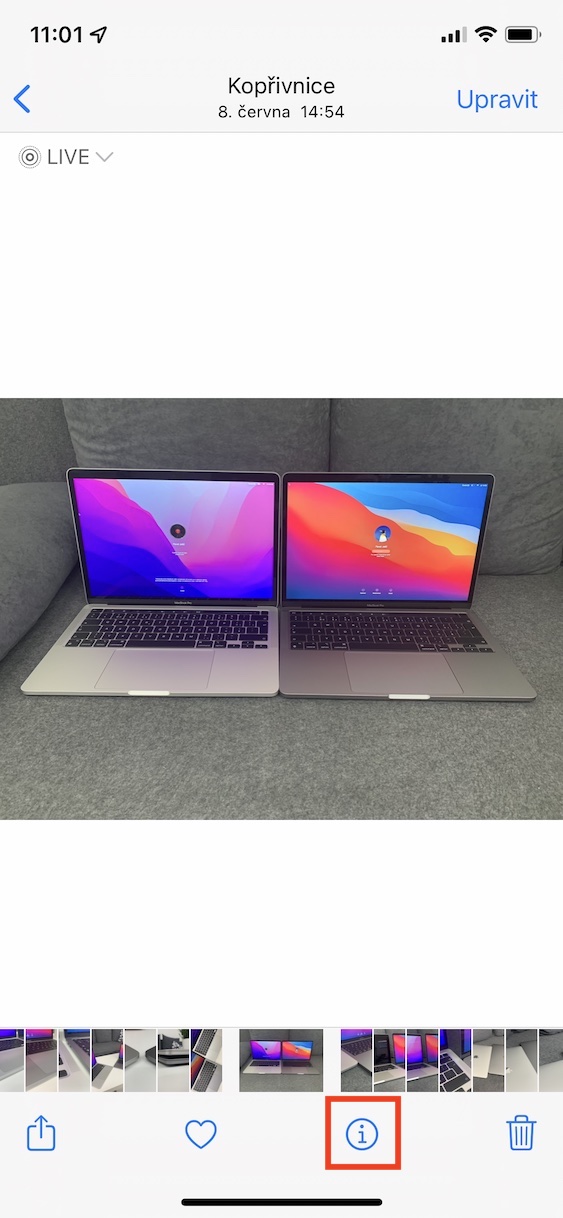 ios15_cas_datum_porizeni2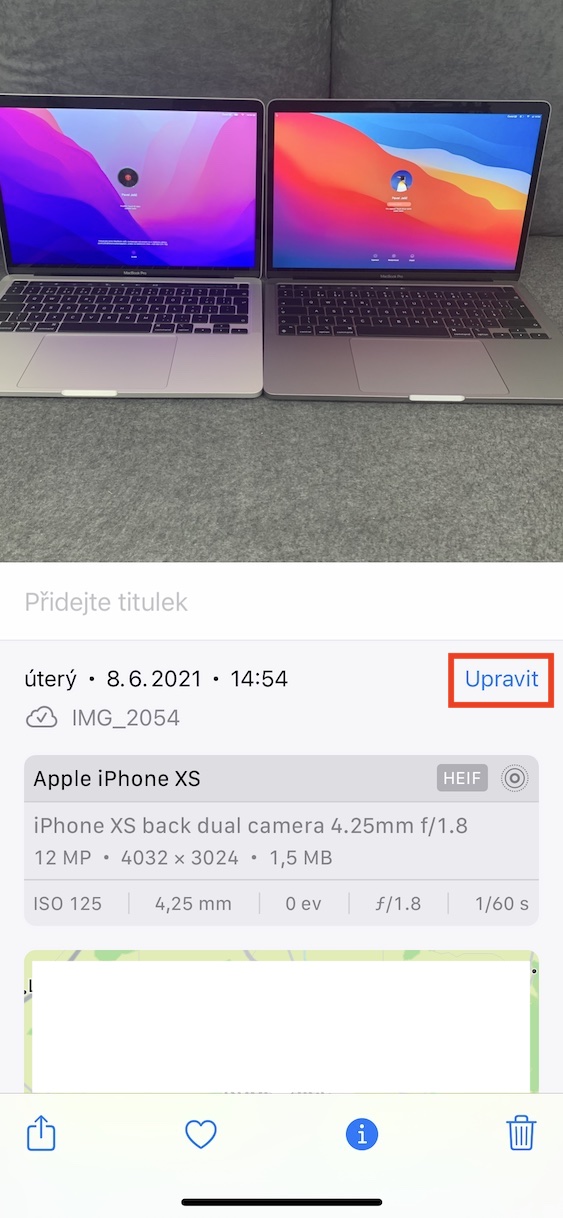 ios15_cas_datum_porizeni3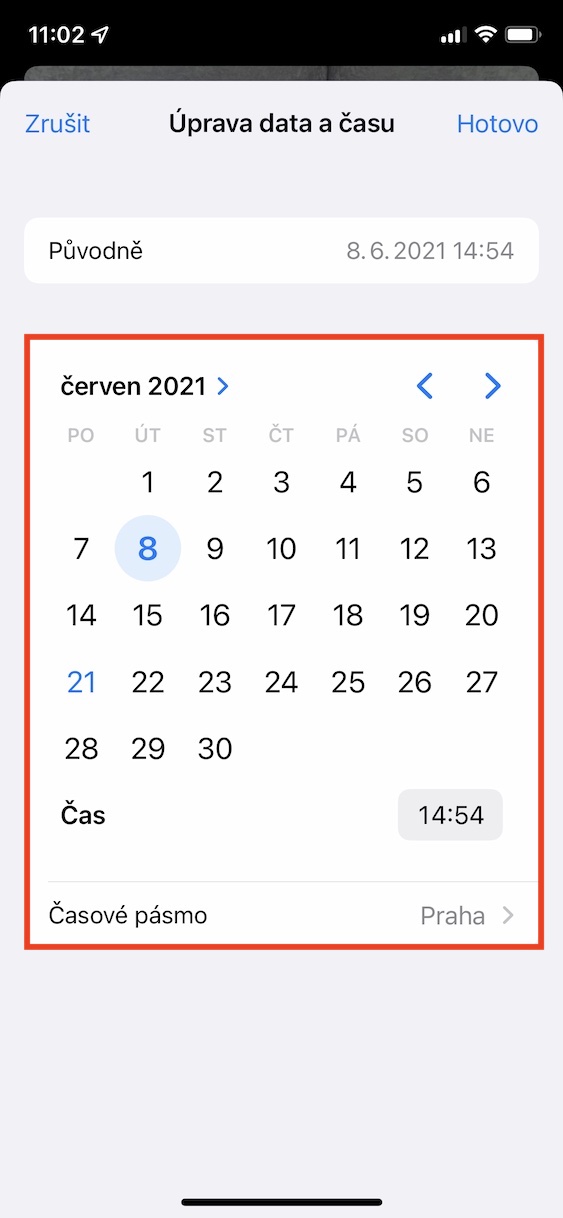 ios15_cas_datum_porizeni1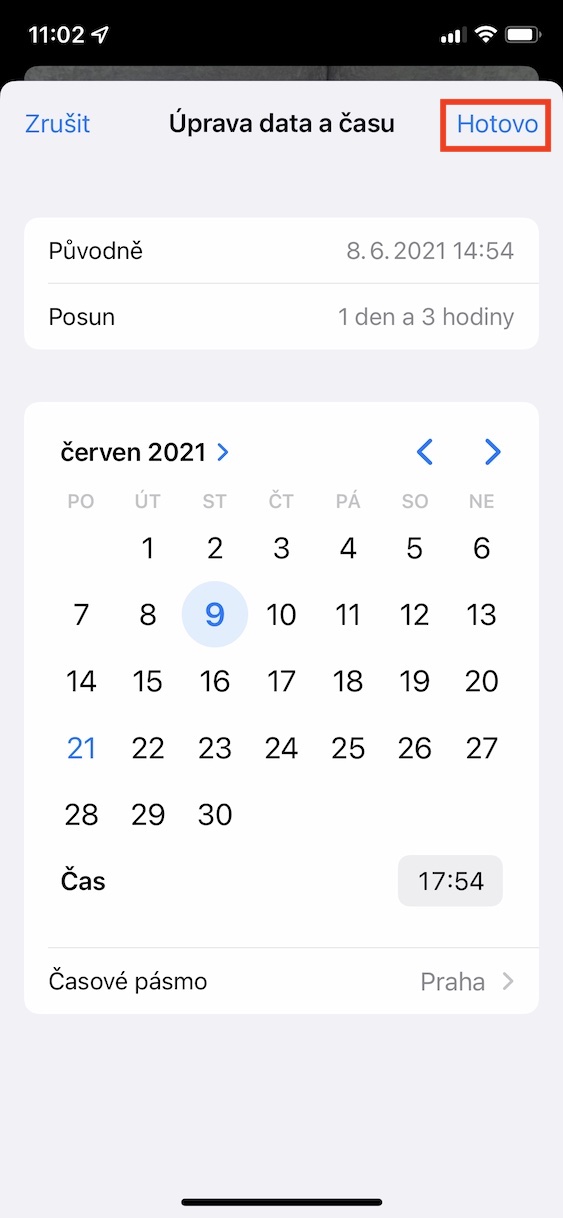 ios15_cas_datum_porizeni4
Enter the gallery
Using the above method, it is possible to change the metadata of the photo on the iPhone in iOS 15, specifically to change the date and time of capture. As I bit into the introduction, when using more advanced applications, you are able to change the metadata completely – in Photos, you can currently only change the date and time of acquisition. In some cases, the option to change the metadata of the photos is useful, but in other cases it would be nice if we didn't have this at all. This could prevent various misunderstandings and fraud.