It will probably soon be possible to play music clips on Spotify
The most widespread music streaming platform in the world, backed by the Swedish company Spotify of the same name, has a few tens of millions of subscribers to its credit, which it strives to maintain not only with exclusive contracts, membership benefits and other extra bonuses. Recently, it is also reaching for significant software modifications, which would again move the platform a few miles ahead of the competition and offer a better user experience. According to reverse engineer Jane Wong, one of these new features is to play video clips that you can select at any time while listening to the song.
Photo gallery
Spotify Podcasts 1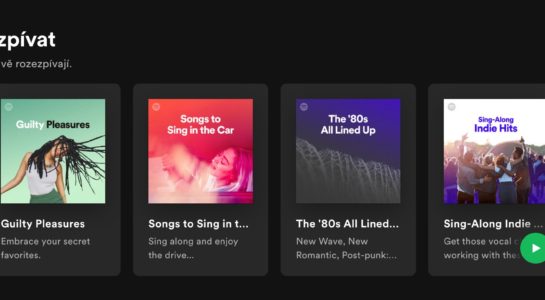 Spotify web screenshot 4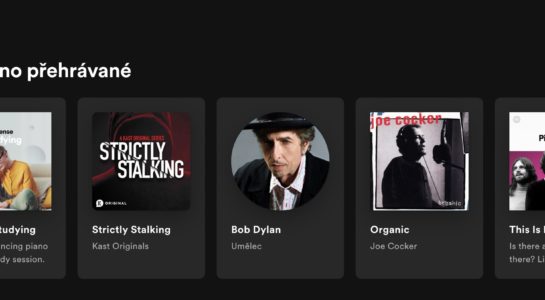 Spotify web screenshot 3
Spotify new look 3
+3 Photos
Spotify new look 1
Spotify the new look 2
Enter the gallery
If you actively use Spotify, you will surely agree that it is almost the most practical and user-friendly platform. You don't have to look for anything long and complicated, the service automatically sorts even frequently listened songs for you and constantly recommends new ones that match your current style. Still, Spotify is missing a little thing that still often makes people run into YouTube's arms. And that's the ability to play video clips in real time, and although the application now offers some kind of thumbnails and short spots of popular hits, it simply can't compete with full-featured video clips. However, reverse engineer Jane Wong reassures fans that we can finally look forward to this tweak soon. In the settings, it found a hidden option to turn on visual recordings as well, which would activate full-resolution video in the window of the currently playing song.
Spotify is finally working on a tab to switch between Canvas, Album Art, and Video (which is new!) Pic.twitter.com/xOwvoSnBdV
– Jane Manchun Wong (@wongmjane) June 20, 2020
Users could now choose whether they want to see the standard album cover in the interface of the currently playing song, as has been the case so far, a short animation in a loop, or just a full-fledged video clip. It is not for nothing that this would be a relatively drastic and large step, which will perhaps be the biggest in recent months, if not years. Spotify has been trying to compete with YouTube for a long time, at least from the point of view of the music industry. One way or another, we will probably wait a long time for this feature, as the company wants to capture every detail and then play the video in a beta version, where it will eventually be properly tested by avid fans.