Leaked design and detail of iPhones 14 (Pro)
The dream iPhone is approaching. This is exactly how the fresh leak in design and detail of the iPhone 14 (Pro), which was taken care of by leading leaker Jon Prosser together with his resources directly from Apple and its supply chain, could be summarized in this way. The information from him is de facto a description of the iPhone, which the apple makers have been calling for for many years. So what can we look forward to?
Prosser confirmed that the iPhones 14 (Pro) will arrive completely without a cutout, but with a "shot" in the display following the example of Android phones. The front FaceTime camera should be placed in the shot, then Apple should be able to hide the rest directly under the display. Another very interesting improvement will be made to the back of the phone, in which, after years, the camera module will finally be completely hidden and the entire back of the iPhone 14 will be in one plane, as was the case with the iPhone 5S.
This is what the iPhone 14 will look like
iPhone 14 5
iPhone 14 6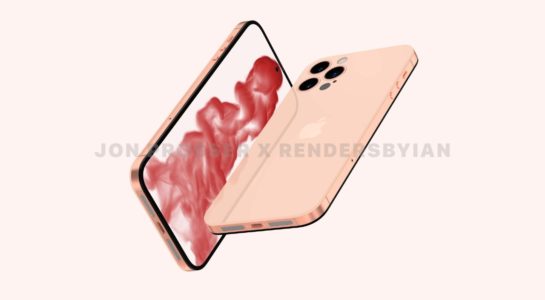 iPhone 14 7
iPhone 14 8
+2 Photos
iPhone 14 9
Enter the gallery
Speculation about the use of titanium instead of steel should also come true. Apple plans to use a titanium frame, which will be inserted between the rear window and the display, as usual. On the side of the phone we will not find elongated buttons for volume control, but round buttons, which Apple also used for iPhones 4 and 5. The bottom of the phone, as well as its speaker vents, will be similarly designed. These are hidden in elongated slots, at the bottom of which there will probably be "only" grilles hiding the speakers below them. And perhaps most importantly – Lightning will appear on at least one iPhone next year.
Although it may seem early on the iPhone 14 leaks, as we are still waiting for the iPhone 13, the truth is that this is not the case. Previous years have shown that the first real leaks of new iPhones are really starting to appear already in the period of introducing their previous generation, which is happening this year as well. So it certainly doesn't make sense to take information from Jon Prosser lightly, although of course you need to keep some distance.