Notes on the iPhone: 5 great tips that might come in handy
Most of us use the native Notes application (not only) on the iPhone, ie if you haven't reached for one of the competing applications. Notes can be used in countless different cases – to record a shopping list, scan documents or, for example, to quickly write down an idea or thought. Of course, Apple is gradually improving the native Notes application and coming up with new features that users don't necessarily know about. In this article, we'll look at 5 tips in iPhone Notes that might come in handy.
You might be interested in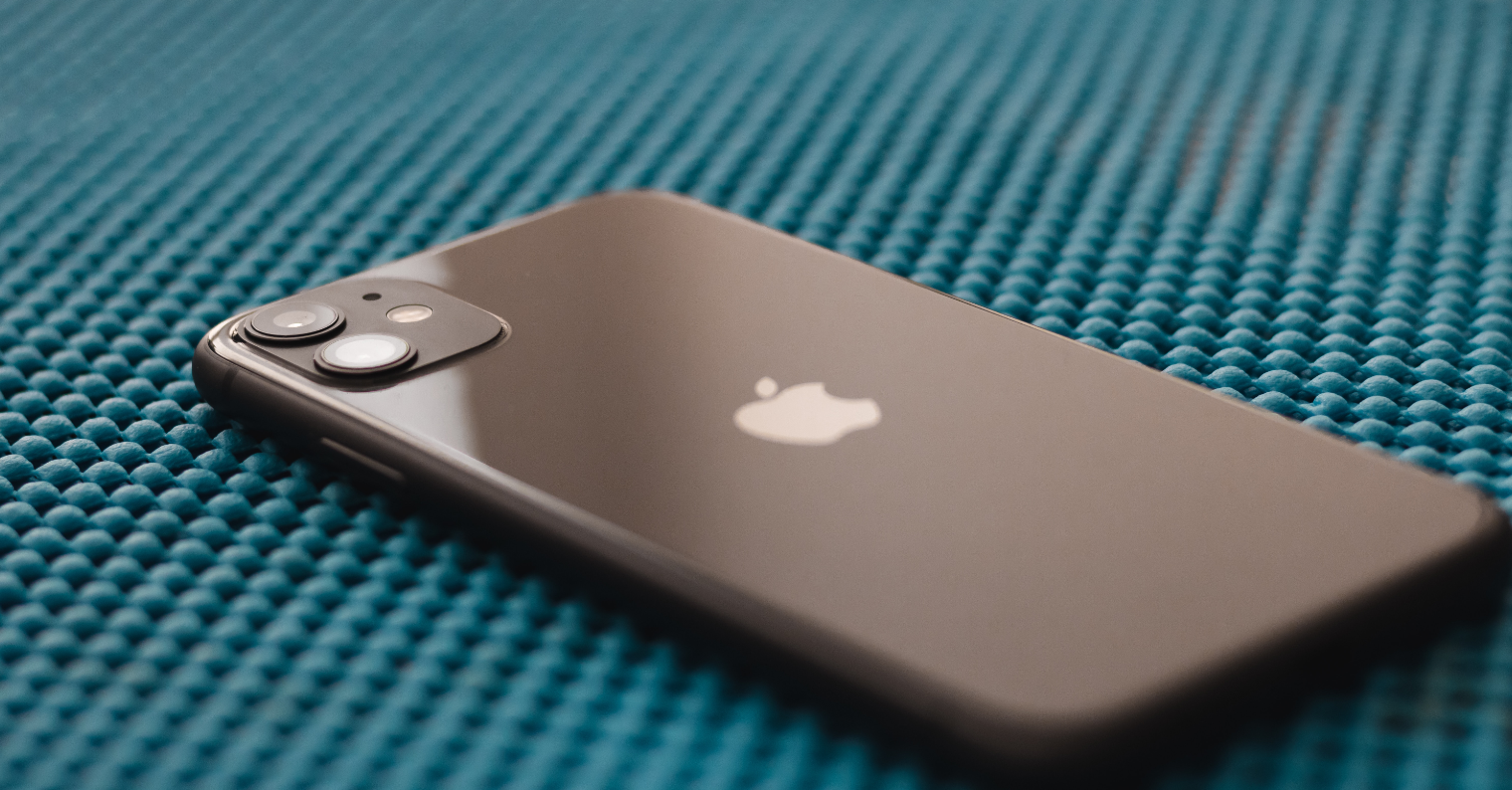 5 things your iPhone can do and you didn't know about

iPhone
Pavel Jelič 14. 1. 2021 0
Headline on the first line
If you decide to create a new note and start writing on the first line, this text will be automatically formatted as the title of the whole note. Of course, this may not suit all users at all, so there is an easy way to change this preference. Just go to Settings, where you open the Notes box. Here, go a little further down to the Views category and click New notes begin. Finally, choose where you want the new notes to start.
Photo gallery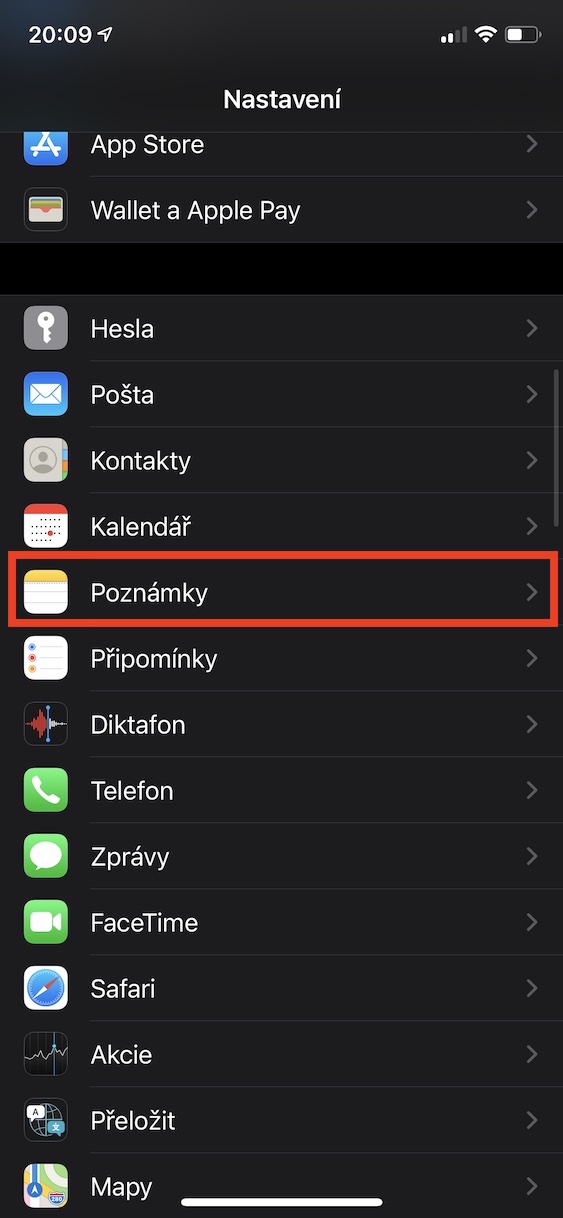 poznamky_5triku_2021_2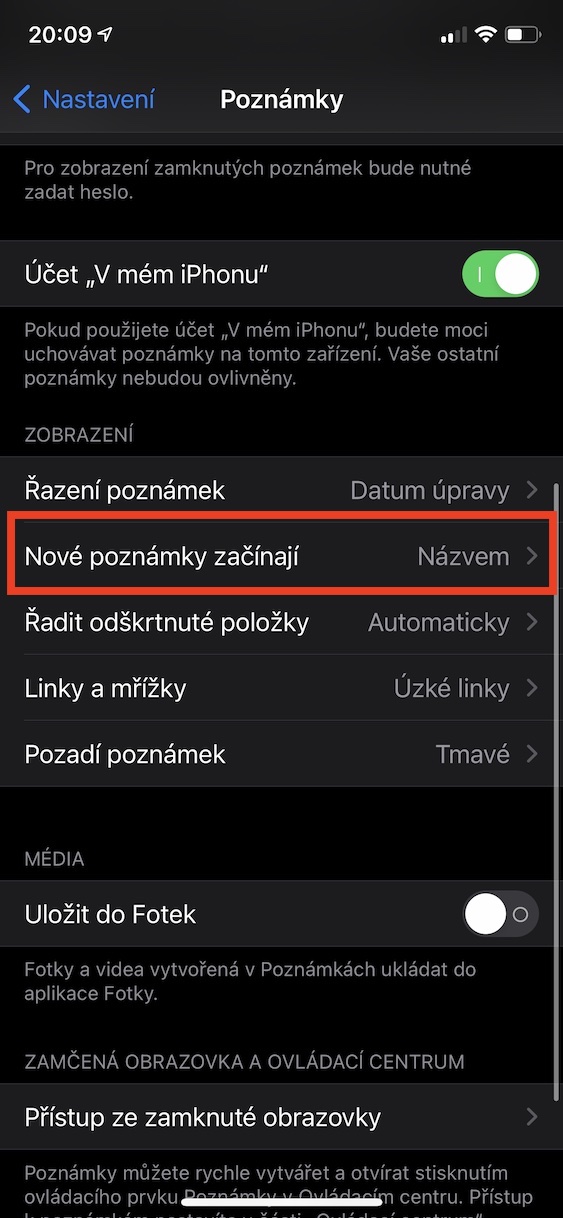 poznamky_5triku_2021_1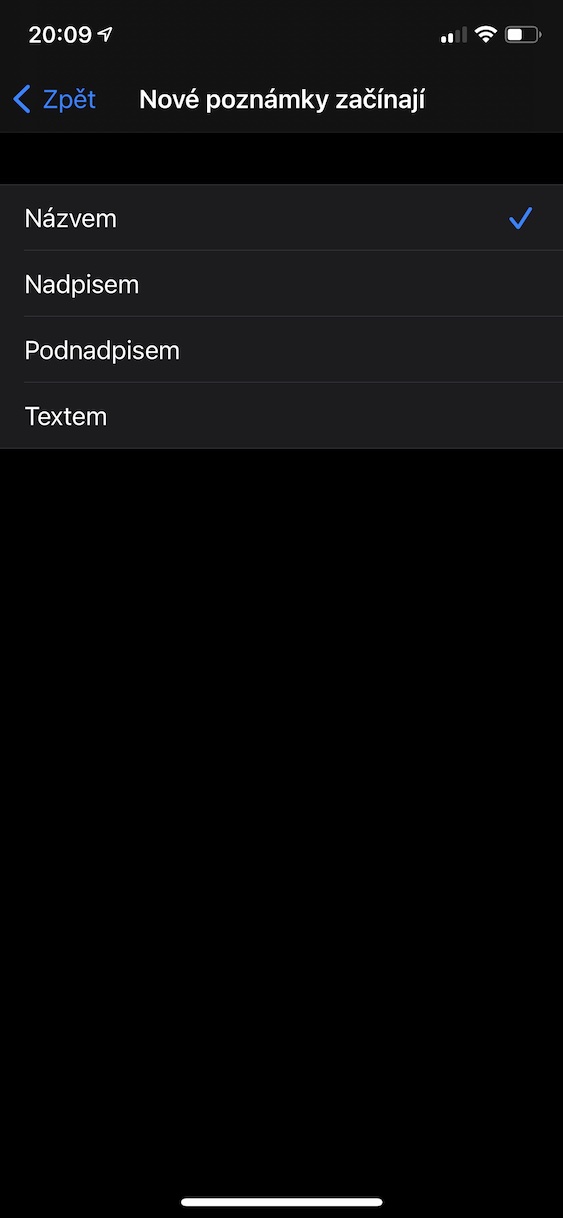 poznamky_5triku_2021_3
Enter the gallery
Save photos from Notes to the gallery
In addition to text, you can of course also insert pictures and various photos into Notes. In this case, there are two ways to add images to the note. Either import them directly from the Photos gallery, or open the camera in Notes and take a picture of what you need. By default, however, photos (and videos) created in this way are not saved in Photos, but remain in Notes. As soon as you delete a specific note, you will lose the photo for good. If you want to activate saving photos from Notes to the gallery, go to Settings -> Notes, go down below and use the radio button to activate the Save to Photos option.
Photo gallery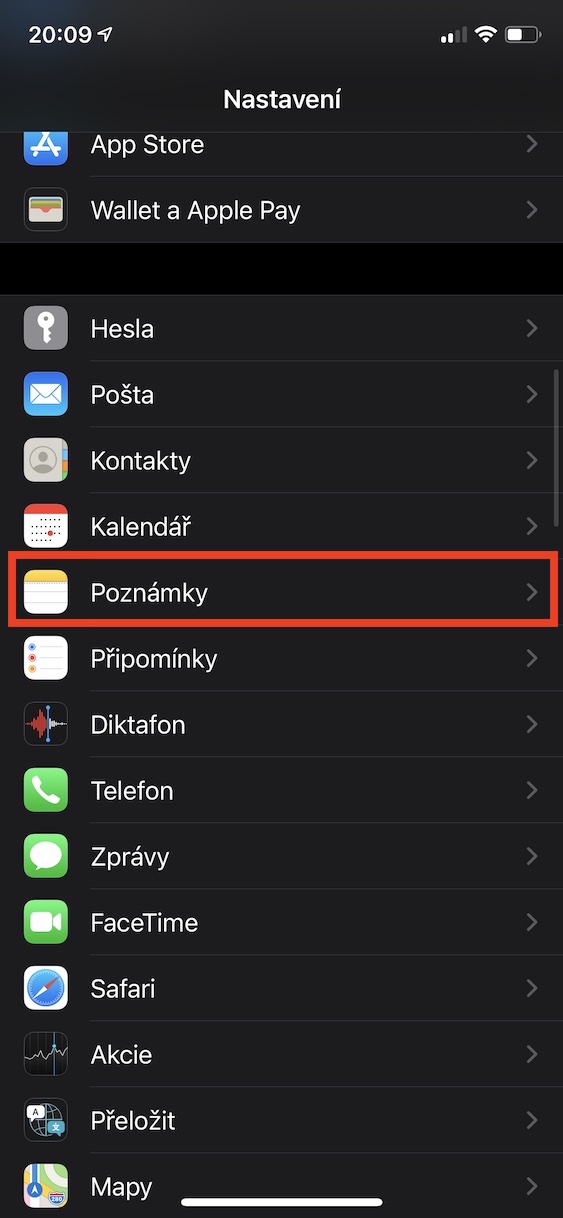 poznamky_5triku_2021_2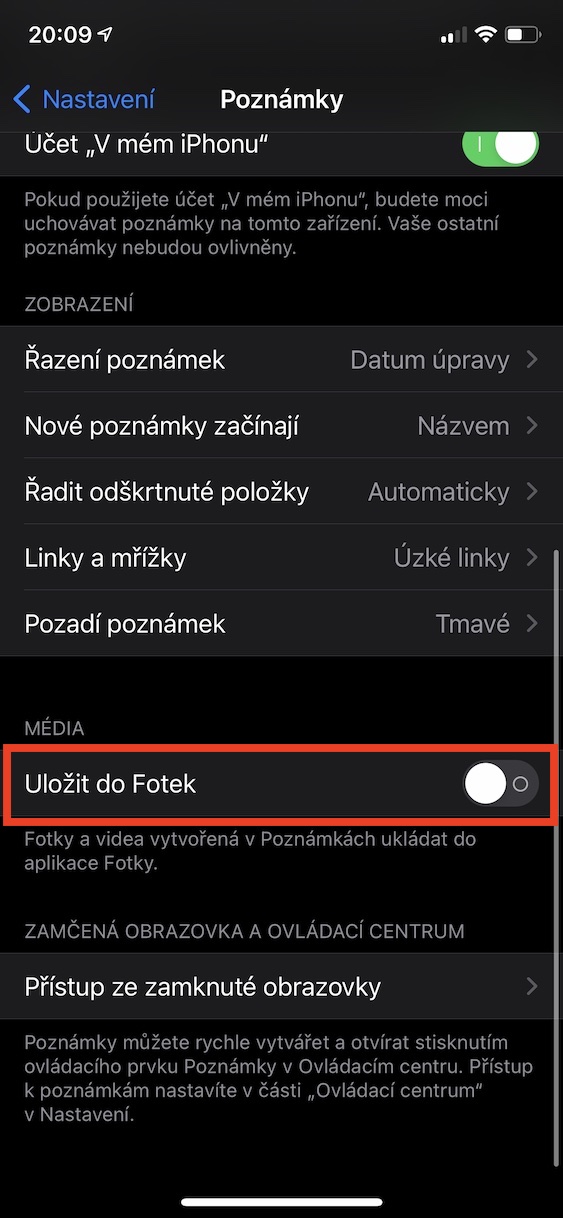 poznamky_5triku_2021_4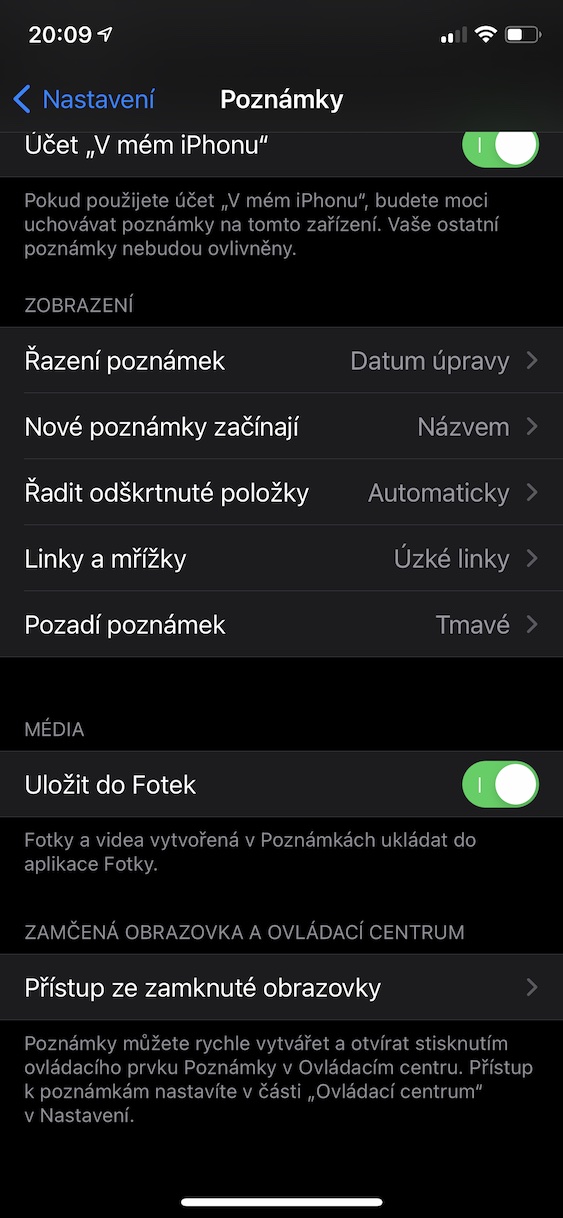 poznamky_5triku_2021_5
Enter the gallery
Notes in the control center
In a recent update to the iOS operating system, we've seen a new feature that allows you to add the Notes icon to the Control Center as well. This allows you to take a new note immediately, even if your device is locked. This is useful if you have an idea in your head and you risk forgetting it in a moment. To add Notes to the Control Center, go to Settings, click the Control Center box. Now scroll down and use the + icon next to the Comments row to add this item to the Control Center. Of course, you can also change its position. To quickly add a new note, open the Control Center, tap the new icon, and start typing immediately.
Photo gallery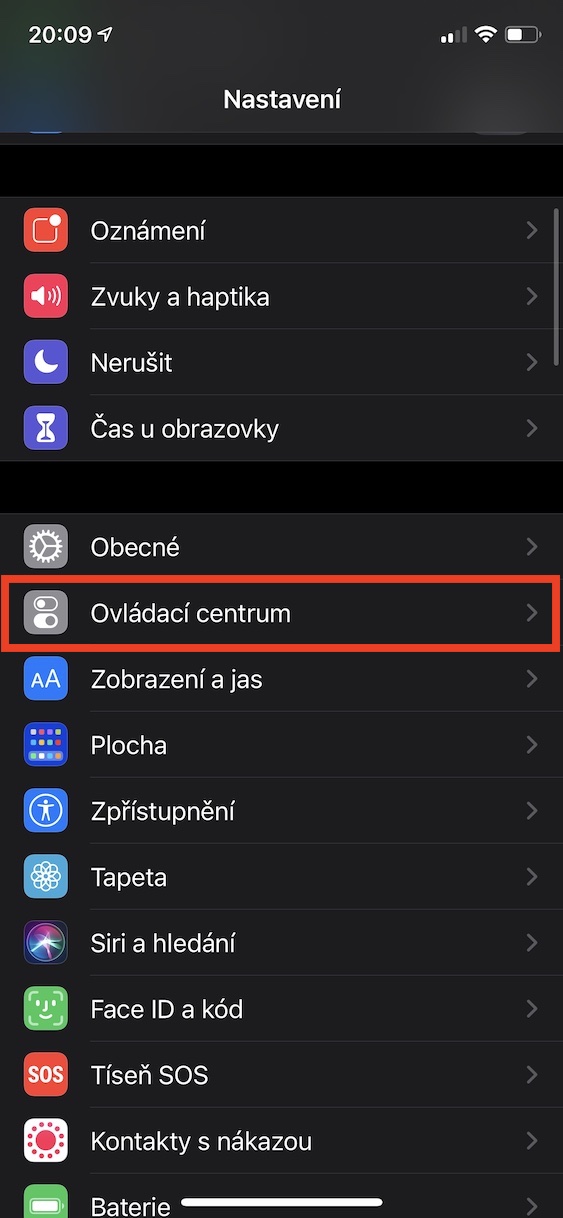 poznamky_5triku_2021_6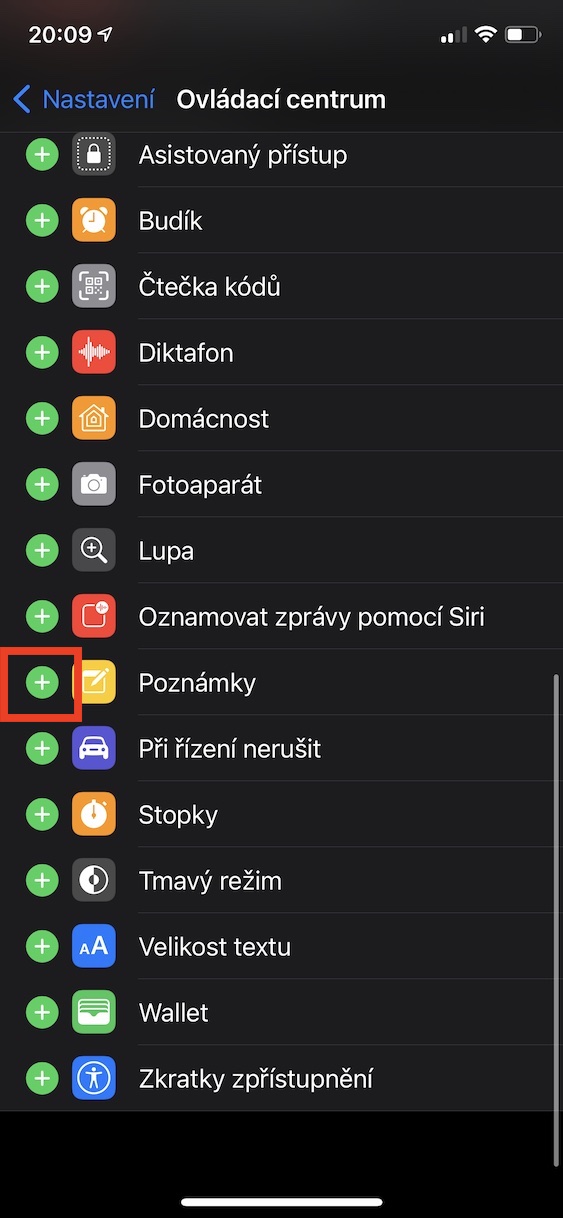 poznamky_5triku_2021_7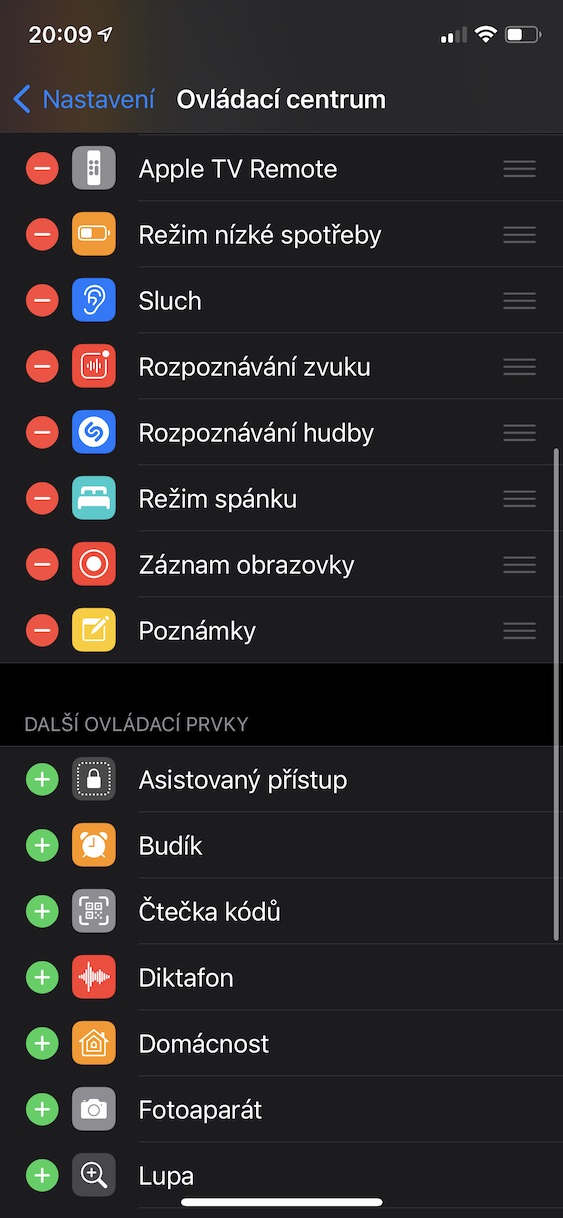 poznamky_5triku_2021_8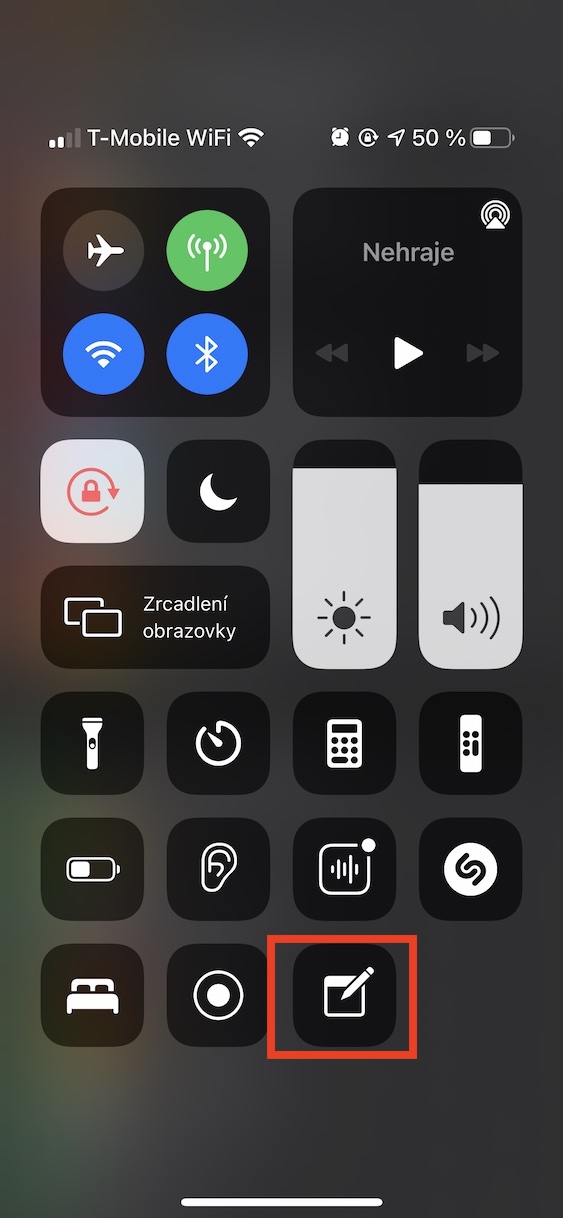 poznamky_5triku_2021_9
Enter the gallery
Part of the text from Safari to Notes
Did you know that you can easily save selected text directly to Notes from any web page? This feature works by first moving to Safari, where you go to any webpage. Once you have done so, select a text that interests you and mark it with your finger. When you have finished marking, tap the Share button… in the menu to display the share menu. Here, just select the Notes application, then select a specific note to save, and finally click Save at the top right.
Photo gallery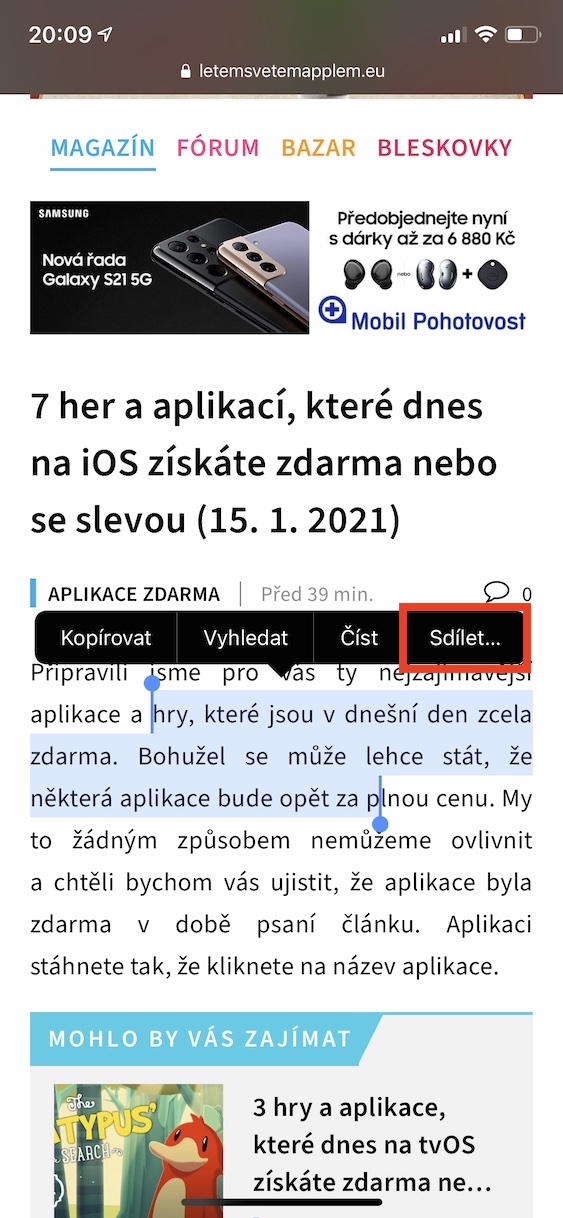 poznamky_5triku_2021_10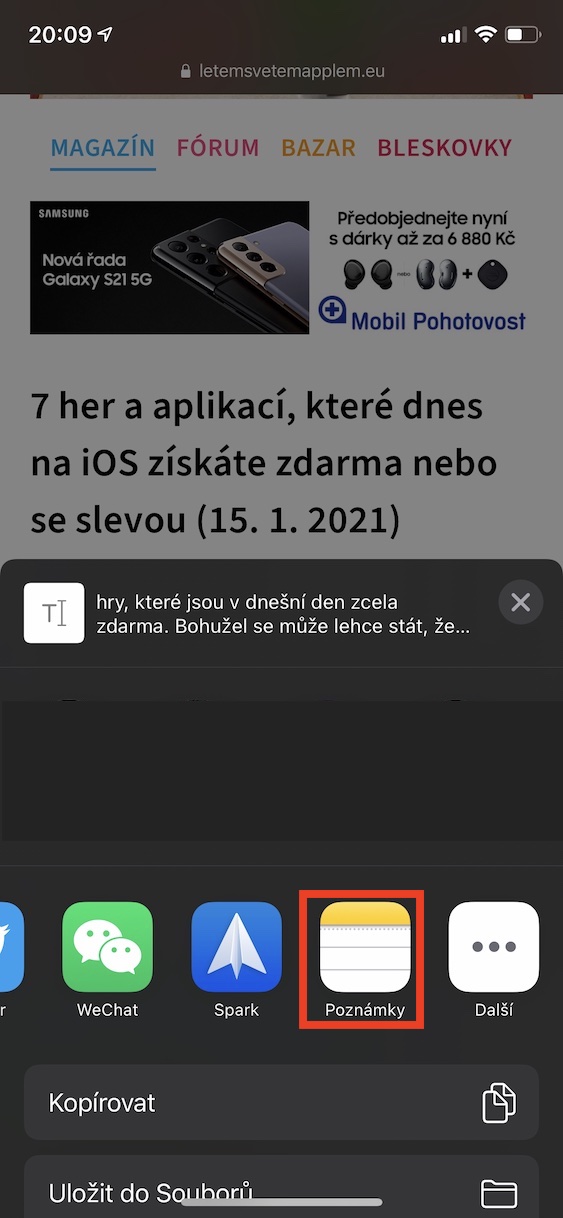 poznamky_5triku_2021_11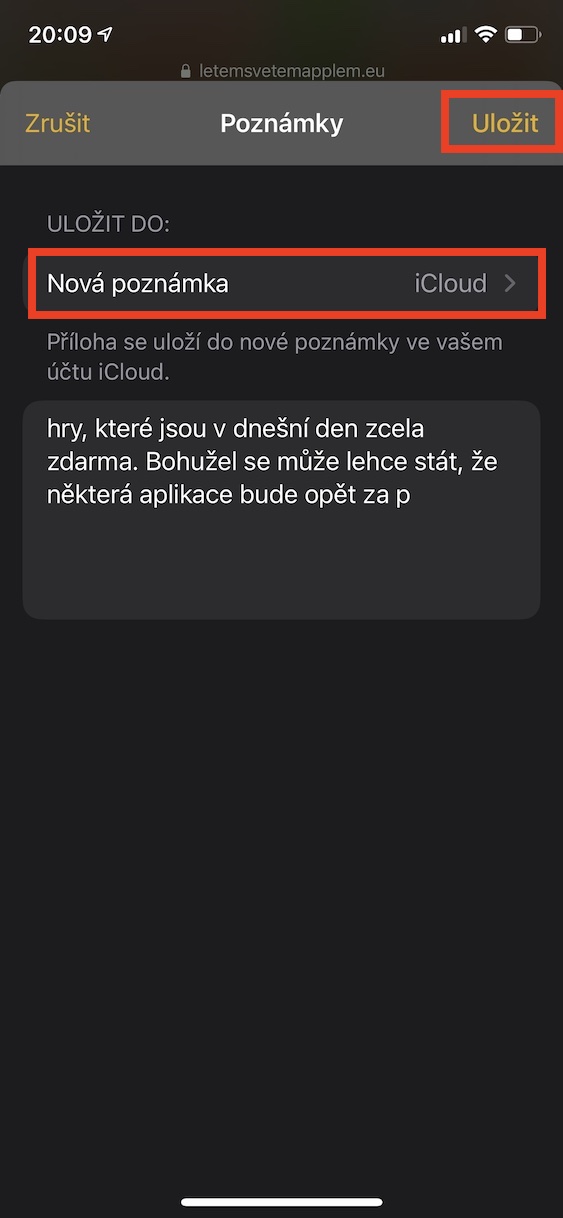 poznamky_5triku_2021_12
Enter the gallery
Share a notes folder
Most of you know that you can share individual notes among multiple users. One note can be managed by several individuals, which is definitely useful in certain situations. But did you know that you can also share entire notes folders? This eliminates the need to share multiple notes one at a time. To share a folder with notes, move to the folder overview in Notes (Folders button in the upper left). Then move to a specific folder and click the three dots icon in the upper right. A menu will open, where you just click on Share folder. Then fill in the necessary details and you're done.
Photo gallery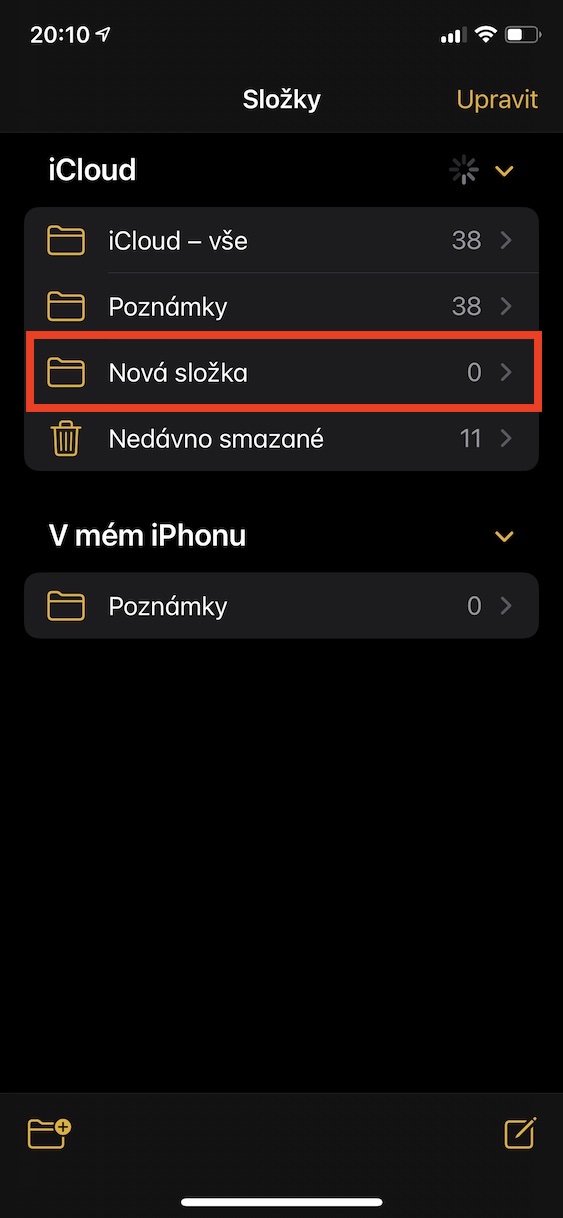 poznamky_5triku_2021_13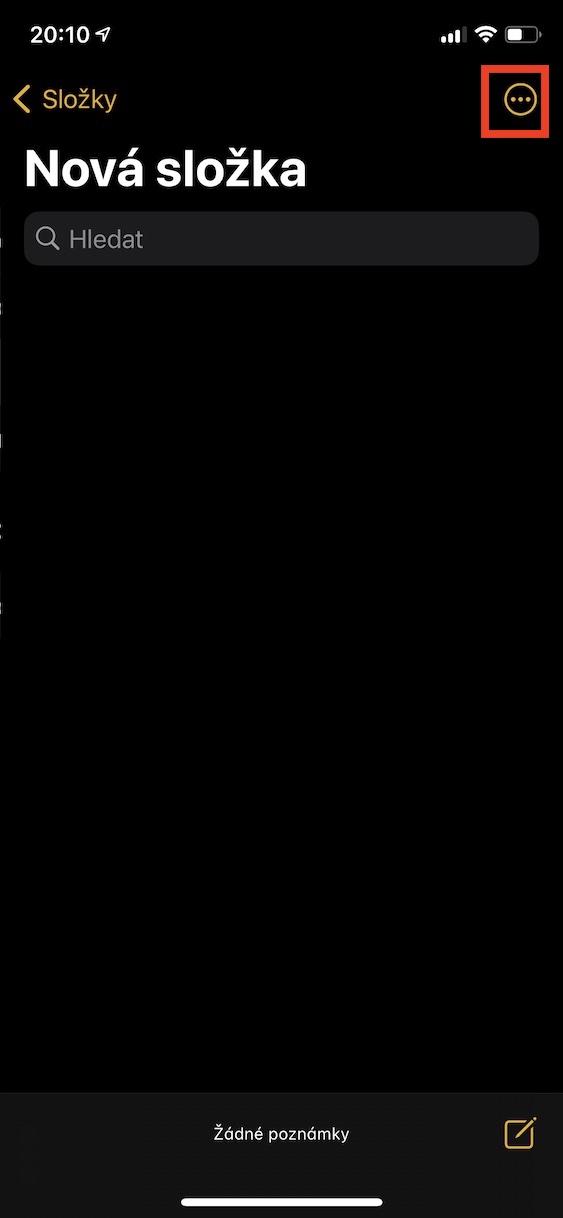 poznamky_5triku_2021_14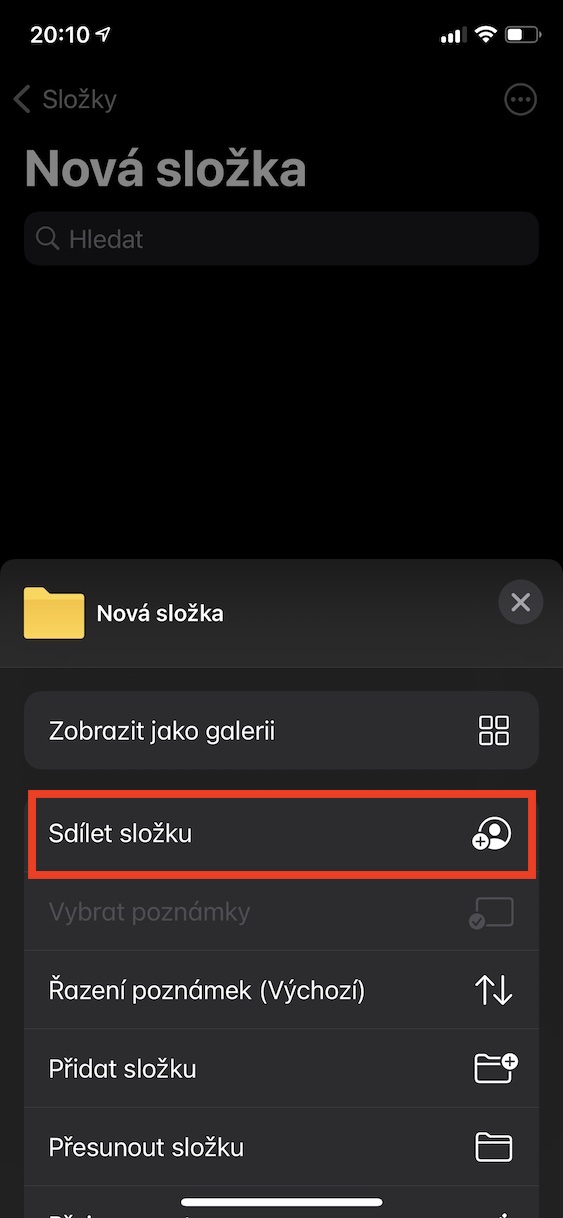 poznamky_5triku_2021_15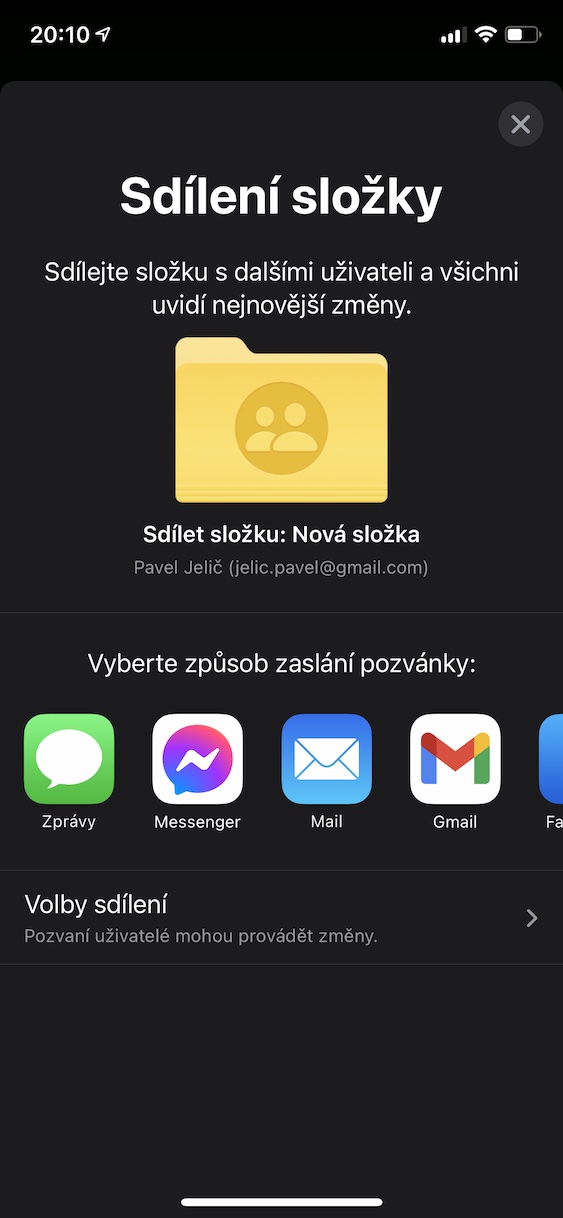 poznamky_5triku_2021_16
Enter the gallery