PDFelement 8 Review: The new version of the great PDF editor is finally here
If you want to send a document nowadays, you can use several different formats. Proponents of Microsoft Office will reach for the classic .docx format, and users of the iWork package can then use .pages. In any case, the problem is that if you save some content in these formats and send the files to someone else, you may see a different view than yours. It is precisely in this situation that the PDF format is suitable, in which you can share absolutely everything, in its unaltered form. So whether you decide to share text, an image, or anything else, PDF will come in handy.
You might be interested in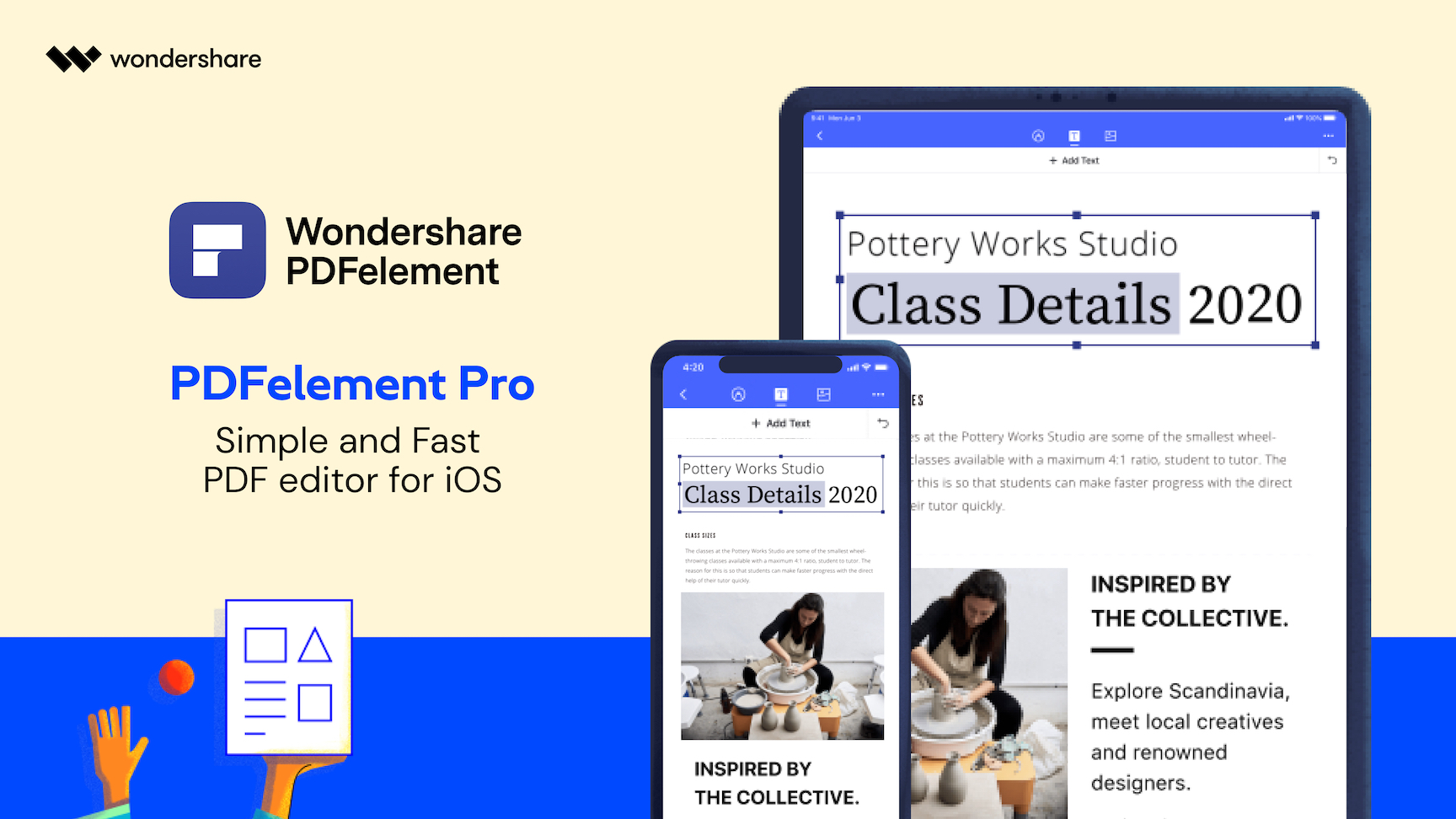 Review of PDFelement Pro: The best apple document viewer is coming

Review
Vratislav Holub 2. 12. 2020 1
PDFelement 8 is coming!
You can easily open PDF files on your Mac from the native Preview application. But what we lie about, this application does not know much. Of course, he can make classic adjustments, but this is not a completely professional solution. Of course, you can use third-party applications to edit PDF documents. One of the best applications available is PDFelement, which also recently received a major update called PDFelement 8. This latest version comes with countless improvements and new features that are definitely worth it. If you want to know more about this application, be sure to continue reading. New features make working with PDF even easier and more productive.
Quick and easy editing of documents
As I mentioned above, PDFelement is mainly used to edit PDF files. With the advent of the eighth version, users have finally seen the ability to make adjustments faster than ever before. You can use a simple switch between editing and reading the document – just press a single button. This means you can edit anything within the PDF document, and then immediately switch to viewer mode to know what the document will look like. The good news is that you can also use this new feature with PDF documents that contain text in an image. PDFelement 8 can use the OCR function to recognize this text and convert it into an editable form as if it were a classic PDF. OCR supports more than twenty different languages, so you can be sure it recognizes your text as well.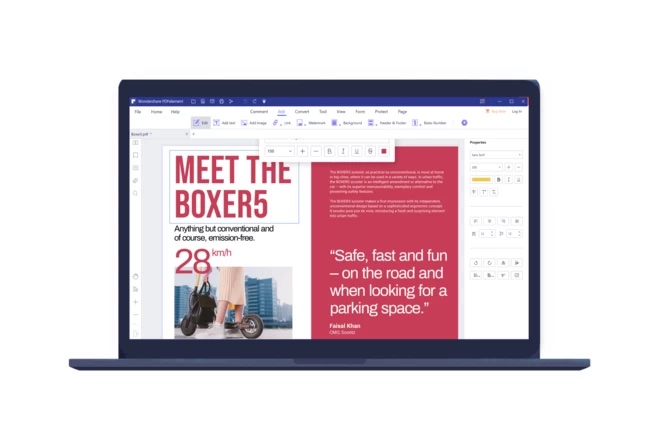 Source: Wondershare PDFelement 8
Improved user interface
The user interface has also undergone other changes. If you had the honor and have used an older version of PDFelement before, you will know the differences at a glance. The changes took place in the upper toolbar and also, for example, on the home screen. Overall, I can say that PDFelement 8 does not look complicated and "difficult" at all now – it was helped by the exchange of icons for simpler ones. So if a new user gets into PDFelement, the first feeling will definitely be much better for him. The layout of the application is very minimalist, so users do not have to search for the icon or the name itself to select a specific function. In addition, you will remember the layout very quickly, which is another big plus. The interface for selecting documents has also undergone pleasant changes. For example, it can now show where a document came from or when it was last opened and edited. In addition, you can also pin individual documents so that you do not have to search for them again in the future.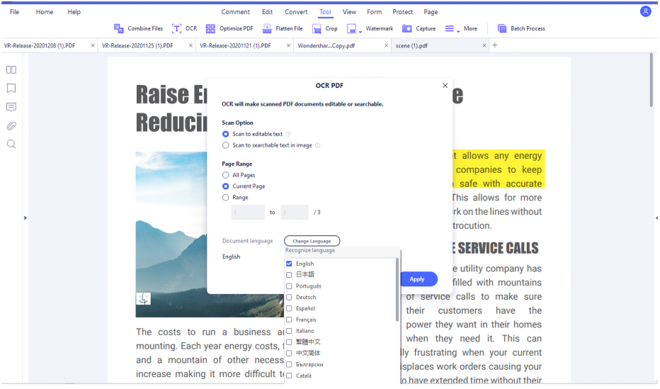 Source: Wondershare PDFelement 8
Grab and release is a great helper
At first glance, the user interface itself may resemble the interface of some popular text editors. This is definitely no coincidence, as PDFelement really uses a similar interface. This is a proven feature and why, of course, something should work that works perfectly and with which users are satisfied. Within PDFelement 8, you can also use the grab and drop function. This feature works quite simply by selecting a text or image, for example, and then dragging it to a new location. So you don't have to perform various keyboard shortcuts on the keyboard unnecessarily, which lengthens the whole process. As I mentioned in the introduction, with the new version of PDFelement you will become much more productive, mainly due to simplification.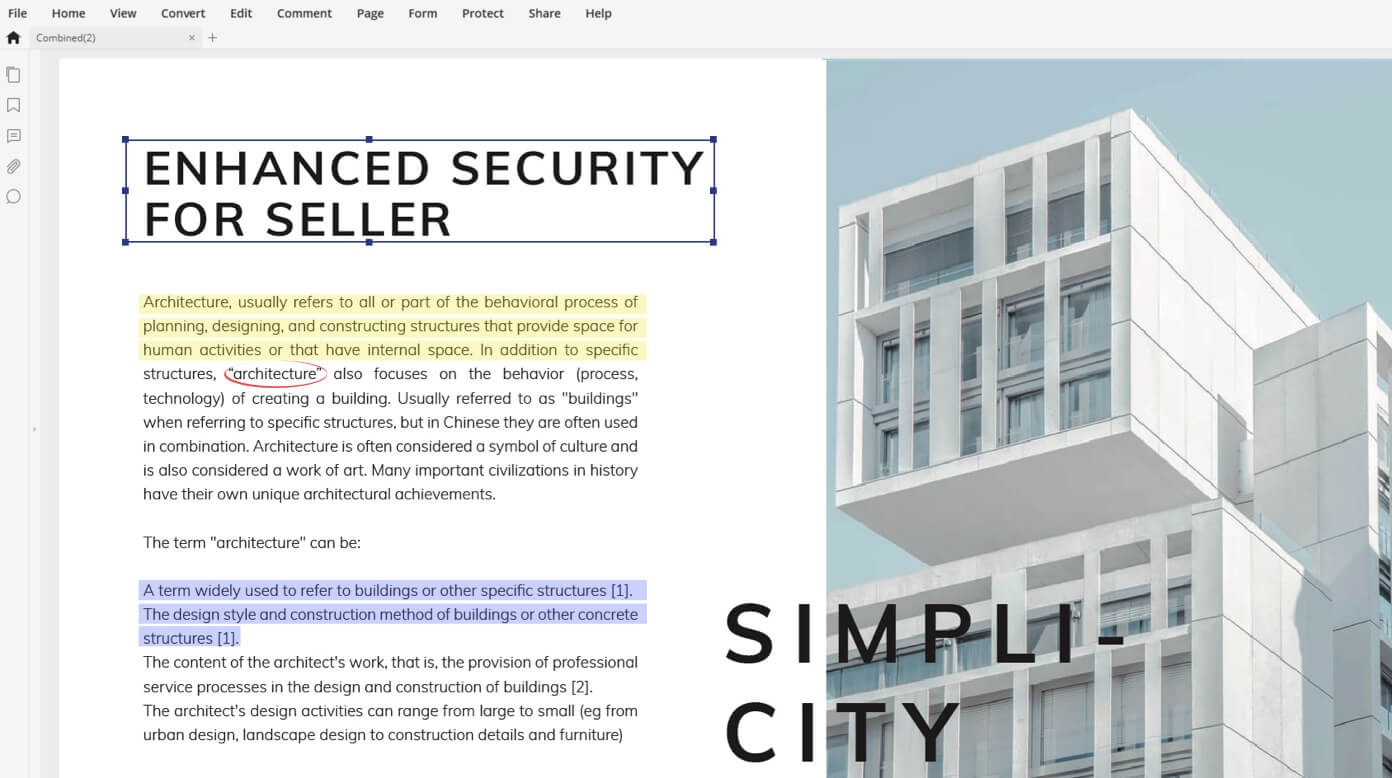 Source: Wondershare PDFelement 8
The toolbar will increase productivity
Simplification has also taken place in the already mentioned toolbar. Even in this case, PDFelement 8 was inspired by other world programs. Specifically, it uses a toolbar that gradually expands depending on which tool you are using. This creates more order again and you don't have unnecessarily open tools that you don't use right now and that you don't need right now. You simply have everything at hand, and if you switch to another tool, you have other tools related to it immediately. Those you can't use will be hidden automatically. Thanks to these changes, you are able to work much faster, as you do not have to look for tools among others unnecessarily.

Source: Wondershare PDFelement 8
Adding comments and various notes
Another great feature is the ability to add comments. If you've ever created a comment in another program, you've probably done so by mistake and found out immediately how to remove it. But the truth is that in PDFelement 8 it is exactly the opposite. Adding comments is very simple here, and you will quickly like the comments themselves. They are not an annoying part at all, and you can often use them to make certain notes that may remind you of something, for example. In the same way, comments are useful if someone sends you a PDF document for review and you want to make some comments about further editing. So you will really fall in love with the comments.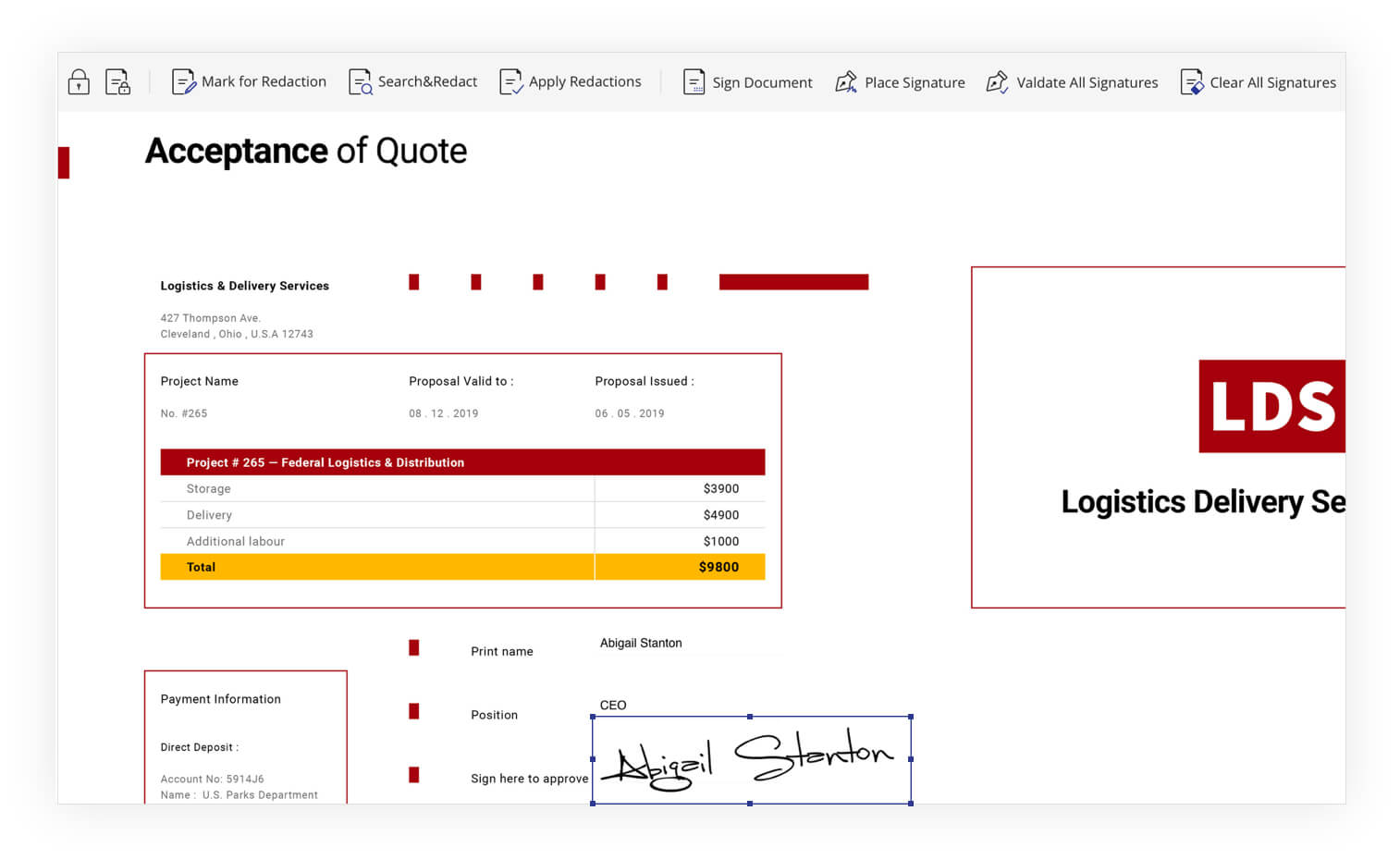 Source: Wondershare PDFelement 8
Home screen as the center of everything
You will also love the home screen. After launching PDFelement 8, clearly arranged documents will appear on the home screen. These documents are arranged here according to how you set yourself – for example, the number of openings. Thanks to this, you can immediately return to work the next day where you left off. The home screen serves as a signpost between the individual files. You can move to it from any open document at any time and open what you need. You can then easily move between open documents using the panel below the toolbar, similar to web browsers.
Wondershare Document Cloud or you will never lose your documents again
If you are a computer user, you know that you should back up all your data. There are countless different services that you can use for backup. The good news is that PDFelement 8 comes with a similar service for backing up PDF documents, so you'll never have to worry about losing your PDF documents again. Nowadays, of course, disks and computers in general are very reliable, but you never know when someone will steal your device, when it will fail, or when a natural disaster will come and you will lose all your data. In this case, your back covers a solution called Wondershare Document Cloud, thanks to which all your data is stored on encrypted and secure servers. Thanks to this, you can get to them from anywhere with an internet connection.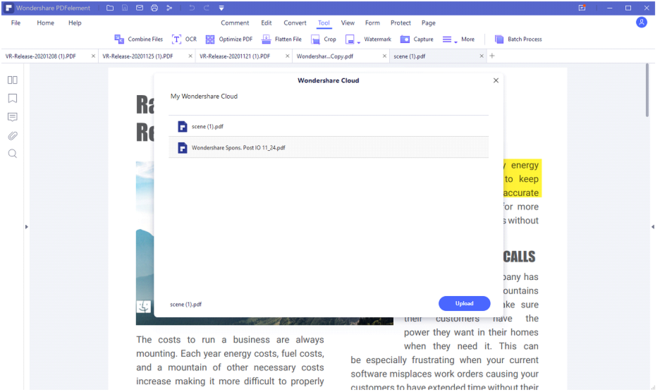 Source: Wondershare PDFelement 8
1 GB storage completely free!
If you would like to try Wondershare Document Cloud, you can. Completely free of charge, PDFelement 8 will offer you 1 GB of storage in the mentioned cloud service free of charge. Of course, if you like the service, you can subscribe to more space, up to 100 GB. For me personally, I think that 100 GB, purely for documents, must be enough for most of us. The world is divided into two groups – in the first group you will find users who back up regularly, and in the second group those individuals who have not yet lost their data and cough up the backup. Gradually, individuals from the second group move to the first one due to data loss – but in this case it is too late. Don't delay unnecessarily and don't wait for your computer to fail and lose all your documents. Back up.
More great features and much more
Photo gallery

pdfelement8_2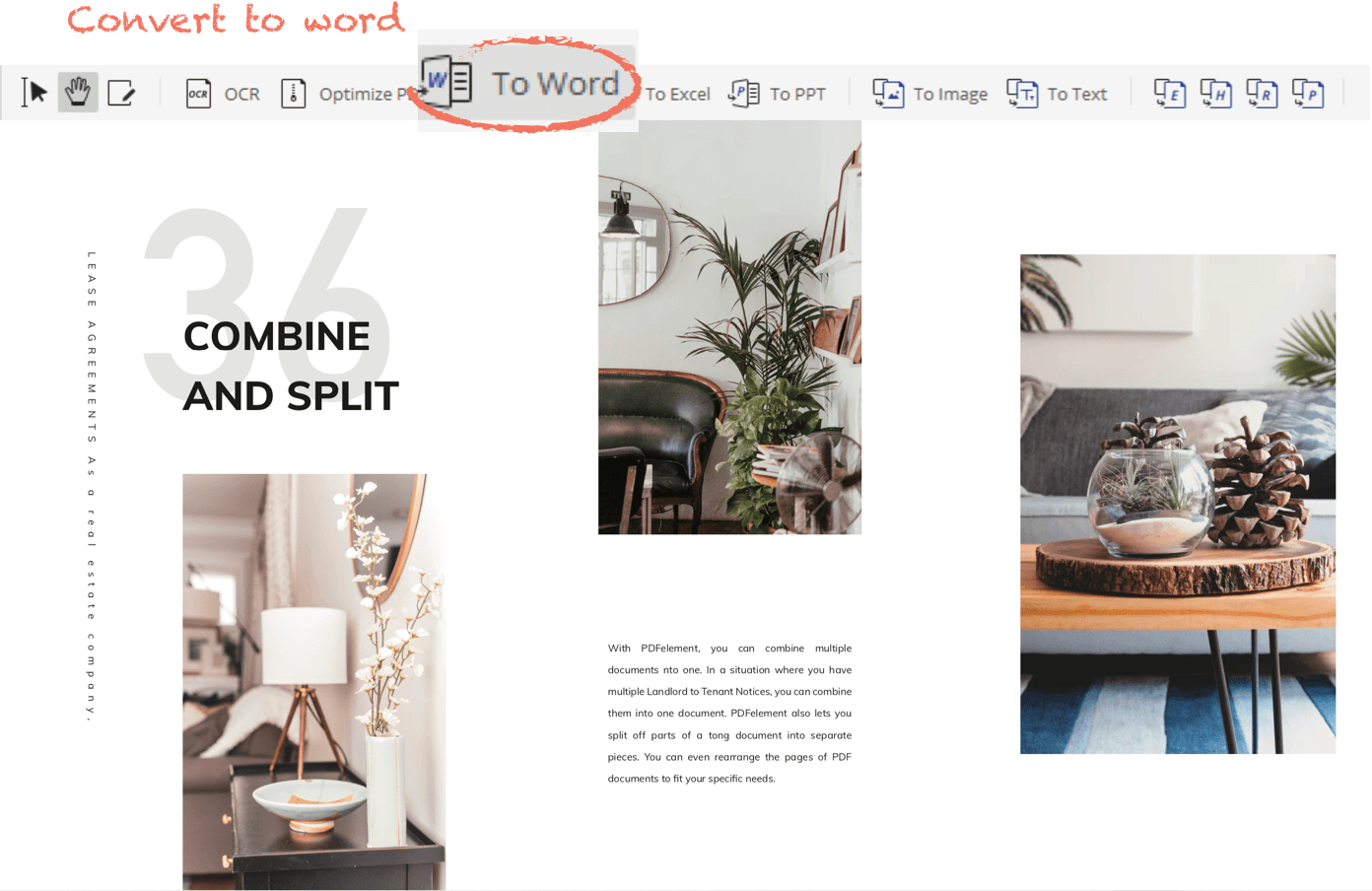 pdfelement8_6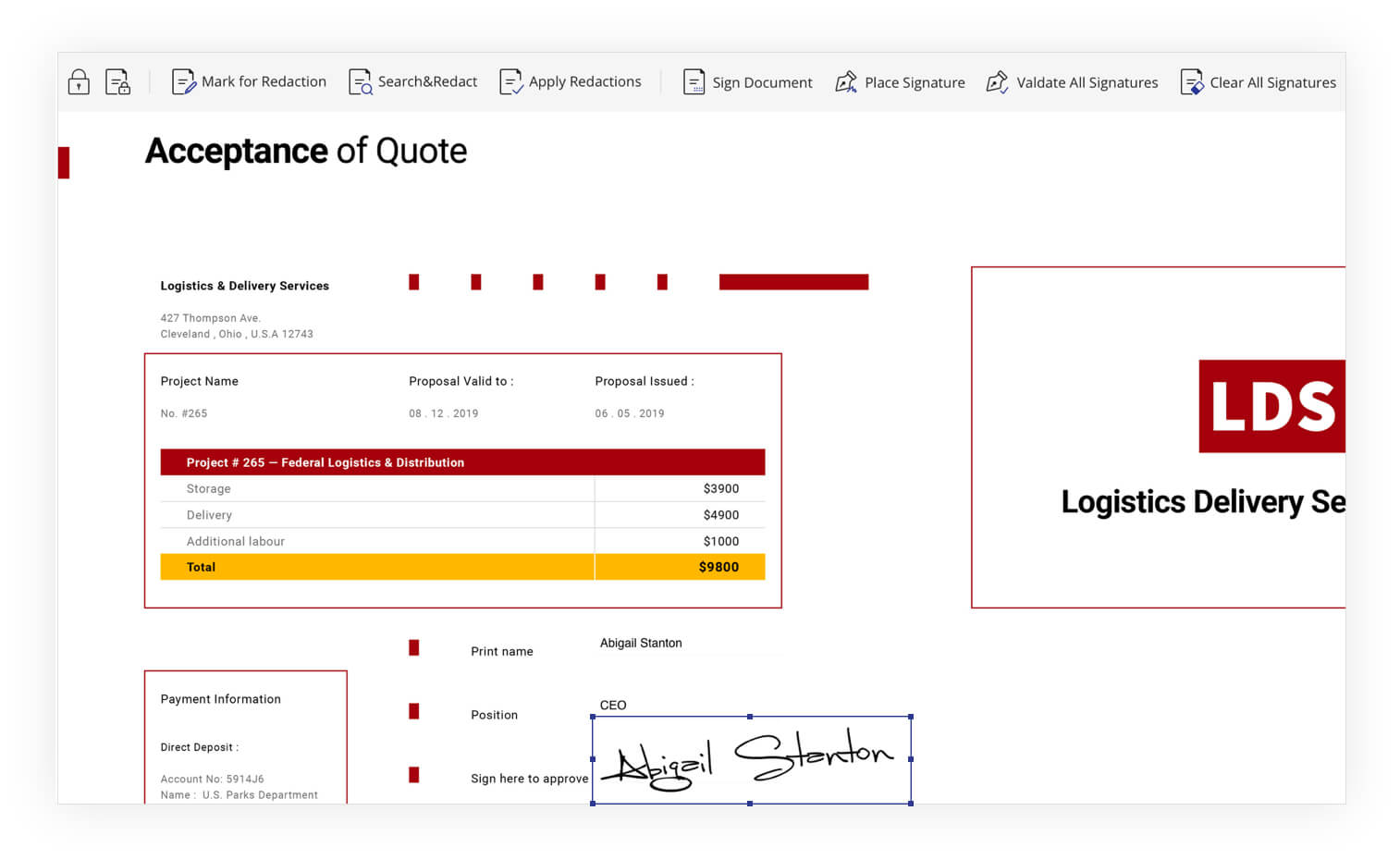 pdfelement8_7
Enter the gallery
In addition, PDFelement offers other key features. We can mention, for example, the one that allows you to create electronic signatures. This is especially suitable for individuals who have a business. You can also request electronic signatures from other users – send them an encrypted link that redirects them to a document and they can sign. Within the Wondershare Document Cloud, you can then see who has already signed the document and who is still waiting. This is a great feature that you would really only look for in vain with competing programs. Of course, PDFelement 8 includes countless other features, such as easy conversion from and to PDF. The new update also comes with performance improvements and the application is now much faster and more enjoyable. You are now able to run PDFelement 8 300% faster than the older version, and opening huge PDF files has been reduced to half a second. You can also use the already mentioned OCR functions for text recognition and much more.
You can download PDFelement 8 here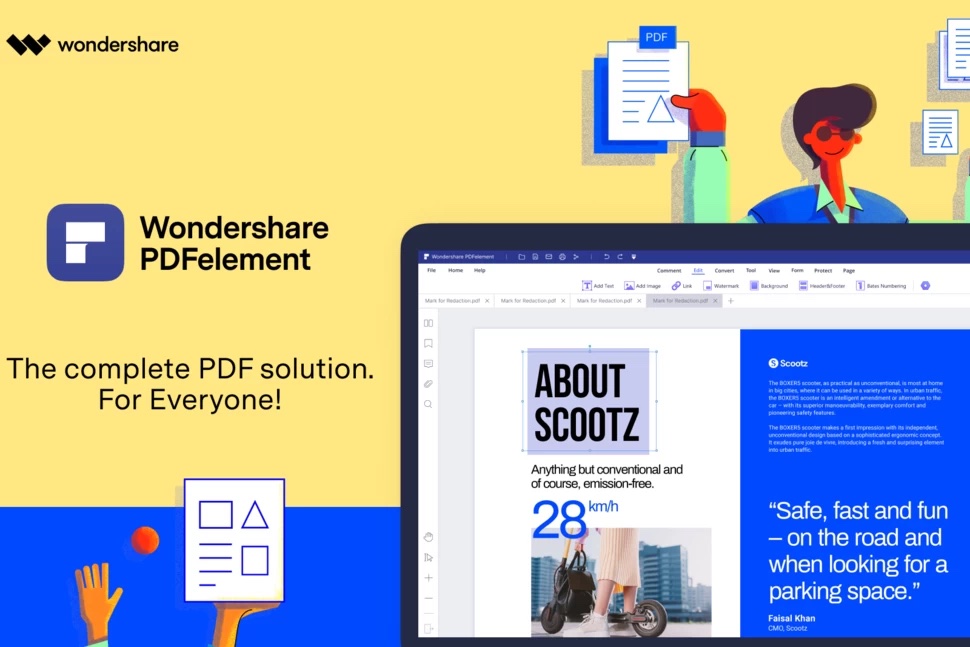 Source: Wondershare PDFelement 8