Play the legendary Prince of Persia on your Apple Watch
The legendary game Prince of Persia on the Apple Watch is nothing impossible. All you have to do is watch the website https://princejs.com/ on your watch. Needless to say, the controls are quite groundbreaking. By touching each part of the screen, you determine the direction of the main character's movement. To jump forward, you need to reach the top corner of the board. It's not very comfortable, as you cover the view with your finger. In any case, having this game on your watch is a breeze. So how do you run it?
First, you need to send a link to the webpage you want to open in a conversation in Messaging.
For example, if you want to open this game, you need to copy the URL https://princejs.com/ on your iPhone in a browser.
Then I sent another person a message with two letters and a URL link. When I was just sending the page, I didn't see it on my watch and I was prompted to read the message on my iPhone.
Now you need to press the digital crown on your Apple Watch.
Then open the Messages application from the application menu.
Navigate to the conversation to which you sent the message with the URL above.
Then all you have to do is click on the Apple Watch link.
Click to see a webpage that you can start browsing right away.
Photo gallery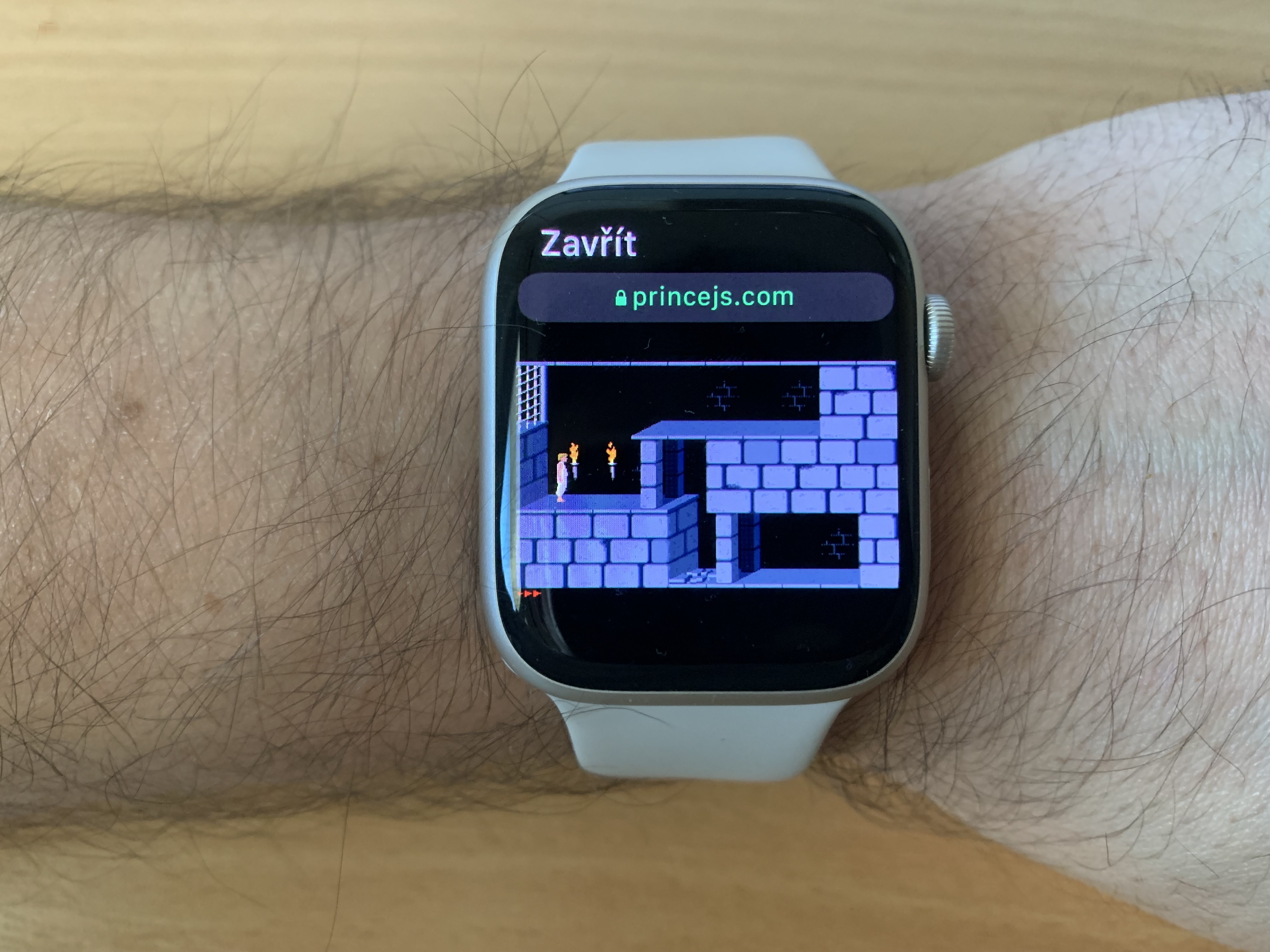 Prince-1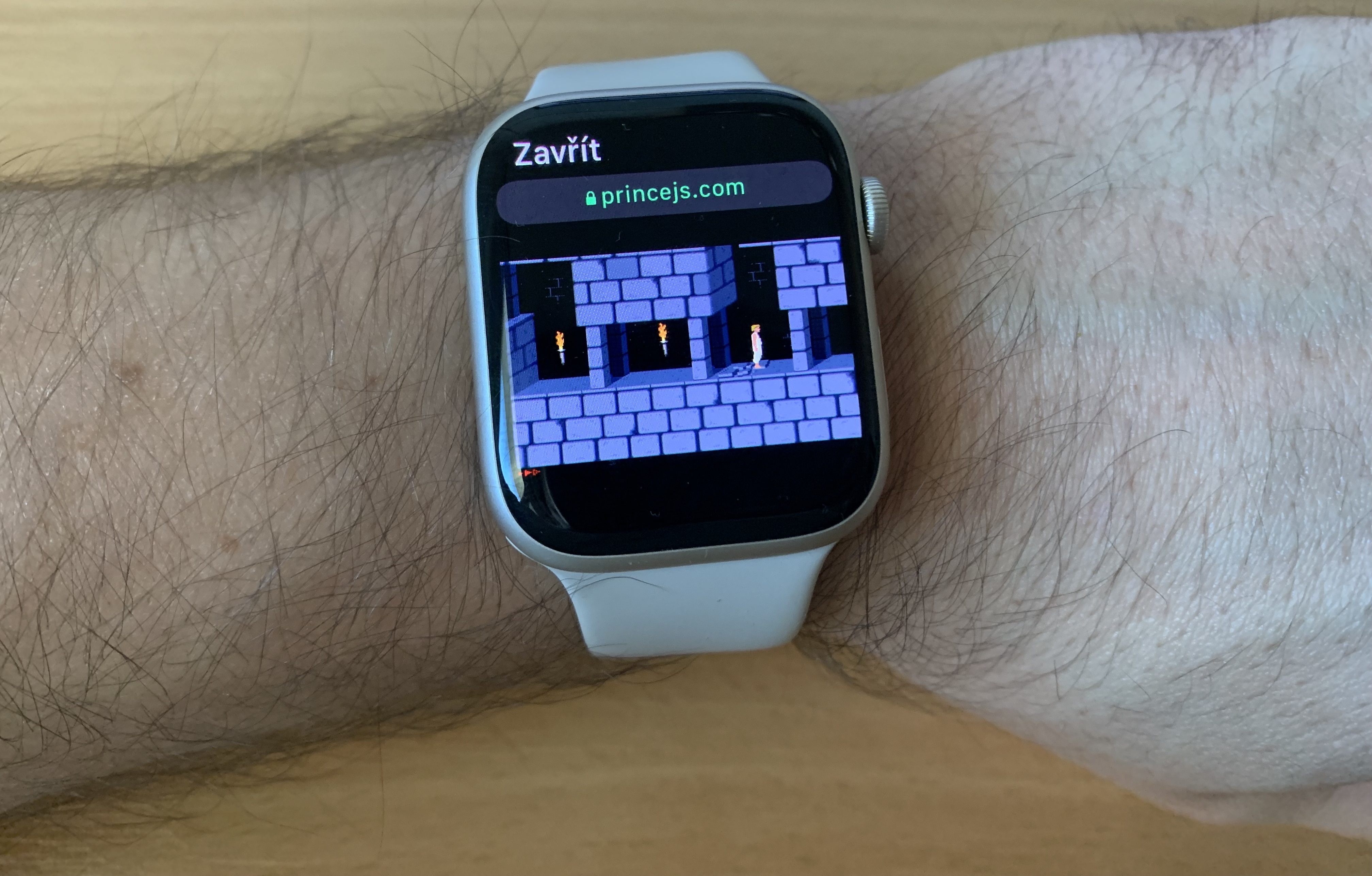 Prince-3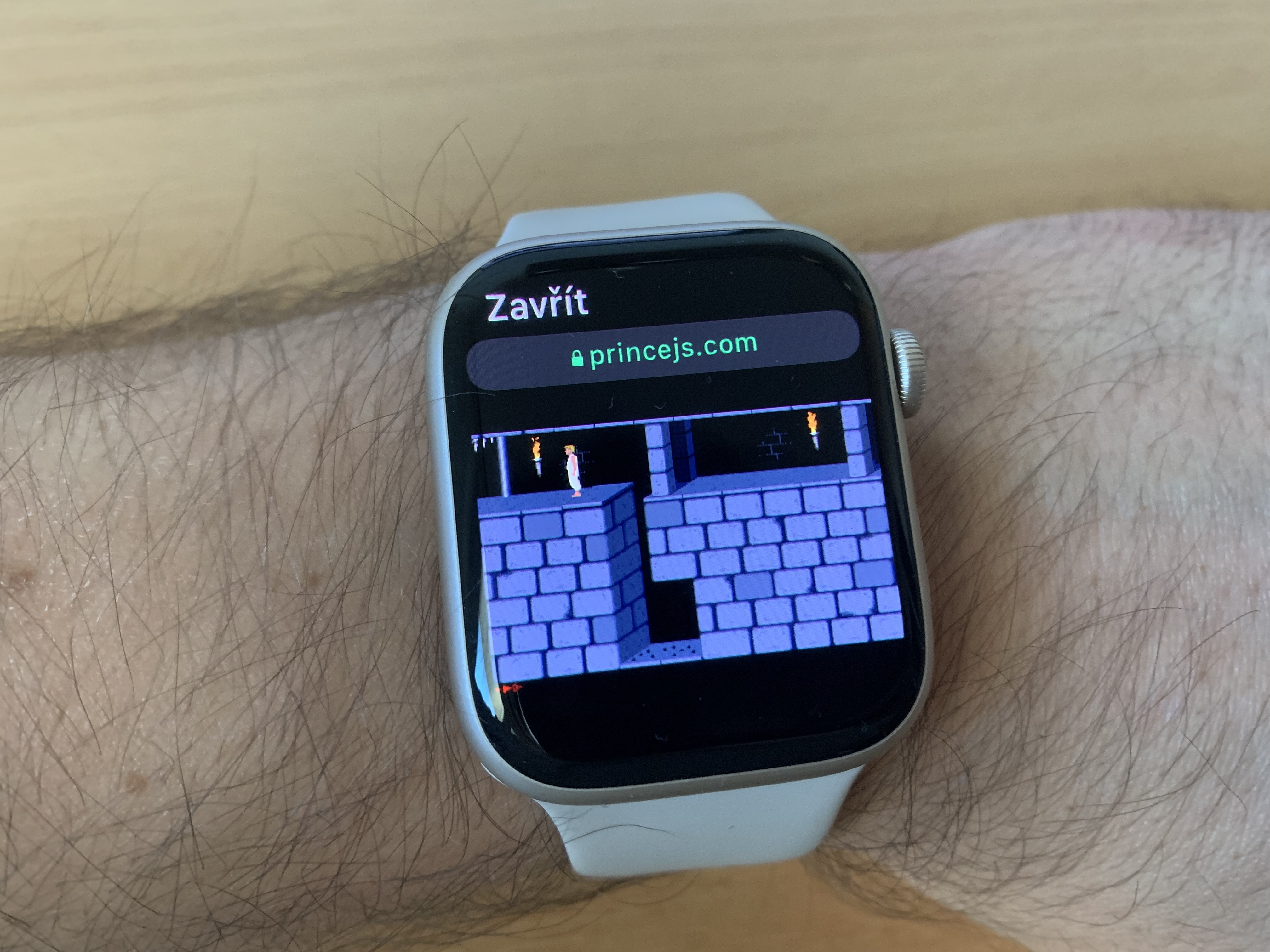 Prince-4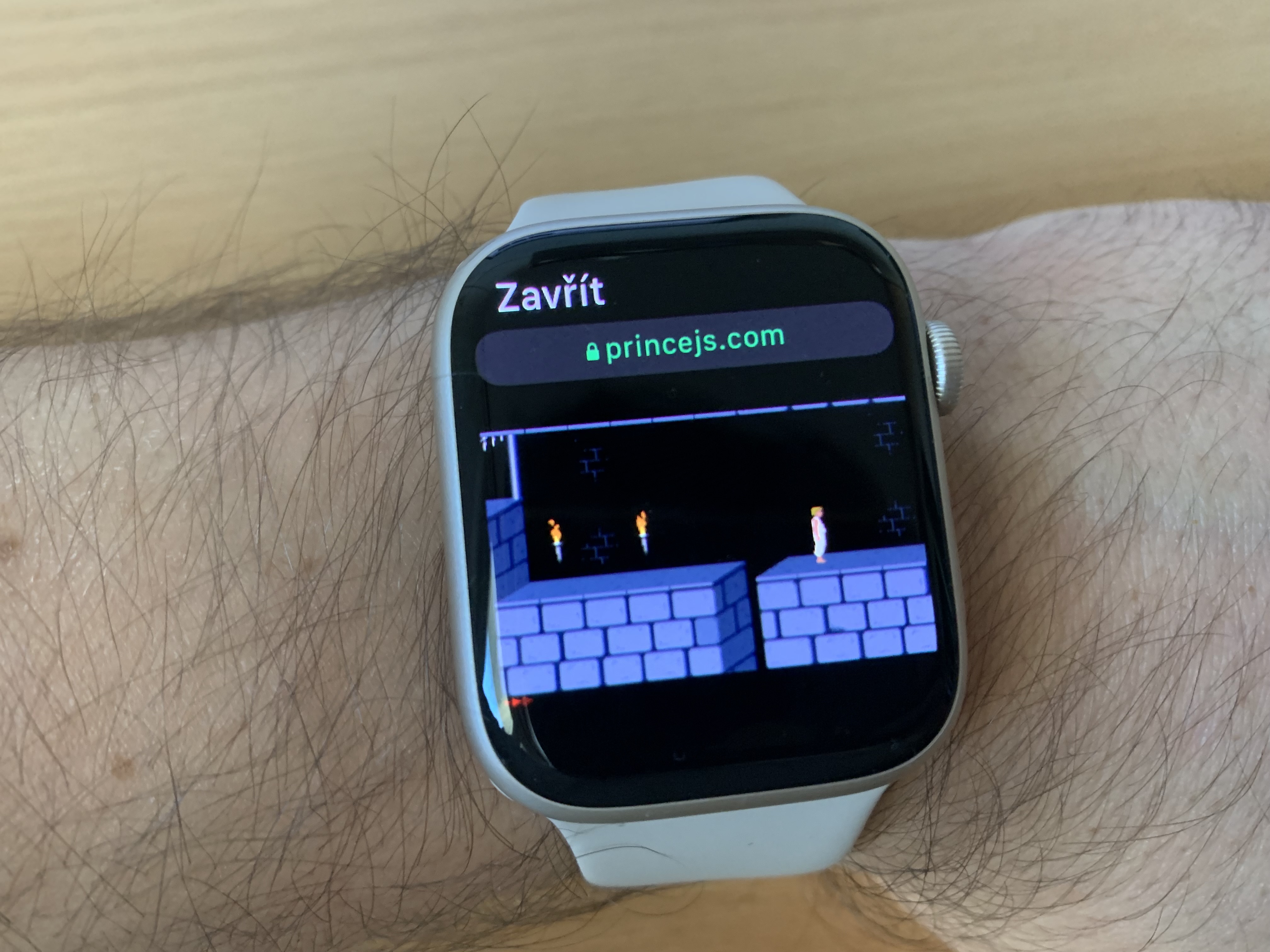 Prince-5
Enter the gallery