Premium glass for iPhone – indomitable protection that you won't even notice
Press release: You don't have to suffer from arachnophobia to make your smile stiffen when you look at the spider. For most apple-makers, a spider on display is a worse image than a tarantula behind its neck. The problem is that when you use any phone intensively, you simply cannot avoid occasional falls. Twenty years ago, you could have dropped your phone from the first floor onto the sidewalk, and it probably wouldn't have happened much, but it's different with modern phones.
Large and expensive displays are technologically completely different from their mobile antiquity predecessors. However, they have a major disadvantage: almost no resistance to damage. Cracks on the display usually seldom affect the operation of the phone, but they significantly spoil the enjoyment and impression of its use. With the iPhone, this applies about a hundred times, because it is not one of the cheapest devices and also serves as a complement to your image.
The only solution is to buy a protective glass that catches bumps and falls instead of an expensive display. But glass is not like glass. The premium phone that the iPhone is deserves premium protective glass. And it's not just cheap advertising, there are several relevant reasons not to save unnecessarily and to pull those few hundred extras out of your pocket for quality glass. It pays off many times over with a high level of protection and comfort of use.
3D Tempered Glass for iPhone SE 2020 PREMIUM
Of course, this glass offers full compatibility with the above iPhone model. We take cut-outs for the home button, headphones and more for granted. Here, all cutouts are placed with absolute precision, which does not affect the sensitivity of the buttons or the fingerprint reader. However, you will find the fundamental difference compared to cheaper glass at a glance. Tempered 3D glass is incredibly thin. At a thickness of 0.3 mm, it resembles a rather thin film, which, even with these parameters, provides a maximum degree of resistance of 9H.
The glass is almost unnoticed on the display and does not change your feeling of using the phone. Thanks to the negligible weight, you practically have no chance to know the difference in weight before and after gluing. No more tidy displays. You will never protect the touch screen from getting dirty. In the fight against a torn display, you basically have only two options – to constantly wash your hands, which is not so healthy, or to constantly clean the display.
3D Tempered glass for iPhone SE 2020 PREMIUM has a very durable oleophobic layer for these cases. This special treatment of the glass surface repels oils and therefore also grease in the form of human sweat. Your phone's display will last longer without smudges and, most importantly, it will be much easier to clean.
Photo gallery
3D tempered glass for iPhone SE 2020 – 5
3D tempered glass for iPhone SE 2020 – 6
3D tempered glass for iPhone SE 2020 – 7
Enter the gallery
Have the glass glued by an expert
Quality glass is one thing, but its application is another. Sometimes you do everything honestly and the bubbles remain under the glass anyway or it doesn't fit perfectly. In the case of the iPhone, you may not be able to. There is a problem called the "halo effect". Certain types of glass simply cannot be glued on some iPhone models. Respectively, you can, but you will be left with unsightly stripes along the edges.
Apple was initially surprised by this problem and is practically unavoidable for many glasses. You can try as you wish, but the regions will not hold. Again, there is only one solution – to buy premium glass, which does not guarantee this disease, which is the case with this 3D glass. If you want to be 100% sure that you will not have to stare at the display forever through bubbles or peeled edges, then visit the Prague store of the e-shop tvrzenysklo.cz.
You can buy premium glasses for all iPhone models here in a few minutes and at the same time kill two flies with one blow – they will advise you on the purchase of a suitable type of protection for your phone model and immediately stick it on your display for FREE and professionally.
3D tempered glass for iPhone SE 2020 PREMIUM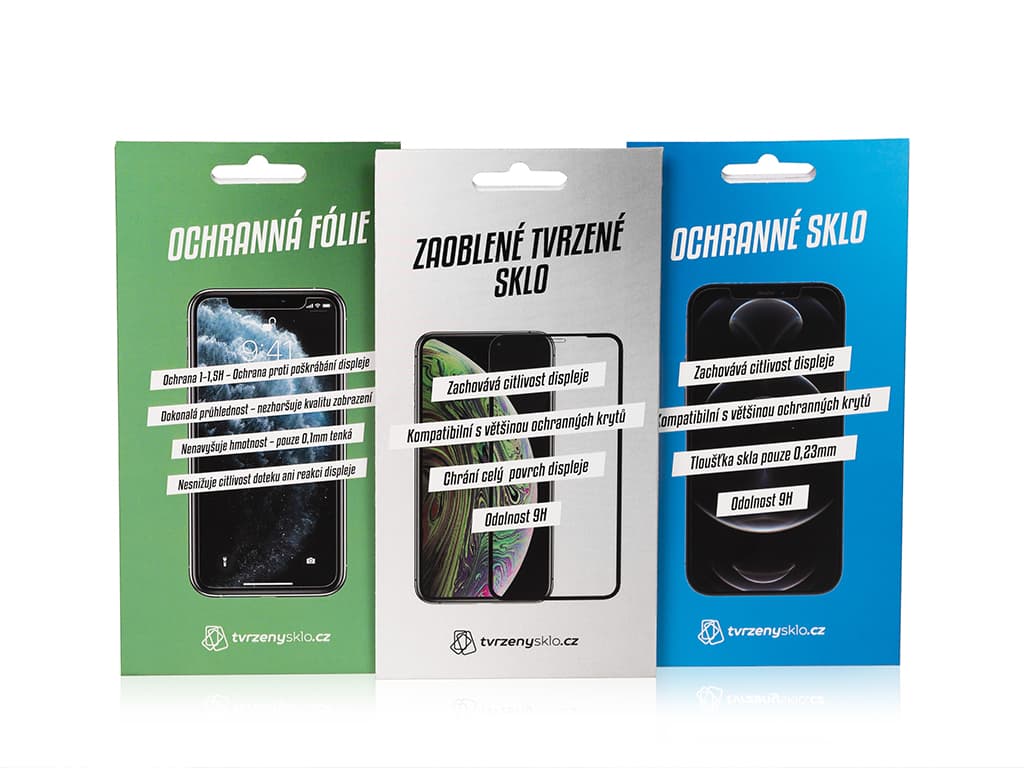 Source: Edited by Flying the World with Apple