Editor choice
Reolink Lumus review: Spotlight camera light up the night
On Jan 3, 2020, the famous security camera brand Reolink announced its newest ip cameras Reolink Go PT, Reolink Lumus, and Reolink Argus 3. And they were first shown on CES 2020 during Jan 7-Jan 10, 2020. On March 19, Reolink finally released Reolink Lumus for a pre-sale. So is Reolink Lumus worth it? What's the actual experience with Reolink? Let's check out my Reolink Lumus review: Light up the night.
Appearance
The white body plus black front panel has been the design style of Reolink, making Reolink Lumus looks like a panda eye. The body is made of engineering plastic, which is very solid but lightweight. According to Reolink official website, Reolink Lumus can be used at -10℃~+55℃ and it has IP65 waterproof, so you don't have to worry about putting it in the extreme weather.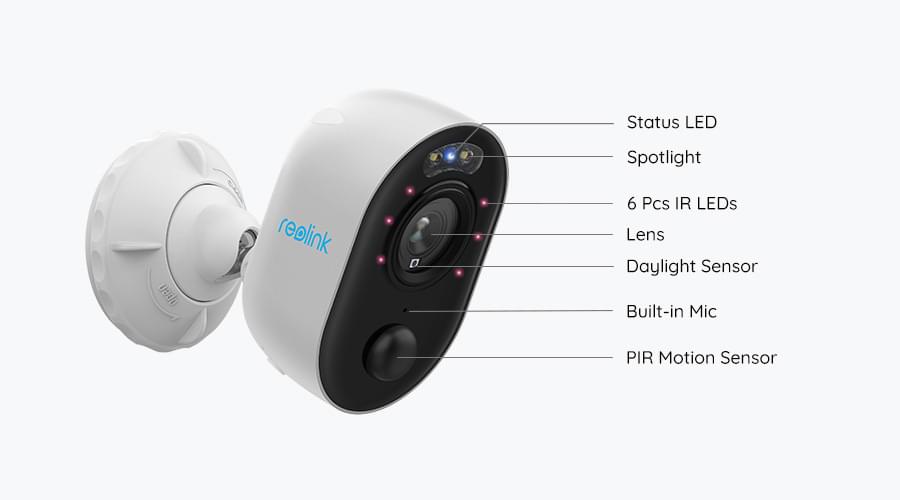 All the sensors of Reolink Lumus are located in the front panel. The CMOS sensor looks really big. Besides, due to the straight design of the front panel, spider web problems can be perfectly solved.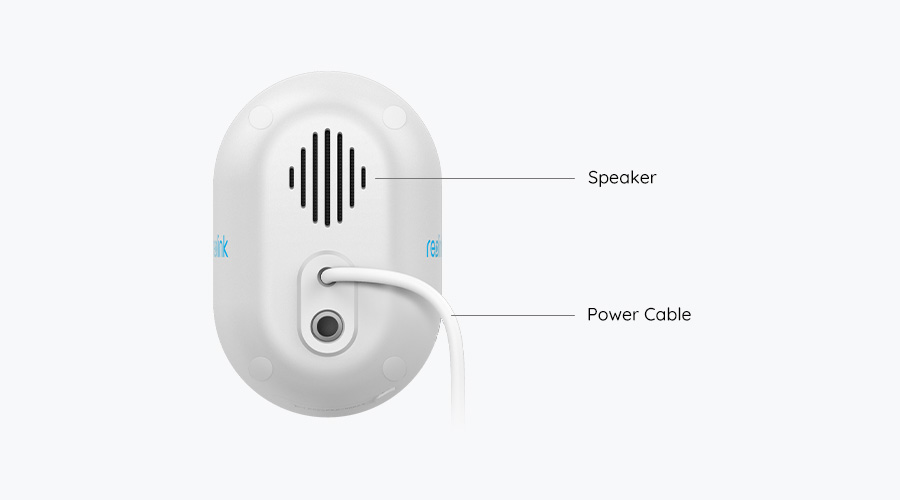 The speaker and power cable is on the back panel of Reolink Lumus.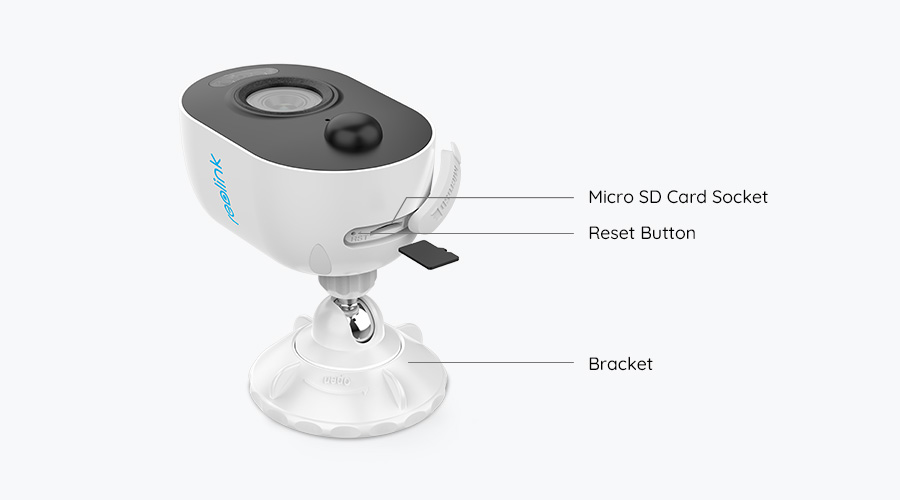 SD card slot and reset button are well protected by the waterproof cover.
Spotlight
The spotlight of Reolink Lumus is only 180lm. I was a little worried about the performance at first. We know in CES 2020, Reolink's competitor Arlo just released its newest super bright flood light product. But the floodlight is really too big and obvious. People will notice it at a remote distance and won't get frightened when the light is on.
The spotlight of Reolink Lumus is integrated into the front panel, which makes it hard to be noticed. So when someone is trying to get closer to your house, he is more likely to be frightened by the unexpected light. And in my actual test, 180lm has been bright enough to light up a 10m distance.
Software
Mobile App Client
Reolink Android App is really easy to use. To add a device to Reolink App, you just need to scan the QR code on the device. Or you can add by UID and password, which is also easy.
In the App, you can change the settings of the device. And if you put an SD card in Reolink Lumus, you can check the playbacks in the App. The playbacks are recorded in a clear timeline. You can easily find the clips you want to check just with your fingertips.
Desktop Client
In the desktop client, you can view the captures and playbacks with a bigger screen. And you can manage multiple channels in an easier way.
Adding a new device to the Reolink desktop client is also easy. The system will automatically detect the devices in the same network(LAN). If you want to add remote devices, you can enter IP/Domain or simply add by UID and password.
You may find the desktop client I am using is not the same as yours. Actually I am using a beta version. You can apply for it in Reolink official Facebook group.
Video samples of Reolink Lumus
Daylight video sample
In the daylight test, Reolink performed just as perfect as the bestseller Reolink Argus 2. The image is sharp and clear and the color is a little cold. It is said they are using the same chip from Sony. But it is still a pity Reolink doesn't use a 2K or 4K chip in Reolink Lumus.
Night vision video sample with the spotlight off/on
Thanks to the pre-motion detection technology provided by Reolink, we got this video clip in both spotlight off and on. Pre-motion detection technology can also improve the delay problem caused by the bad network connection.
When the spotlight is off, the video is in black/white. The image quality is still clear and sharp just as in daylight. When the spotlight is on, the magic happens. The image becomes colorful and the quality is even better than in daylight. What's more, the spotlight can be a good weapon to frighten those who are trying to break into your home. We all know crimes always avoid lights.
Motion Detection
This time, Reolink adopts PIR+motion detection(digital PIR) double MD technology to reduce false alerts. In the actual use, compared with Reolink Argus 2, the false alert rate has been decreased by around 90%, which is really amazing. I hope Reolink can apply this technology to all of its products in the roadmap.
The verdict
Reolink Lumus is a nice security camera with spotlight. It has a clear color night vision, so that you can view full color videos all the time to make sure the home security. The motion activated spotlight is powerful enough to frighten the intruders. Besides, Reolink Lumus also supports Alexa and Google Assistance in some countries. However, Reolink products including this Reolink Lumus don't support third-party smart home well. But it is still very recommended because it is really easy to use for home or business.
Reolink Lumus is a well-priced WiFi spotlight camera around $60
Features like high-quality images, precise motion detection and bright spotlight ensure the safety of our home and light up the night. It is a good alternative to Reolink Argus 2 if you do not mind the charging cable.
PROS
Good images
Precise motion detection
Good price
Bright and useful spotlight
Weatherproof
Support SD card
CONS
Not with a 2K/4K clip
Not wireless, still needs charging cable
Where to buy Reolink Lumus
Now Reolink Lumus is only available on Reolink official website. The price may differ for different country markets.
Reolink Lumus FAQ:
Will Reolink Lumus work with a Reolink nvr?
Yes, Reolink Lumus works with a Reolink NVR to achieve 24/7 recording.
Does Reolink Lumus work with iPad Pro?
Yes, just download Reolink iOS APP to your iPad and add Reolink Lumus to your APP.
How many frame rates per second is the recording?
The frame rate is 2-15 FPS on the official page. Under actual use Reolink Lumus supports upto 20 FPS.