Review of the Epico 18W PD car charger: Fast charging of the iPhone even in the car
In today's review, we will look at another interesting car charger that could (not only) make your stay in the car more pleasant during autumn travel. We are specifically talking about the Epico 18W PD car charger, which landed in the newsroom a few weeks ago and which I have been testing in my car ever since. How did she impress me? You will find out in the following lines.
Technical Specifications
The Epico 18W PD charger does not have to be ashamed of its technical specifications at all. It is a classic car cigarette lighter charger, which offers a total of two sockets for charging electronics – specifically USB-A and USB-C. As for USB-A, the manufacturer states a maximum charge of 10 W, for USB-C we have Power Delivery and a decent 18 W. In other words, you can use USB-C your iPhone with fast charging support to charge the maximum possible speed. The total output power of the charger is therefore a solid 28 W.
Photo gallery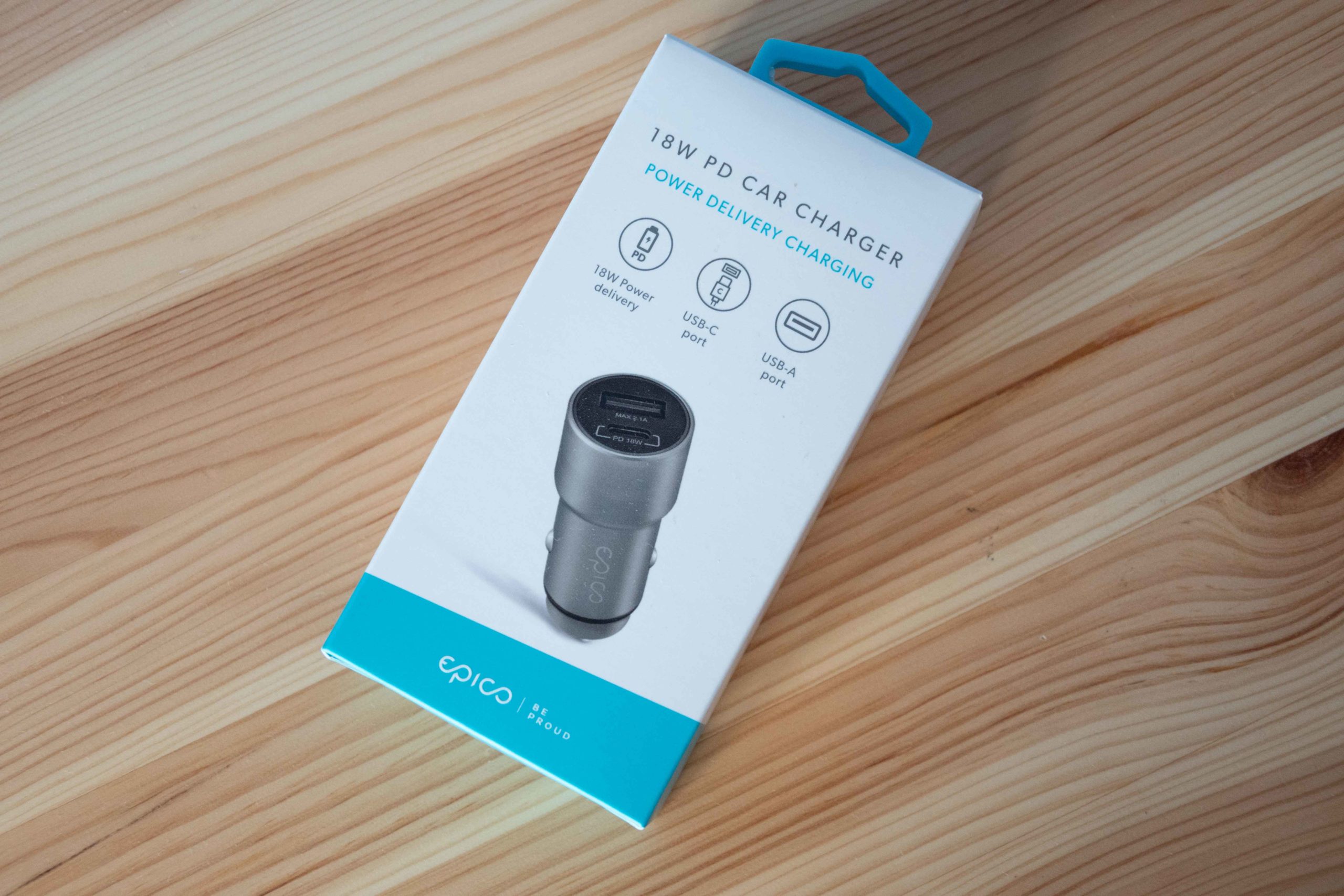 Epico 18W PD Car Charger 1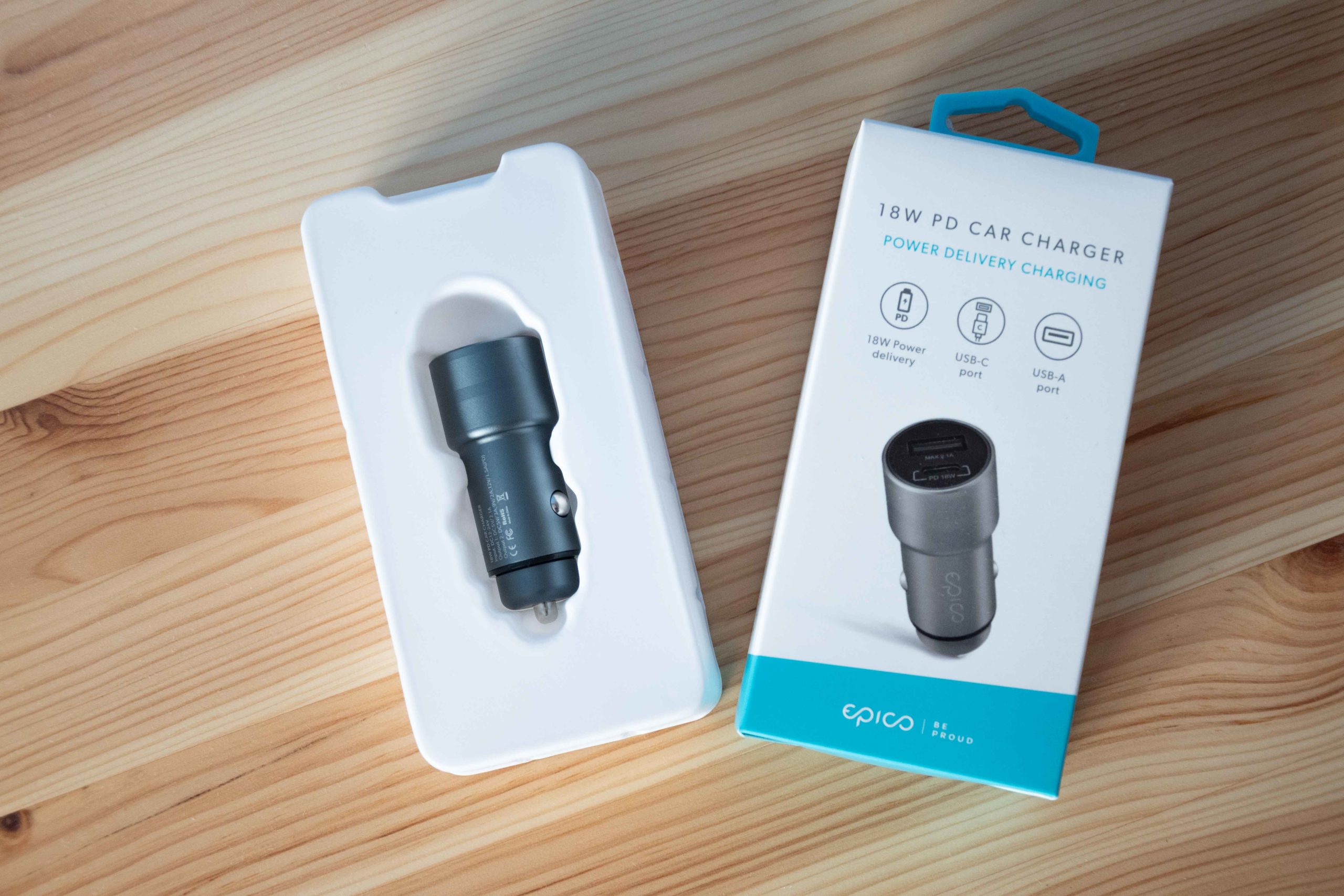 Epico 18W PD Car Charger 2
Enter the gallery
If you are interested in the dimensions, they are 24.5 mm x 57.5 mm at 27 grams. It is undoubtedly a charger that can be ranked among the smaller ones on the market. As for the production material, the charger is made of an alloy of aluminum and high-quality plastic, which is quite a standard combination for car chargers. The standard can also be talked about in the case of LED lighting around the entire perimeter of the inner plastic, which is nice especially now in the fall, when darkness comes soon.
Processing and design
Photo gallery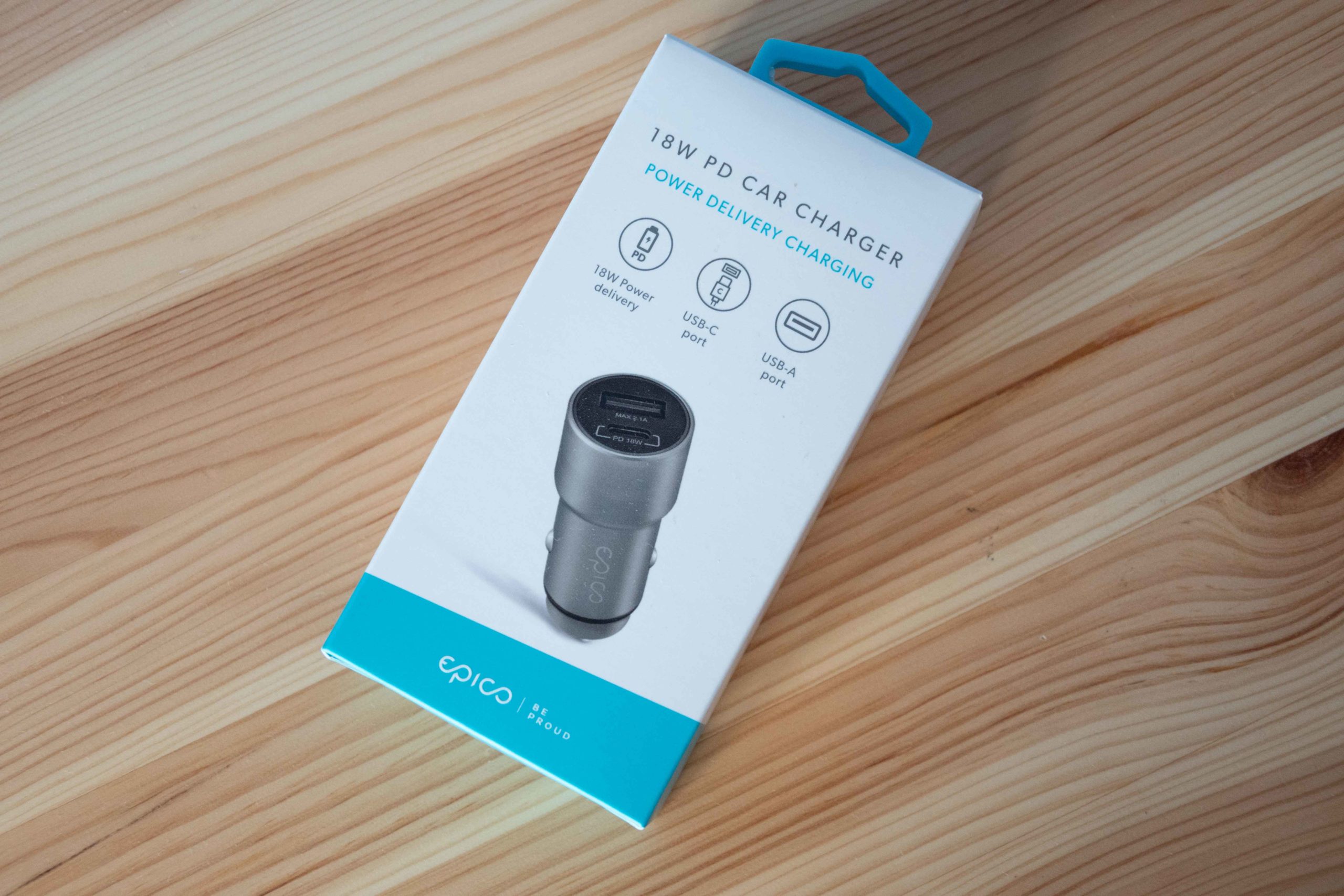 Epico 18W PD Car Charger 1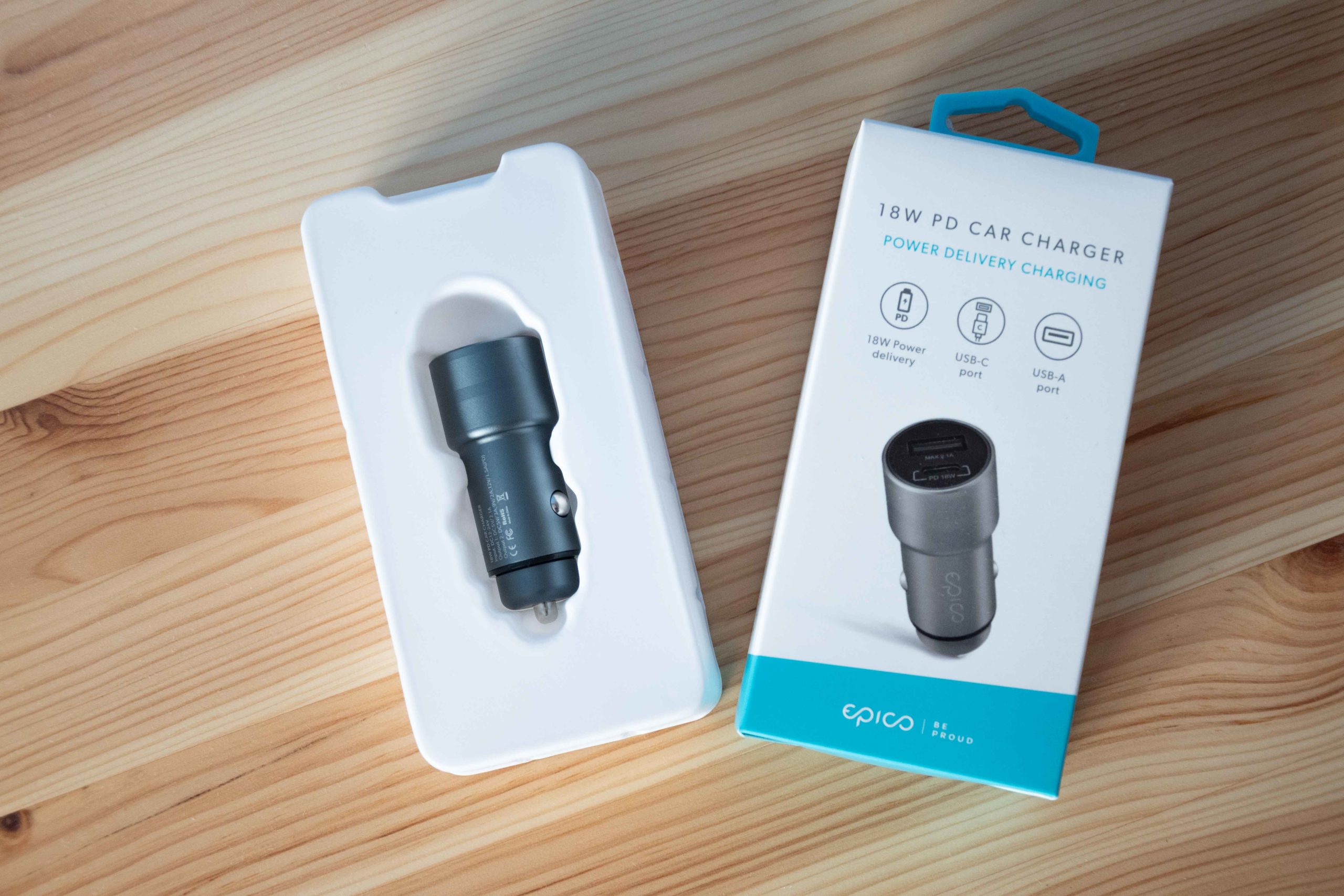 Epico 18W PD Car Charger 2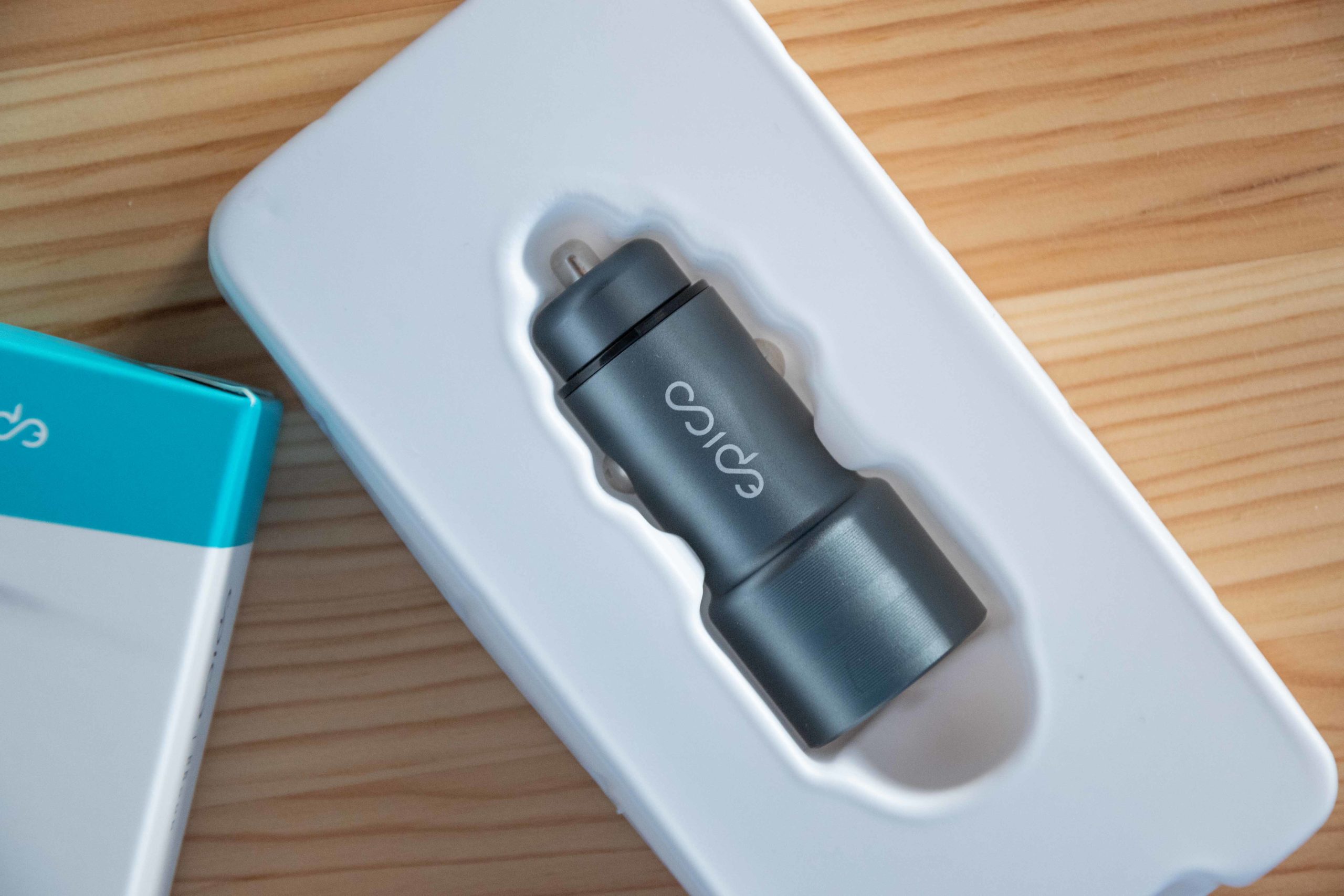 Epico 18W PD Car Charger 3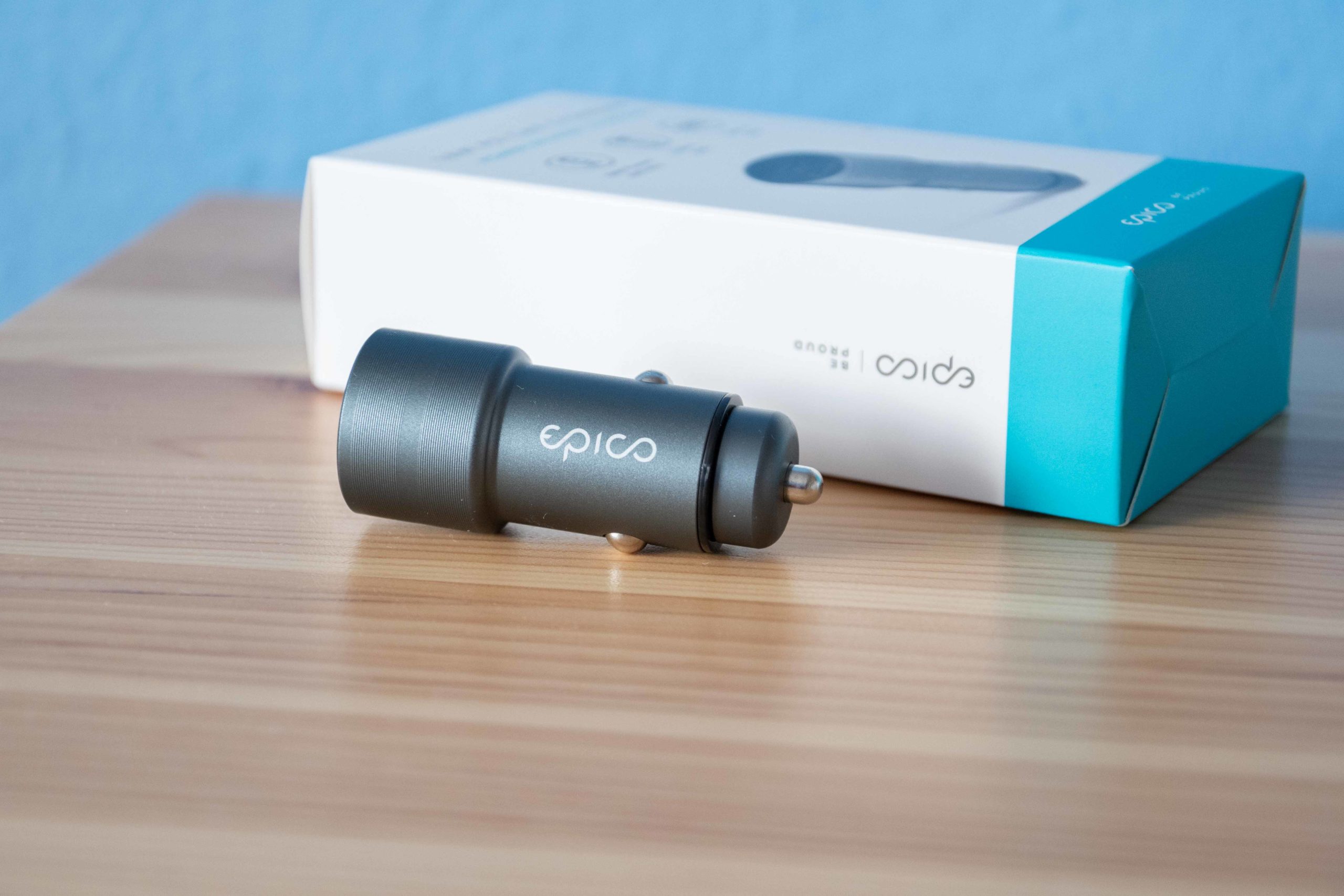 Epico 18W PD Car Charger 4 +4 Photos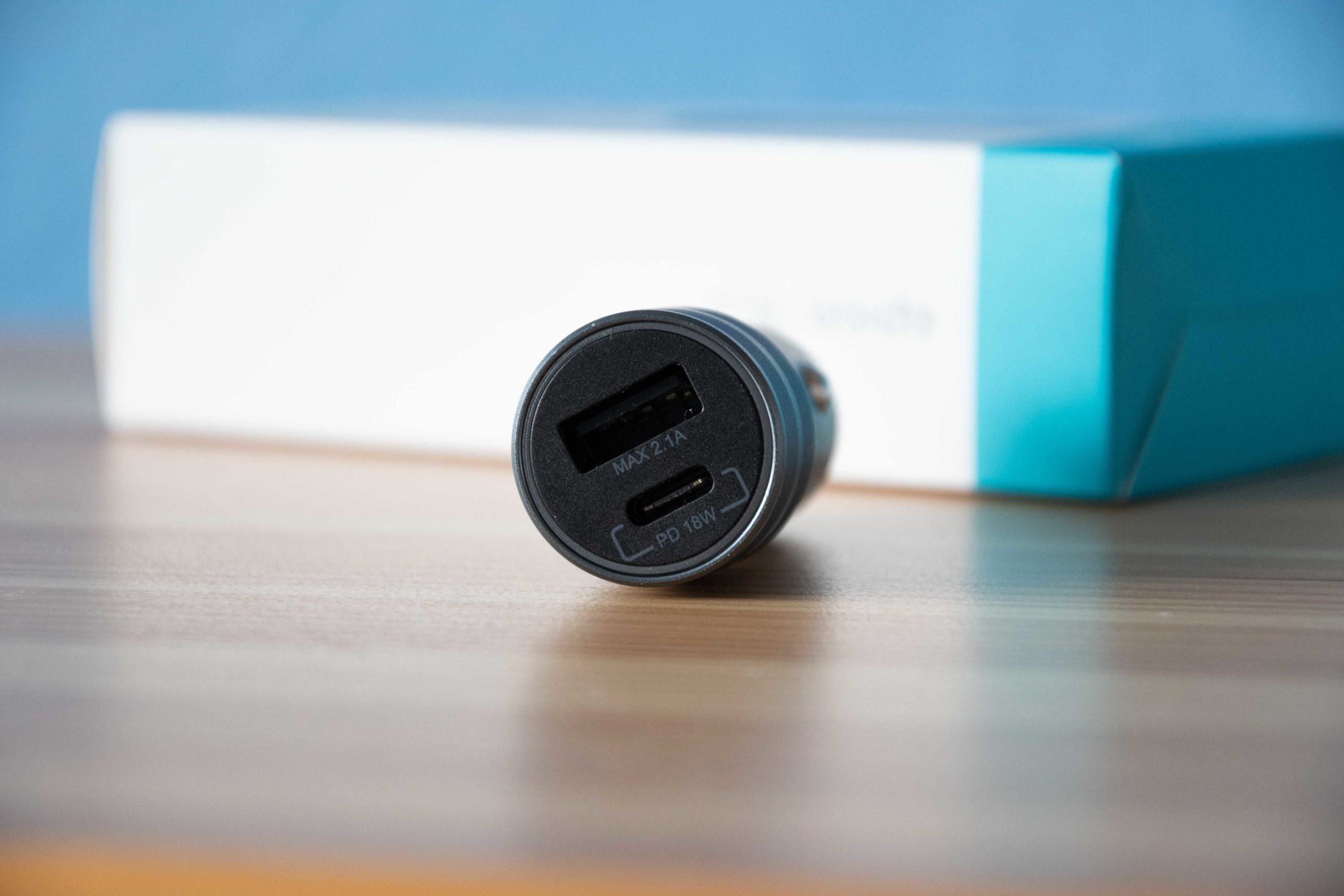 Epico 18W PD Car Charger 5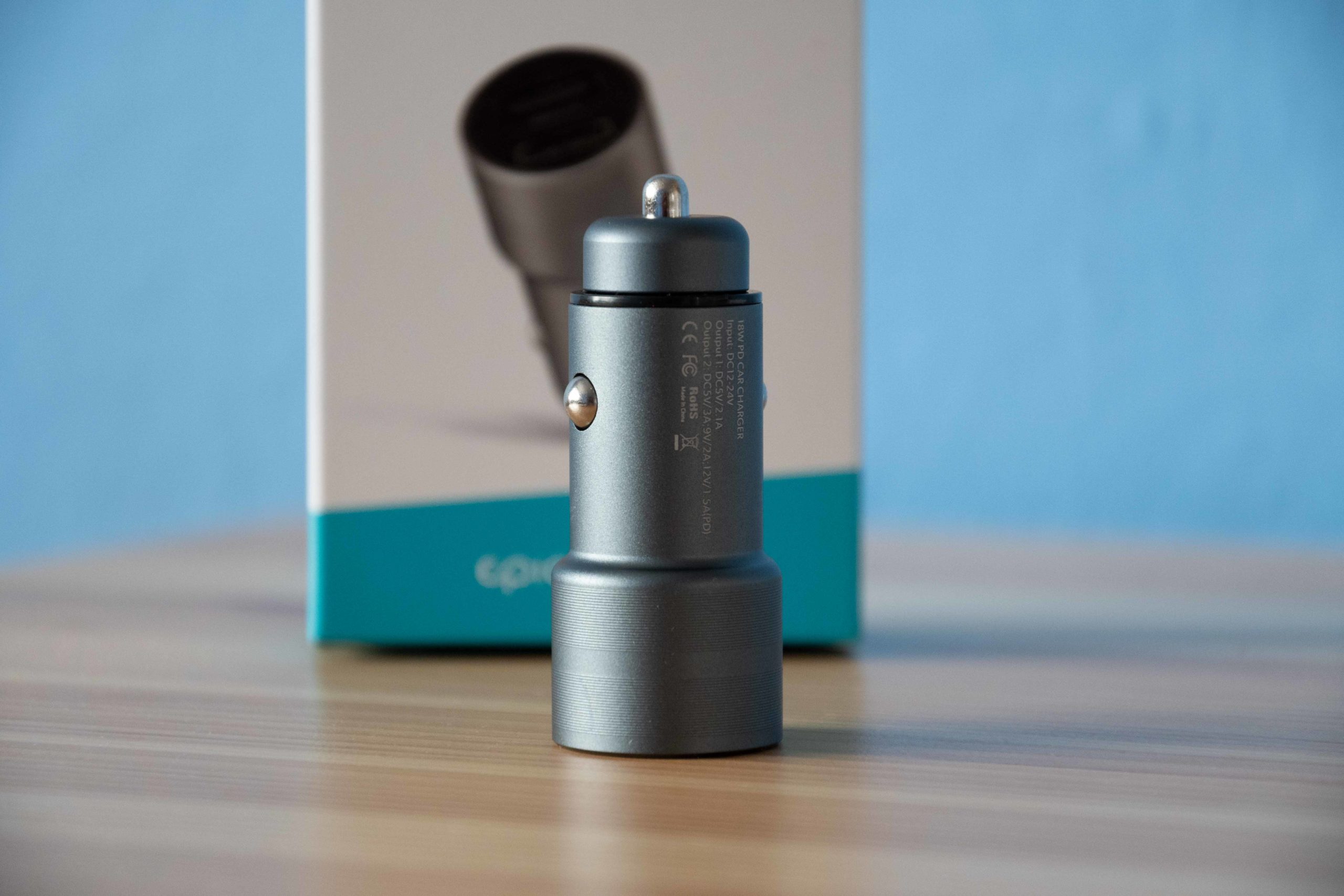 Epico 18W PD Car Charger 6 Source: Redakce Letem světem Apple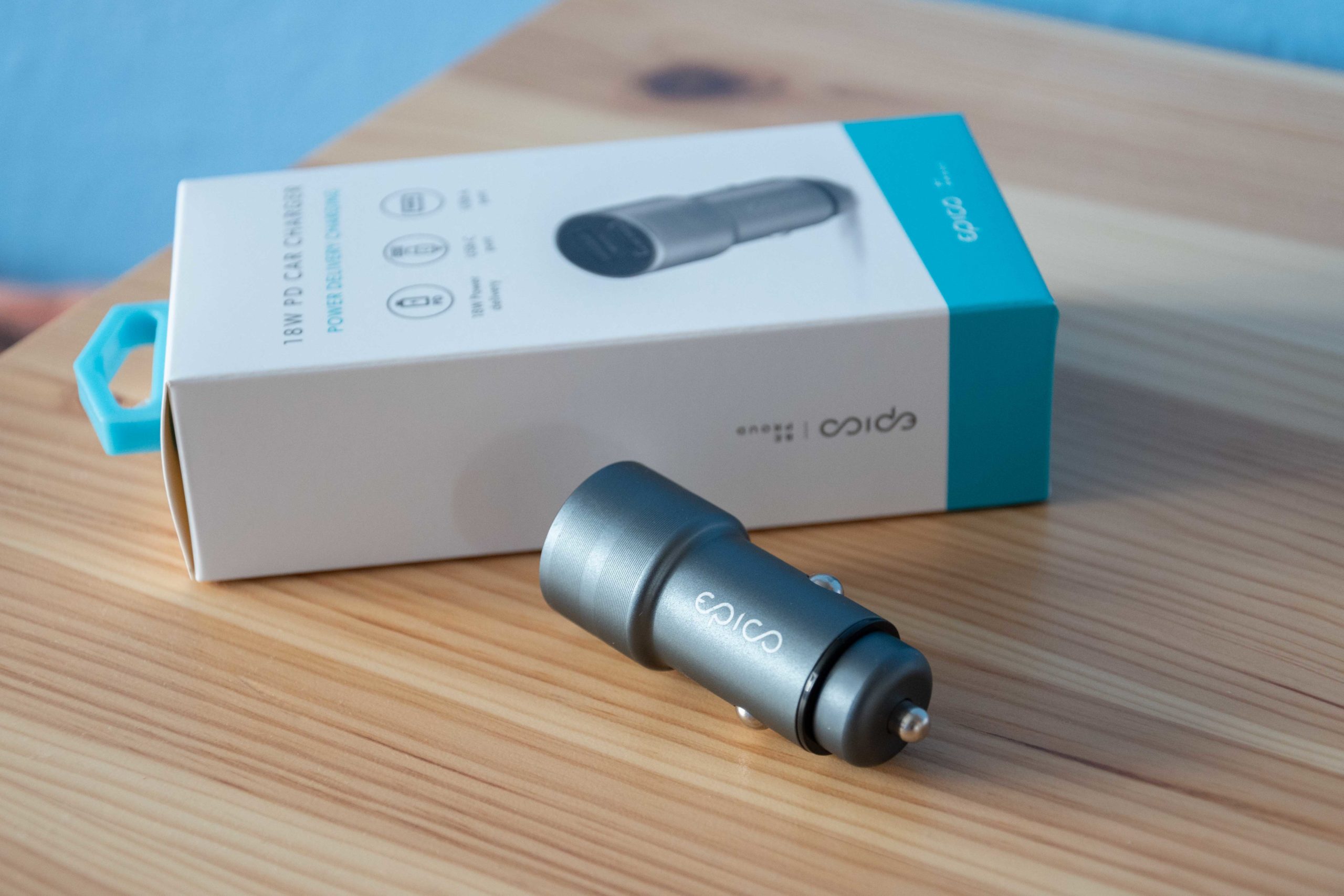 Epico 18W PD Car Charger 7
Enter the gallery
Since in the case of car chargers I have long preferred metal over plastic, Epica really impressed me with its design and workmanship. It has a relatively valuable and, above all, durable impression, so it will definitely not spoil the interior of your car. I also consider the regular grooving, which the manufacturer decided to make its upper part special, a pleasant detail, thanks to which it is necessary to easily recognize it in the dark. Maybe it's just a pity that the charger is only available in one – specifically space gray – variant. After all, not everyone has a car tuned to dark colors, and that's why he wouldn't have to choose it. However, if he hadn't looked at the colors, but only at the quality of workmanship and the overall design, I don't think he would have hesitated. The Epico 18WP PD charger is simply good.
Testing
I have tested the car charger quite a lot in the last few weeks and I must admit that it made a very good impression on me. Without any stumbling, it does exactly what it has and what you expect from it – so it charges your electronics without any problems.
Right at the beginning of the paragraph dedicated to testing, I have to commend the manufacturer for the fact that it decided to fit the charger with two ports, because thanks to that it makes much more sense for more people to travel. After all, single-port chargers are usually paid for by the driver right at the start of the journey, and the rest of the crew are unlucky in this direction, which is not the case here. Personally, I liked the USB-C port the most, through which I charged my iPhone XS while driving, with the fact that either my girlfriend used USB-A, or I also used it a few times to charge the Apple Watch. As for USB-C, thanks to 18 W, you will get the same results as if you were charging at home with the same powerful charging adapter. In my case, I charged my iPhone XS from 0 to 50% in a maximum of 30 minutes (usually it was around 28 to 29 minutes), with the rest being charged by the charger in about another 45 to 50 minutes, which is the time it takes I'm used to charging my phone at home. As for charging the Apple Watch via USB-A, you will of course also have the same time here as when charging at home with a classic adapter. In my case, with the Apple Watch Series 5, that meant from 0 to 100% in about an hour and 50 minutes.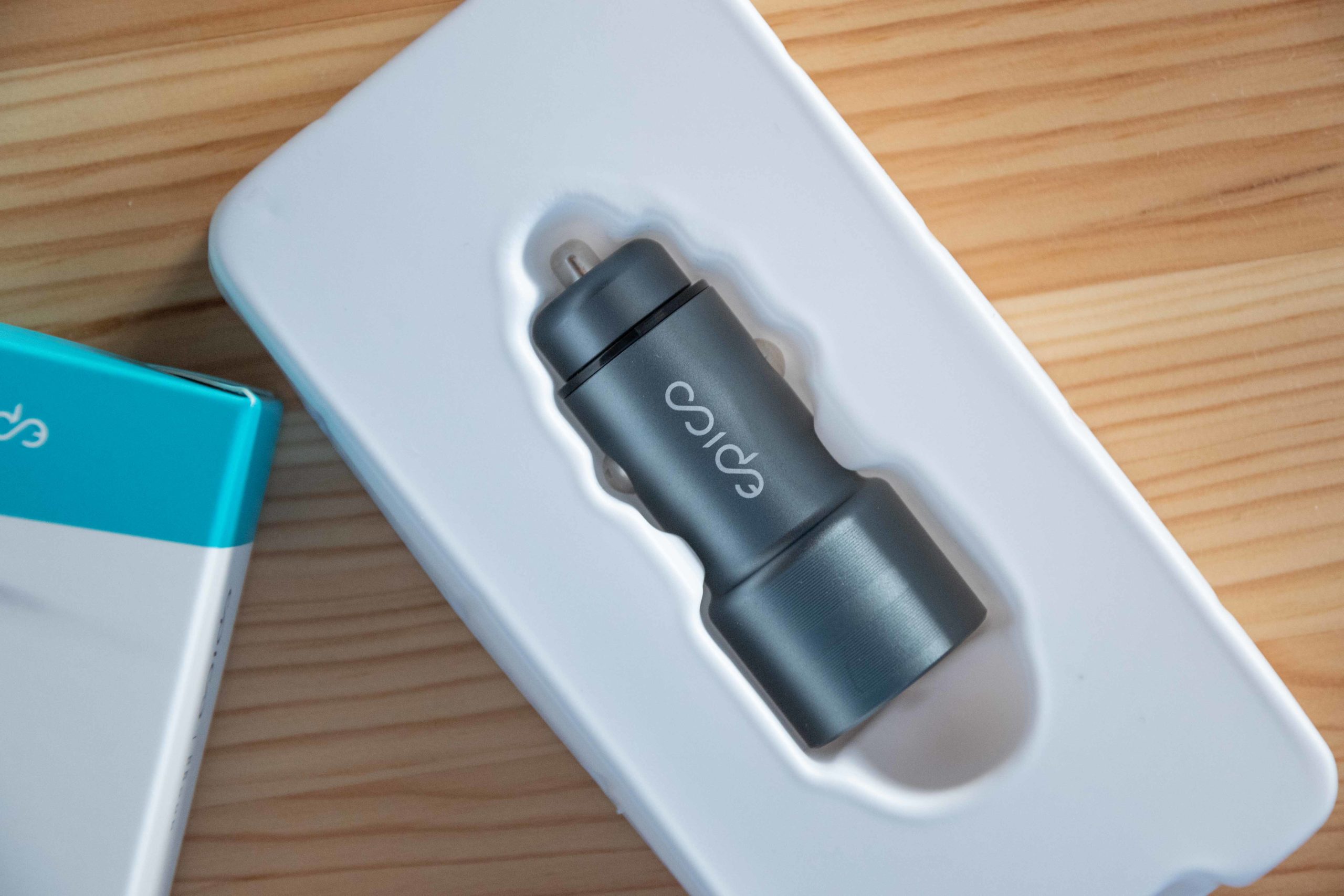 Source: Edited by Flying the World with Apple
During testing, of course, I also focused on whether the charger heats up significantly, as this is one of the main problems with many car chargers. Fortunately, I didn't notice anything crazy about her. Of course, when it is connected and then charging starts, it starts to heat up (especially when both ports are used), but in that case its temperature will really only increase by a few degrees. So you definitely don't have to worry about it overheating your car or even burning you when you touch it. There is no such danger.
The seemingly great car charger has only one fly in my eyes – specifically a glowing LED ring around its perimeter. Although I praised him in a way above, I think that if it were possible to deactivate it, for example, through an application, it would not be bad. This element is definitely nice for quick orientation when plugging the cable into the charger, but once you manage it, it can have a rather disturbing impression. So at least similar lights in the car affect me. However, if you do not have an internal problem with such things, you will be satisfied with the charger as such.
Resume
The evaluation of the Epico 18W PD car charger is in a way very simple. This is a very nice, precisely processed product that does exactly what it has and also does it really well. In my opinion, the non-deactivable LED diode on its circuit slightly reduces its perfection. Nevertheless, I would not be afraid to recommend this product, as it is short and of good quality and did not betray me even once during testing.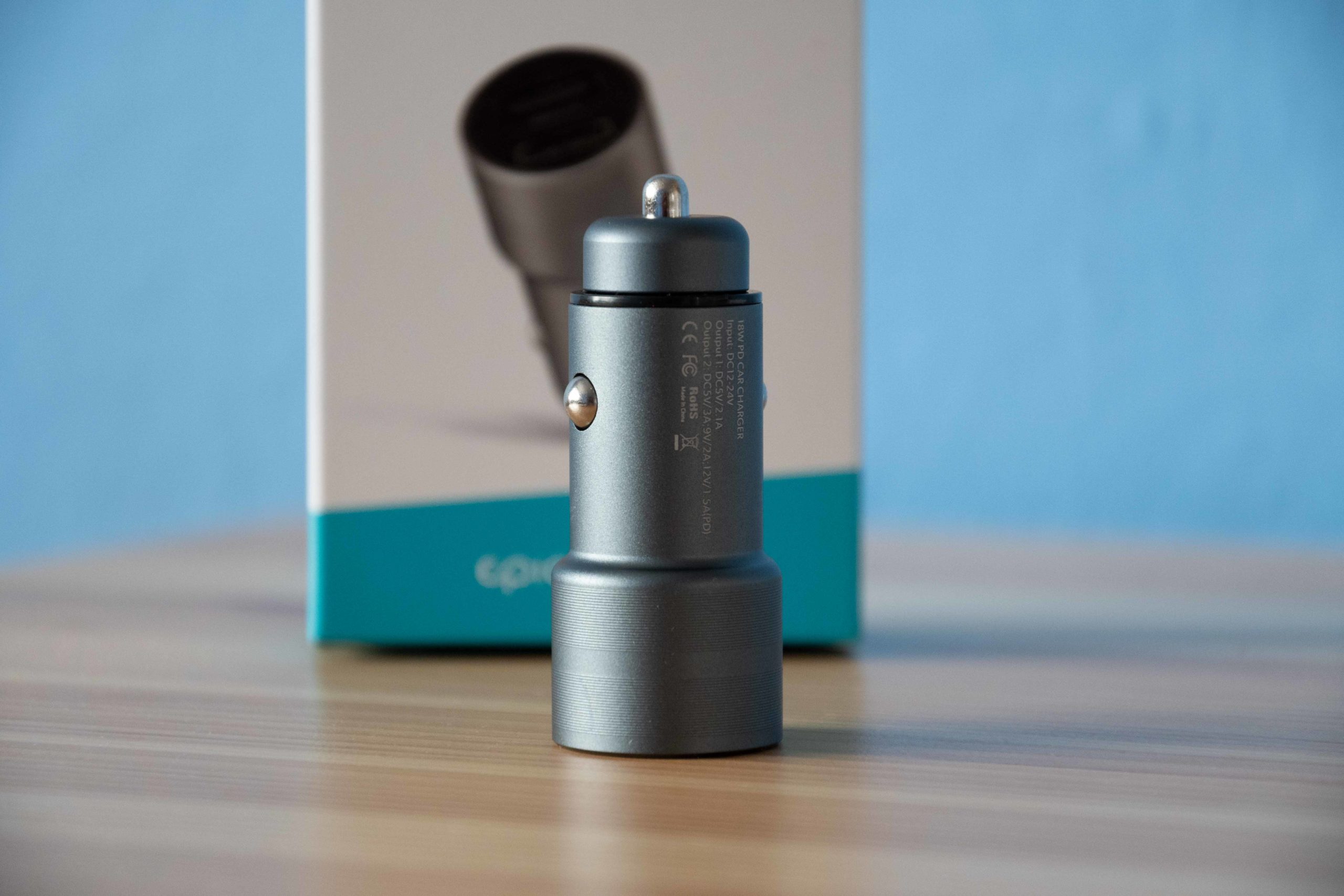 Source: Edited by Flying the World with Apple
discount code
The normal price of the Epico 18W PD car charger is 499 crowns, but thanks to the epico discount code, you can only get it for 279 crowns. But beware, the discount applies to MPs only for the 7 fastest. So be sure not to wait with your purchase
You can buy the Epico 18W PD car charger here
Copy