Review of the Xbox Series X from the perspective of the average gamer
Although the review of the Xbox Series X game console is probably not entirely part of the portal dedicated to Apple products, as I have enjoyed it properly in recent weeks, even in combination with Apple products, I think we can close our eyes this time. After all, many of you are probably still thinking about the new Xbox, and the following lines could help you with your decision.
You might be interested in
We choose the best TVs for the PS5 and Xbox Series X.

Other articles
Roman Zavřel November 17, 2020 22
Before we start evaluating the console as such, I would like to start by saying that I have been playing on the Xbox for a long time, so last year I somehow did not decide whether to go to the PlayStation 5 or to the Xbox. The choice was therefore clear in advance, although I am also counting on the acquisition of PS 5 in the future due to exclusivity. It should also be noted that the following lines will be based on my testing of the Xbox on a 4K TV with HDMI 2.0 ports, so I was not able to use its maximum potential in the form of 120fps at the highest supported resolution, but only at 60fps.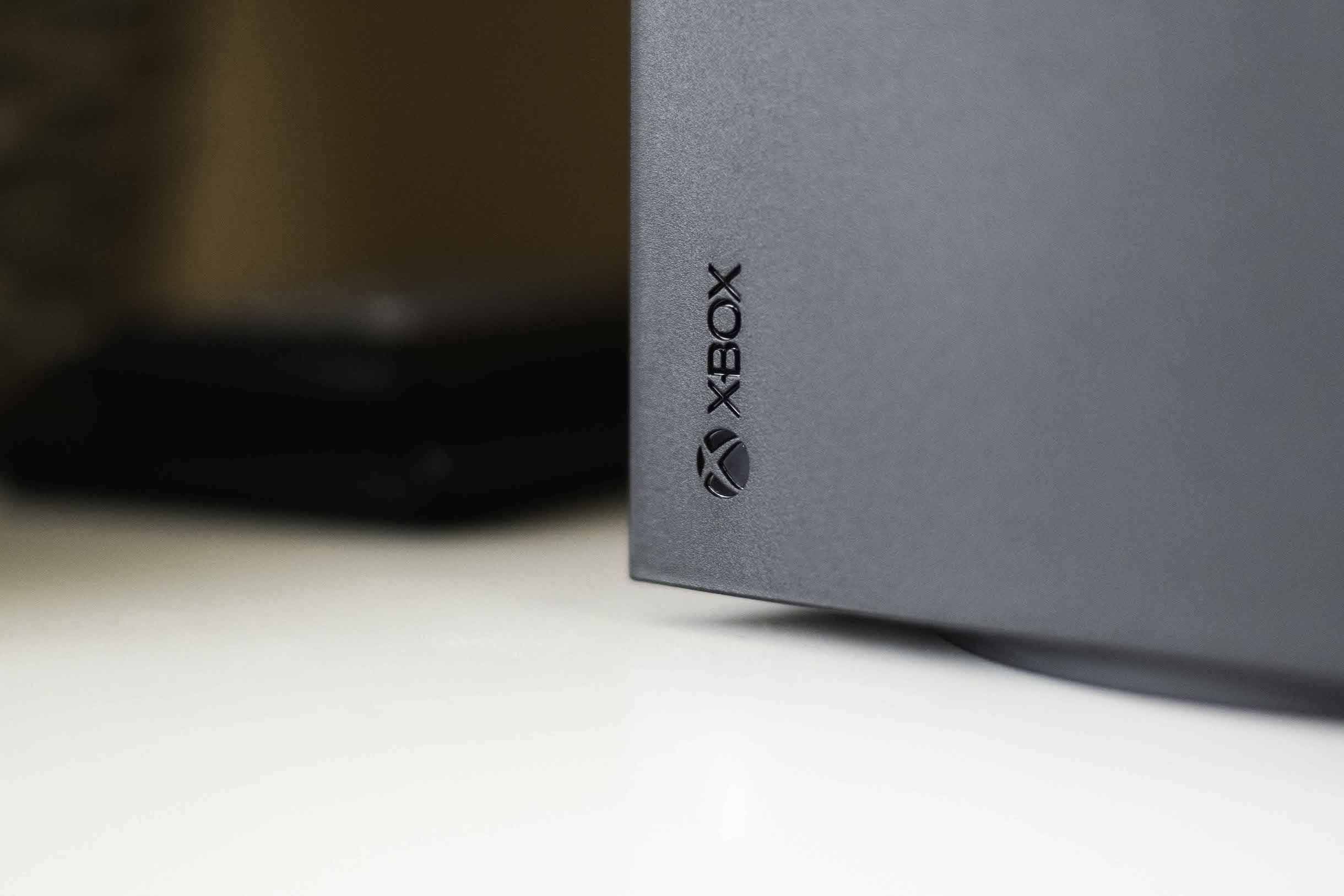 Source: Edited by Flying the World with Apple
Small improvements together create a spectacular impression
I admit that at first I didn't quite know what to expect from the new generation of the Xbox console. Sure, you can read tons of articles about its brutal performance, great graphics, speed and things like that before you start selling it, but somehow you can't imagine it all until you get the product itself. Maybe that's why I tried not to build any air locks before the first launch of the Xbox, but rather I wanted to be surprised by its features – either nicely or negatively. After a few weeks of testing, which was very fun by the way, I can now say without any worries that the console definitely surprised in a nice way, specifically by combining several great features, thanks to which it simply seems great.
I guess I can't start except at her speed. Microsoft has finally opted for an internal SSD, which has significantly reduced game loading times, making them even more attractive to me personally. I simply don't decide whether it makes sense to turn on the Xbox in a ten-minute break between work, as was the case with the One S model with a classic HDD. The Series X will start in a few seconds and you will be playing in the next few seconds, which is absolutely great, and even after about a month with the console at home, I still don't enjoy this feature of it. I'm even so excited about the speed of the disk that I plan to buy an additional SSD storage module soon so that I can play all my games in short and well "at maximum speed". I have some pieces located on an external HDD, whose loading times literally hurt compared to the Xbox's internal SSD. And beware – I write all this like a person who until recently said about the Xbox One S that he doesn't have too much room to improve the console. But now I would like to slap myself for these ideas.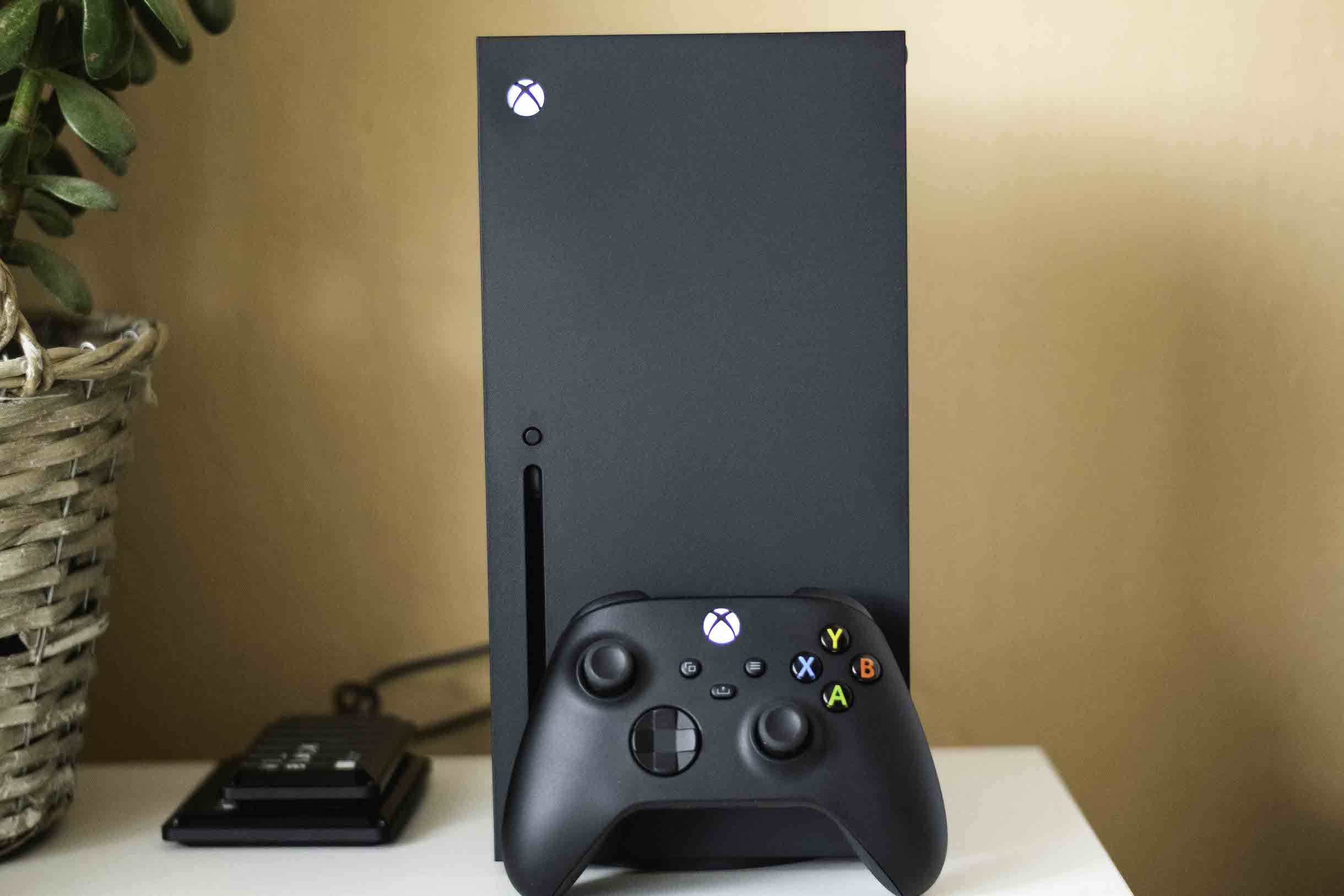 Source: Edited by Flying the World with Apple
Speaking of speed, I must mention a new tweak in the form of Quick Resume, which de facto "freezes" your titles in the background when you play another game, but once you stop having fun, you can return almost immediately to play the "frozen" one. No loading screens, nonsensical waiting or launching from the very beginning, but just the sheer joy of seamlessly consuming titles across your game library. Holt who knows, knows.
I have a huge compliment to Microsoft even for the incredibly quiet console fan. I admit that I was a little afraid of warming up before her tests, because there was a lot of washing in the gaming communities and many reputable gaming journalists expressed concern about this. But to get me right – I wasn't so afraid of having a second heater from my Xbox, but rather of being cooled by an unnecessarily noisy fan. But thanks to God, nothing like that happened. Although the fan is much larger than in the case of my previous One S, it is made so precisely that you can hardly hear it. If we add the inaudible storage to it, we get a console that is a joy to play at night. I can't say that I couldn't do this with One S, but he heard more (although on PlayStation 4 Pro, which I had the "honor" of hearing several times in action, he didn't). So if you are looking for a really quiet console, you will be really satisfied here.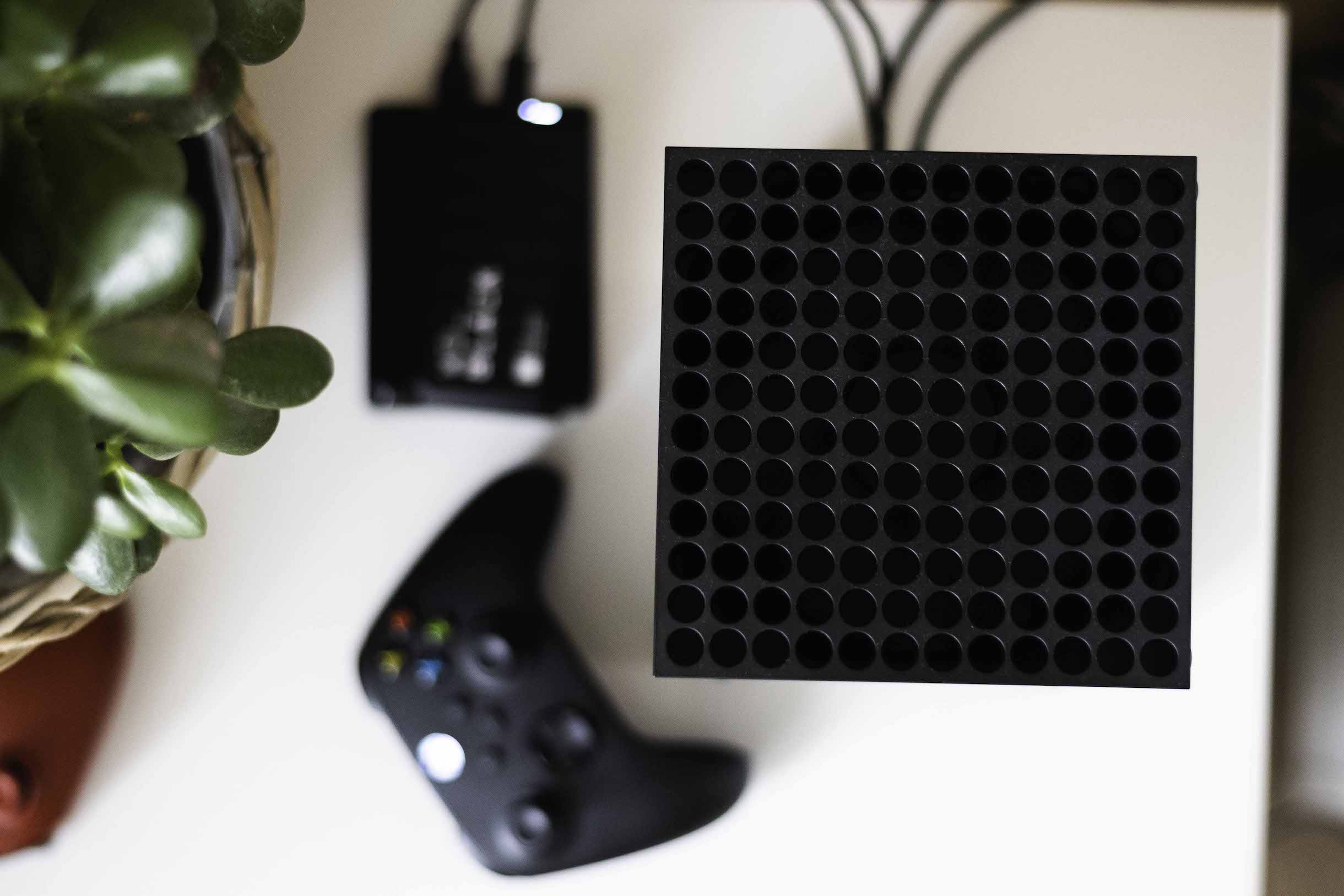 Source: Edited by Flying the World with Apple
Photo gallery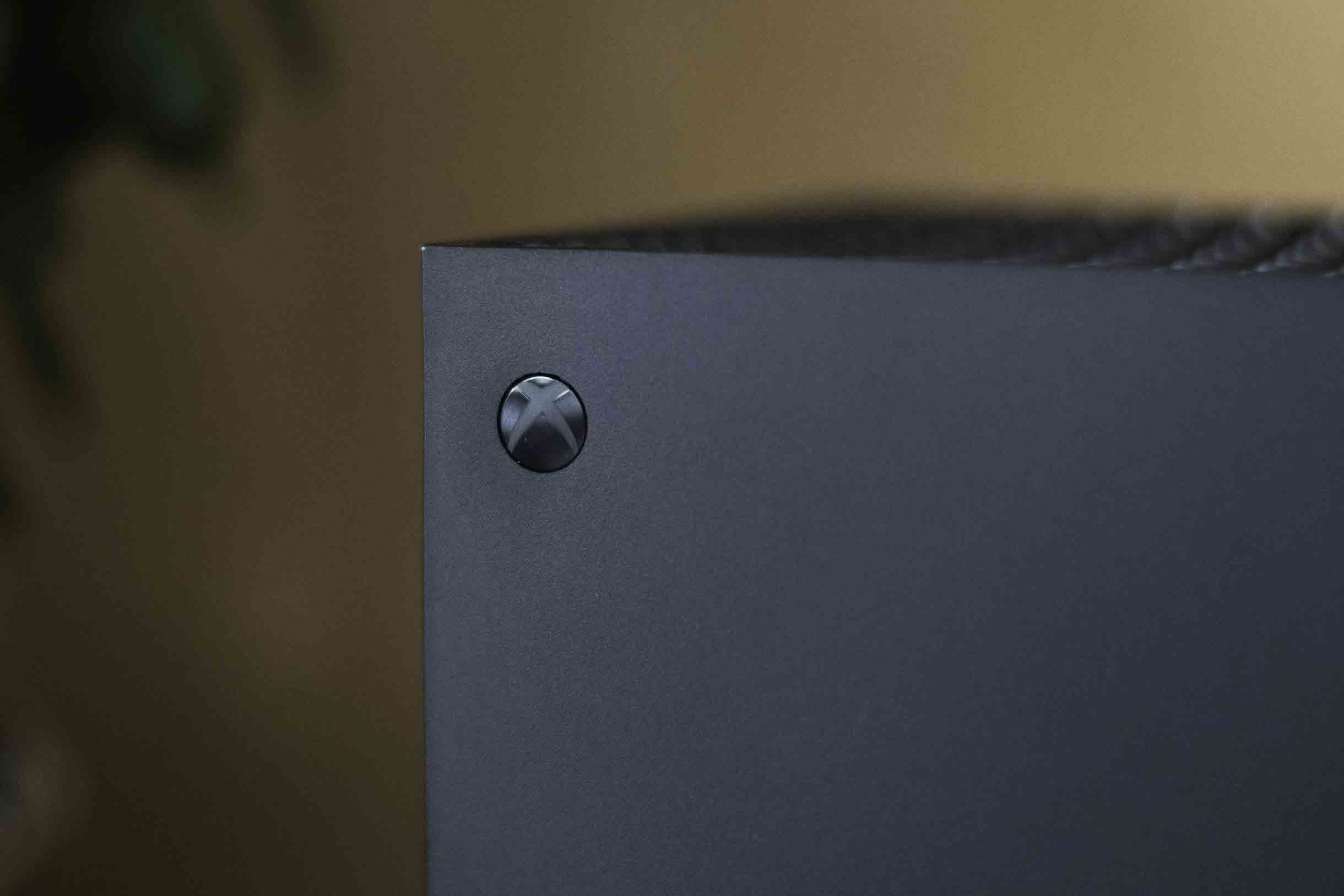 Xbox Series X LsA 1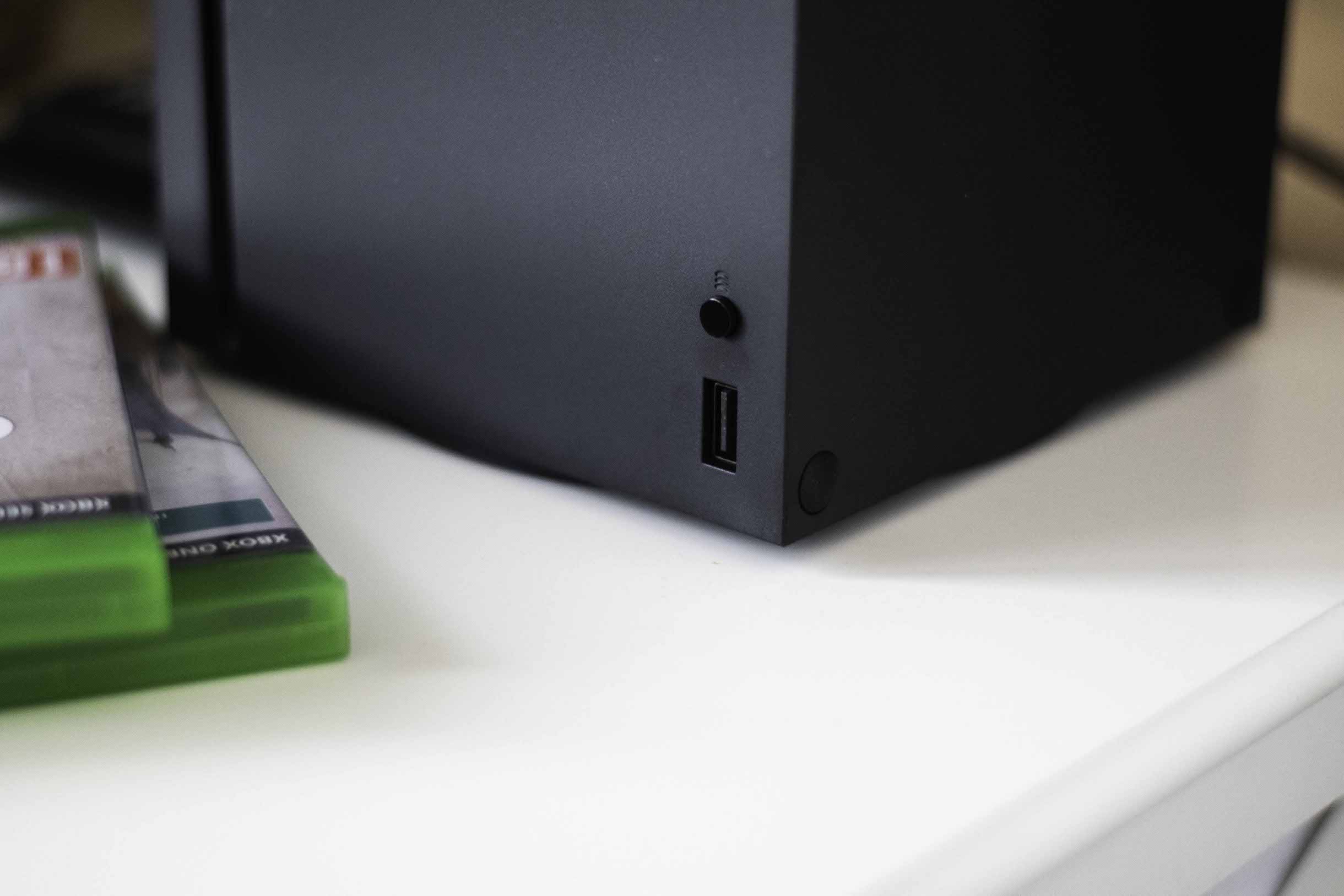 Xbox Series X LsA 2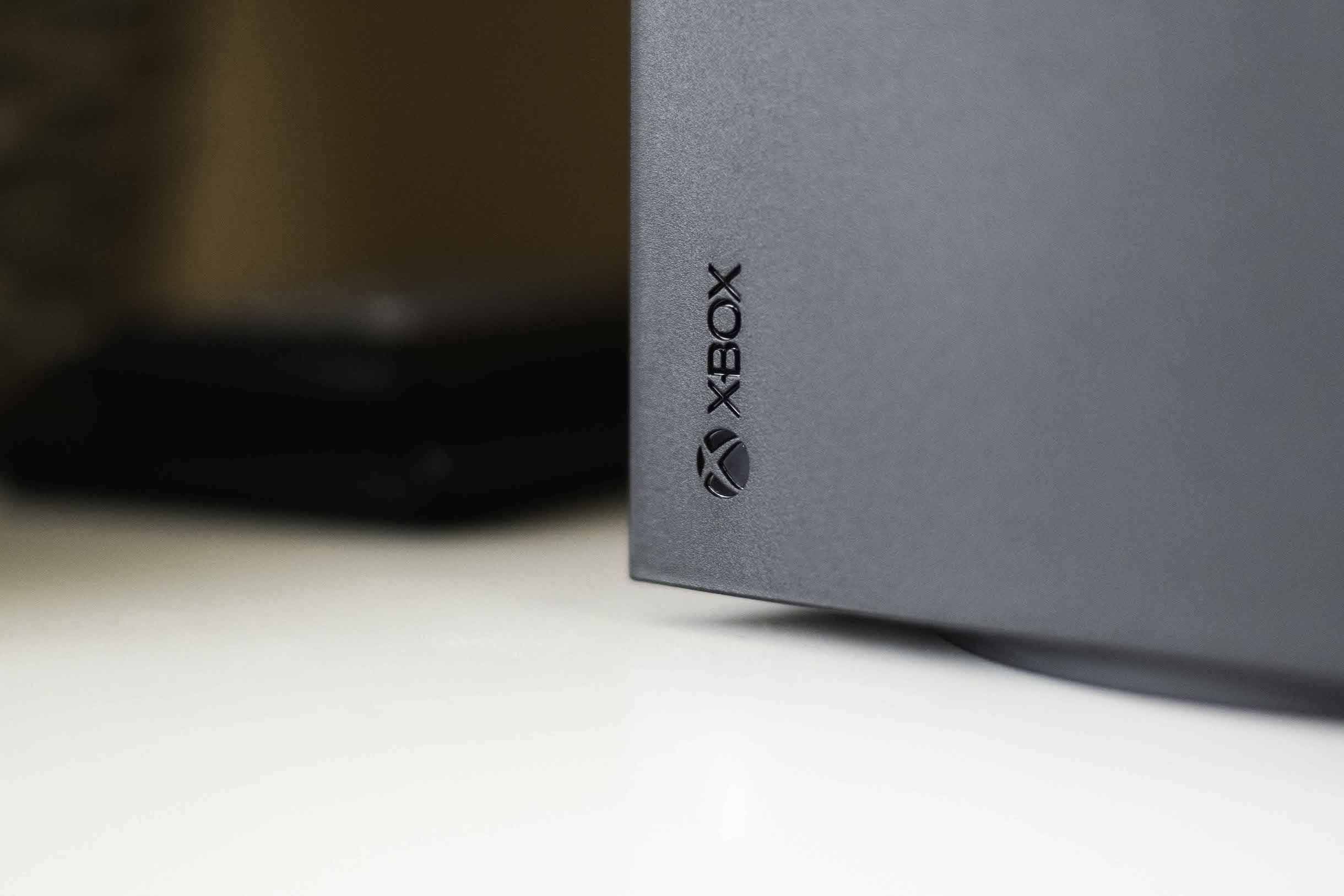 Xbox Series X LsA 9 Source: Redakce Letem světem Apple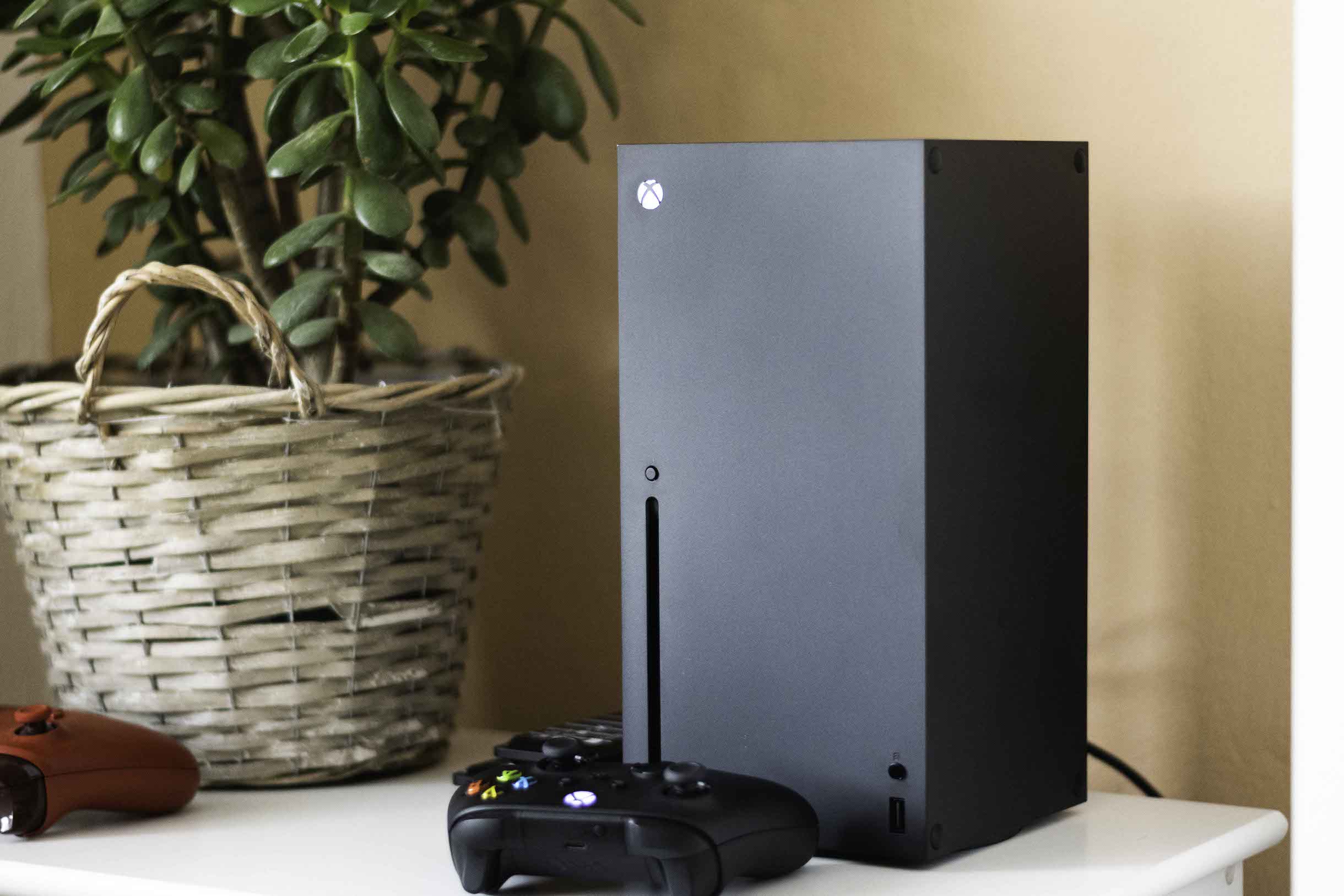 Xbox Series X LsA 8
Enter the gallery
Although in each of my reviews I try to devote at least some work to the design, this time I will omit the evaluation. However, not because I would not like the console, but mainly because I simply think that this type of product is one of the least important things. Of course, it is much more about game performance as such, which, of course, does not reflect the appearance of the console. At least I have a few notes to process. This is very good in the case of the Xbox, but in two elements, in my opinion, it is not thoughtful. I'm a little annoyed that the bottom round stand is not removable, so you will have to keep an eye on it if you decide to use the Xbox placed on its side. Once you decide on his position again, you will constantly see small legs on his side created for the case of his laying. In short and well, both of his positions bring with them some compromises and even if they are not big, personally I would prefer if they were not at all. Anyway, as I say above – design is relatively unimportant for game consoles, so I can go through these things with a calm heart.
The evaluation of the console's software control interface as such also lacks meaning, because it is practically 1: 1 identical to the interface that Microsoft released before the release of the Series for the older Xboxy One. In various discussions, I read opinions that he should have "snuggled" in this direction and come up with an interface exclusive to the new generation of consoles, but to be honest, I personally wouldn't blame him for this. The clarity of the system is really good and the same can be said about the smoothness or possibilities of adaptation. Therefore, I do not see the slightest reason for the development of something new under the slogan "just to make it new". After all, we have seen many similar attempts in the technological world in the past, and most of them were failures.
Playing as such – forget about fps drops and similar nonsense
And how do you play on the Xbox Series X? Absolutely amazing, combined with virtually any TV. The console is "not only" fast, as I wrote above, but also extremely powerful, which will help you forget about nonsense such as dropy fps and similar inconveniences that I have encountered from time to time at One S. In recent weeks, I've played quite a bit on Xbox – for example, Call of Duty: Black Ops Cold War, Assassin's Creed: Valhalla, UFC 3 or a few parts of the Halo series – all except UFC, of ​​course, in versions adapted to Series X. then I didn't come across any significant fps drops of one game, which would make their playing uncomfortable in any way. Sure, I first encountered minidropes at Call of Duty or Valhalla, but they were caused more by optimizing the game as such rather than the console, which I conclude mainly from the fact that the drops disappeared after the installation of patch patches. It probably doesn't make much sense to write about game graphics, because it's hard to imagine the beauty through a few lines. Therefore, it is better to watch the video below, which will be more suitable for this purpose.
Driver – Definitely does not offend, but does not interest lubricators
Photo gallery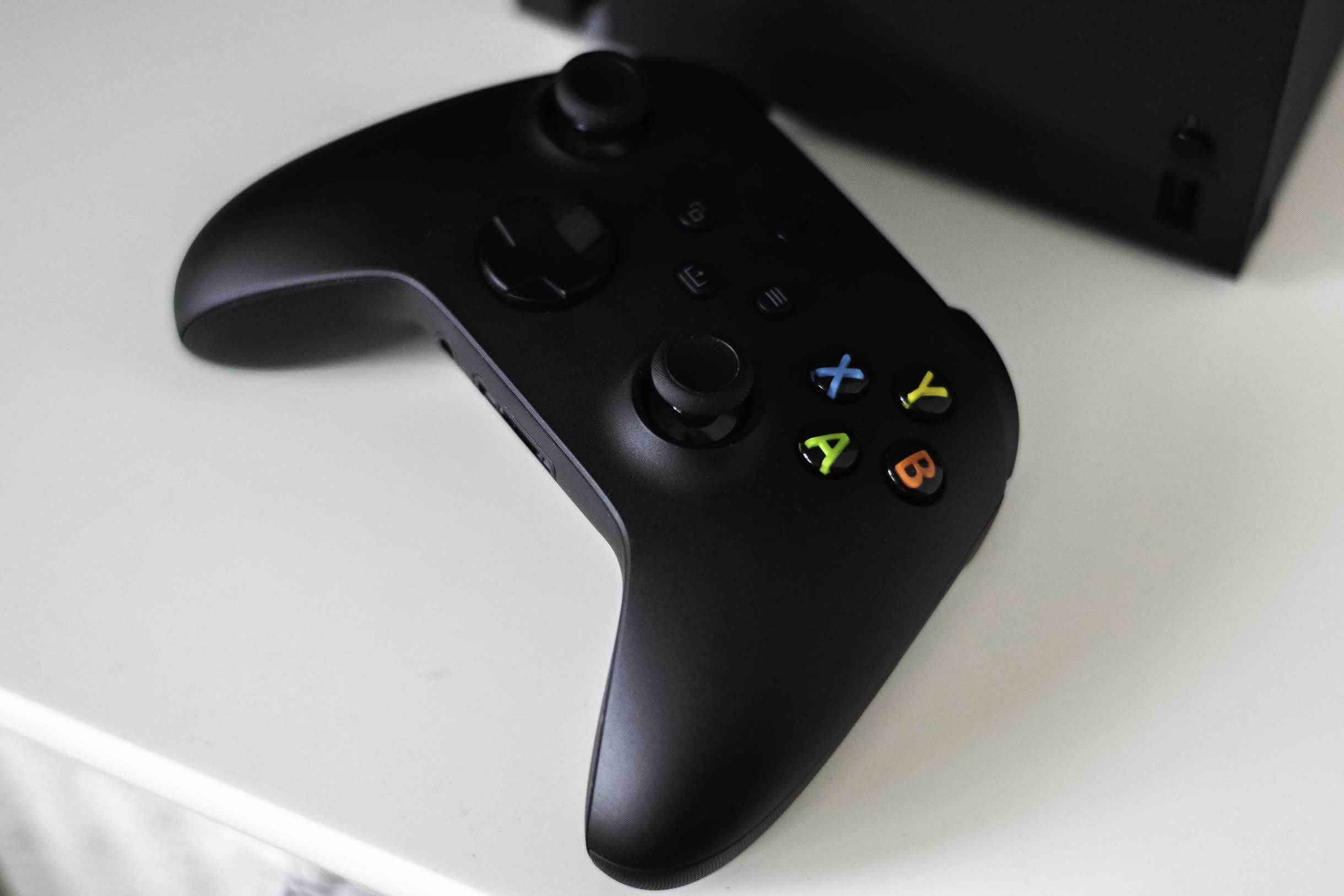 Xbox Series X LsA 3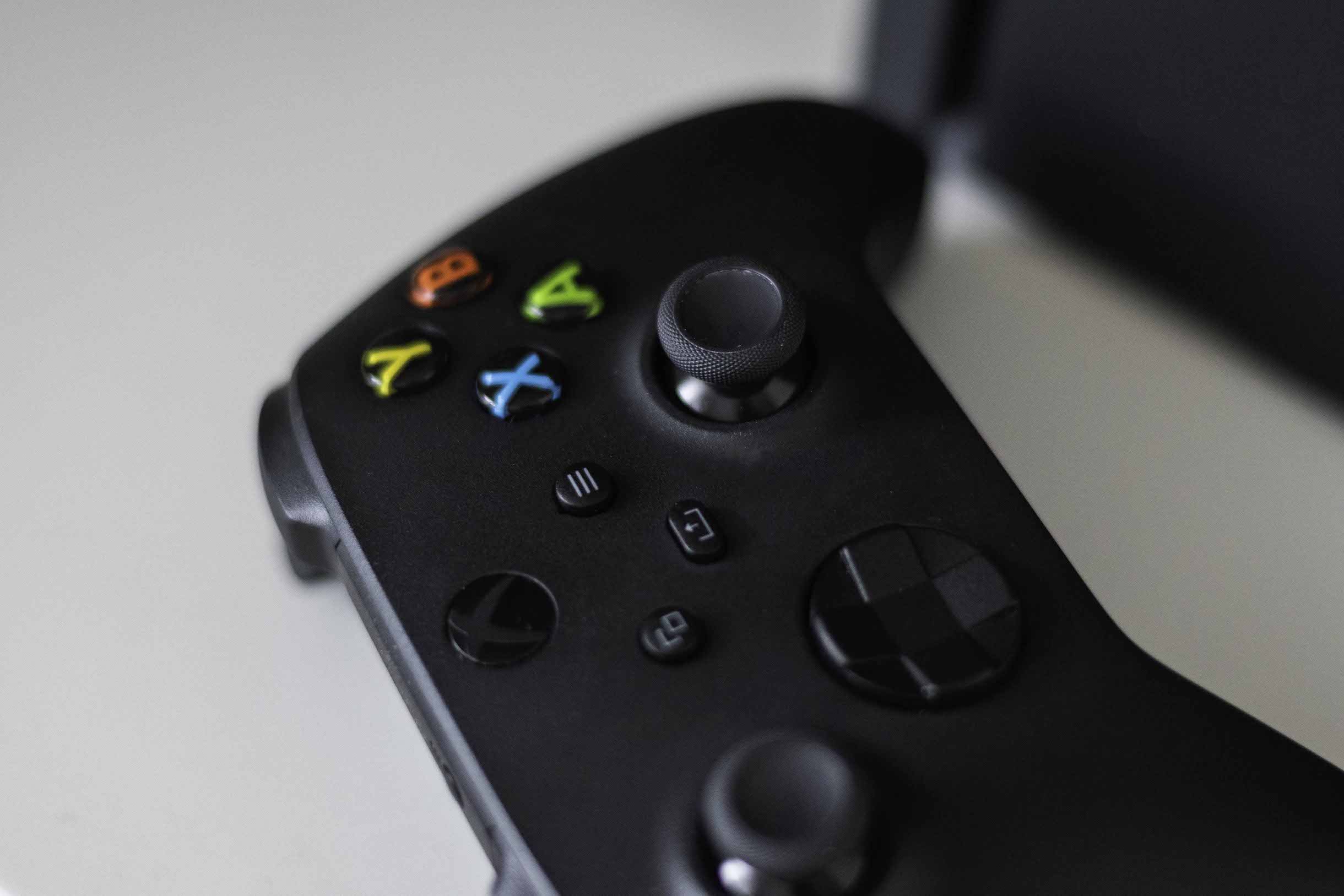 Xbox Series X LsA 4
Enter the gallery
Drivers for the Xbox have long been described as the best in the world in terms of ergonomics, and I can only agree with these views. On the other hand, I don't think ergonomics is always everything, so I'm a little sorry that Microsoft wasn't bolder here and didn't try to come up with a driver with features competitive with Sony's new DualSense, which so far seems incredible with its haptics and . Sure, many of you will now tell me that as a result, DualSense will become just ordinary DualShock in a moment, because developers will start to ignore its technologies, and I honestly think the same thing. At the same time, I also think that due to several games, it is simply nice to have a controller with technologies that will take the gaming experience to a new level. In other words – it is always better to offer a certain technology, but to use it minimally, than not to offer it at all, for example at the expense of improved gameplay of certain titles. However, if I had to evaluate it objectively without having to compare it with DualSense, I would give it 4.5 stars out of five for functionality, ergonomics and endurance. Without compromise, it does more or less everything you can think of. Whether we're talking about the speed of the connection to the console, the response in games or the intensity of vibration, you simply won't mind. I would deny him half a star for powering it with pencil batteries, which doesn't seem like a completely happy solution to me. Fortunately, they can buy additional rechargeable batteries that will solve these ailments.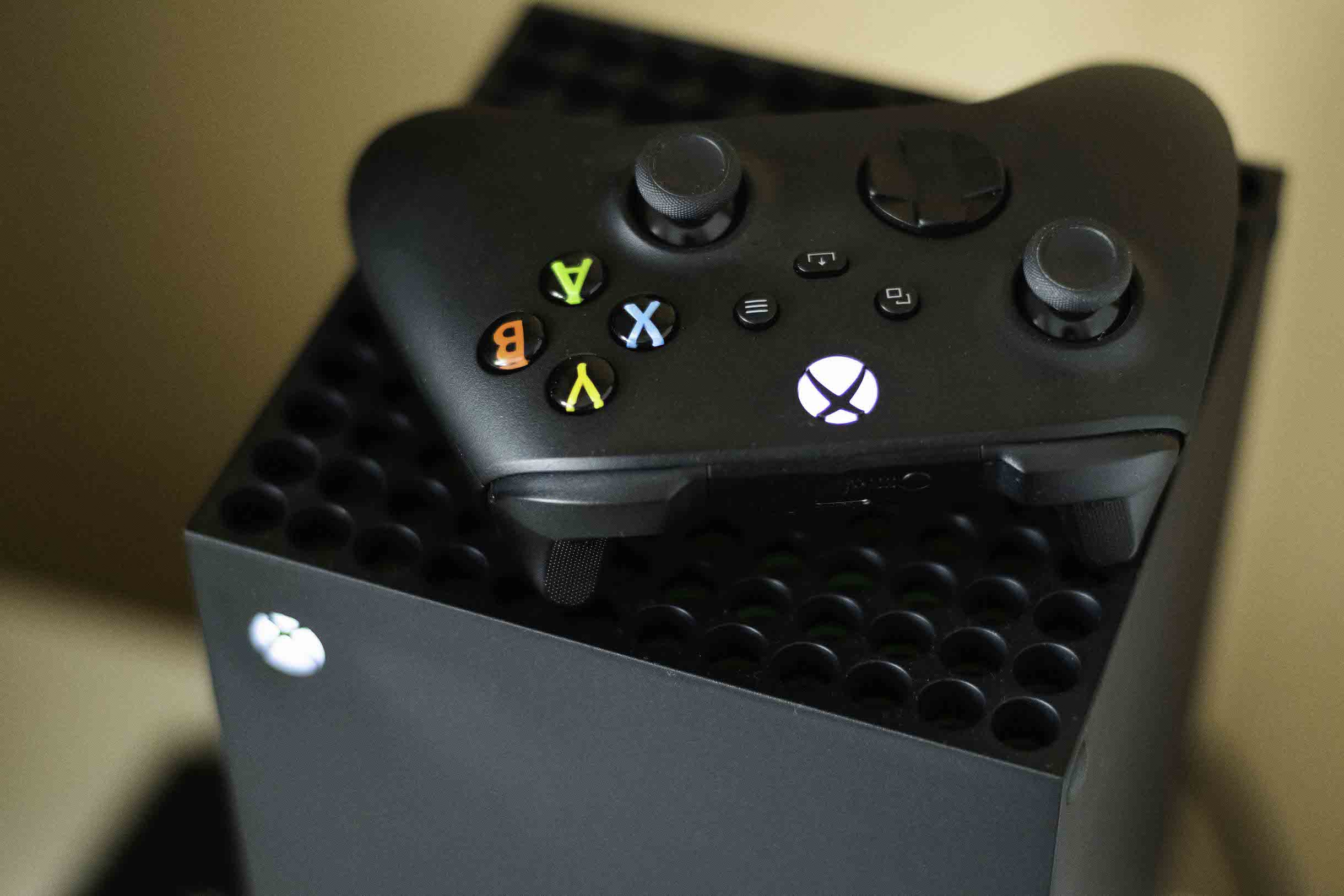 Source: Edited by Flying the World with Apple
The connectivity with the iPhone is simply great
Photo gallery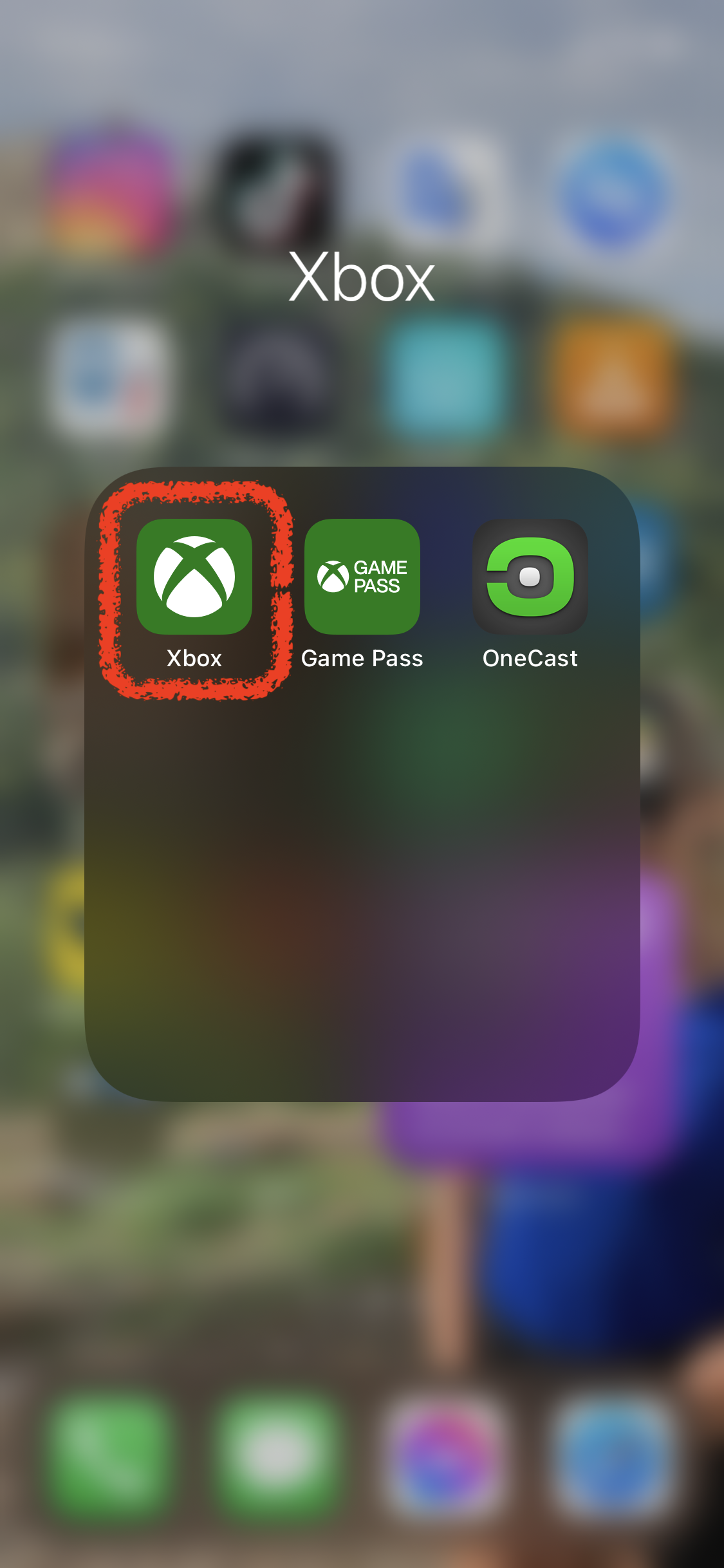 Xbox applications 1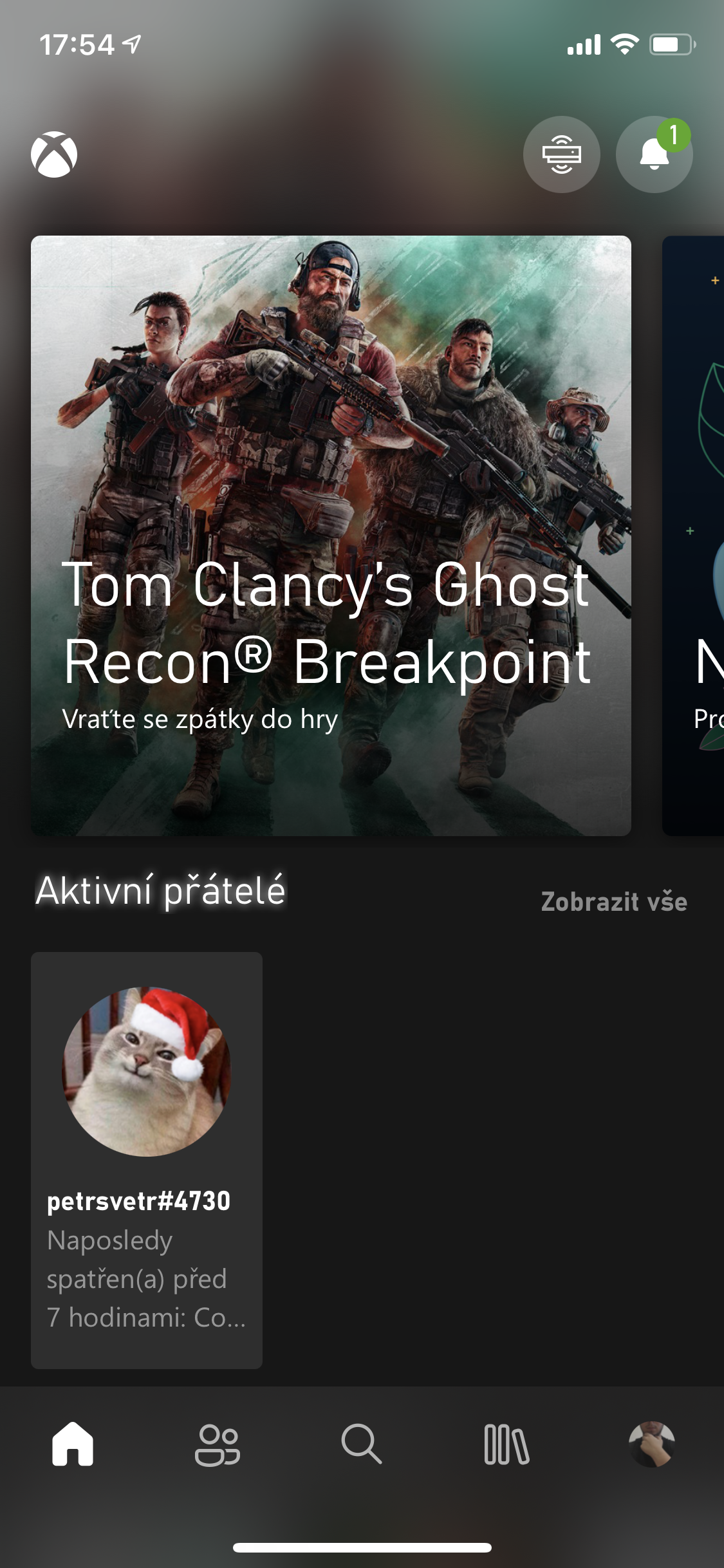 Xbox application 2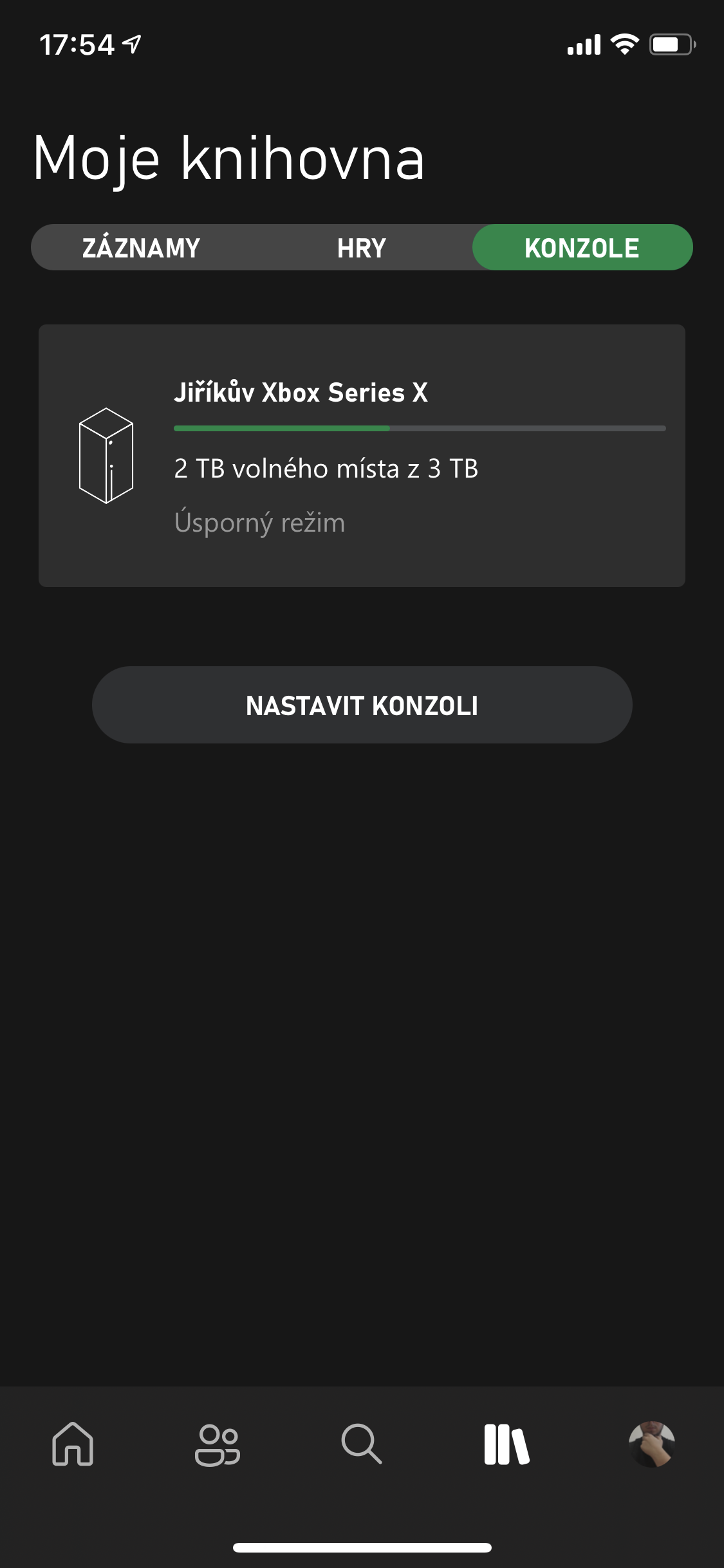 Xbox Apps 3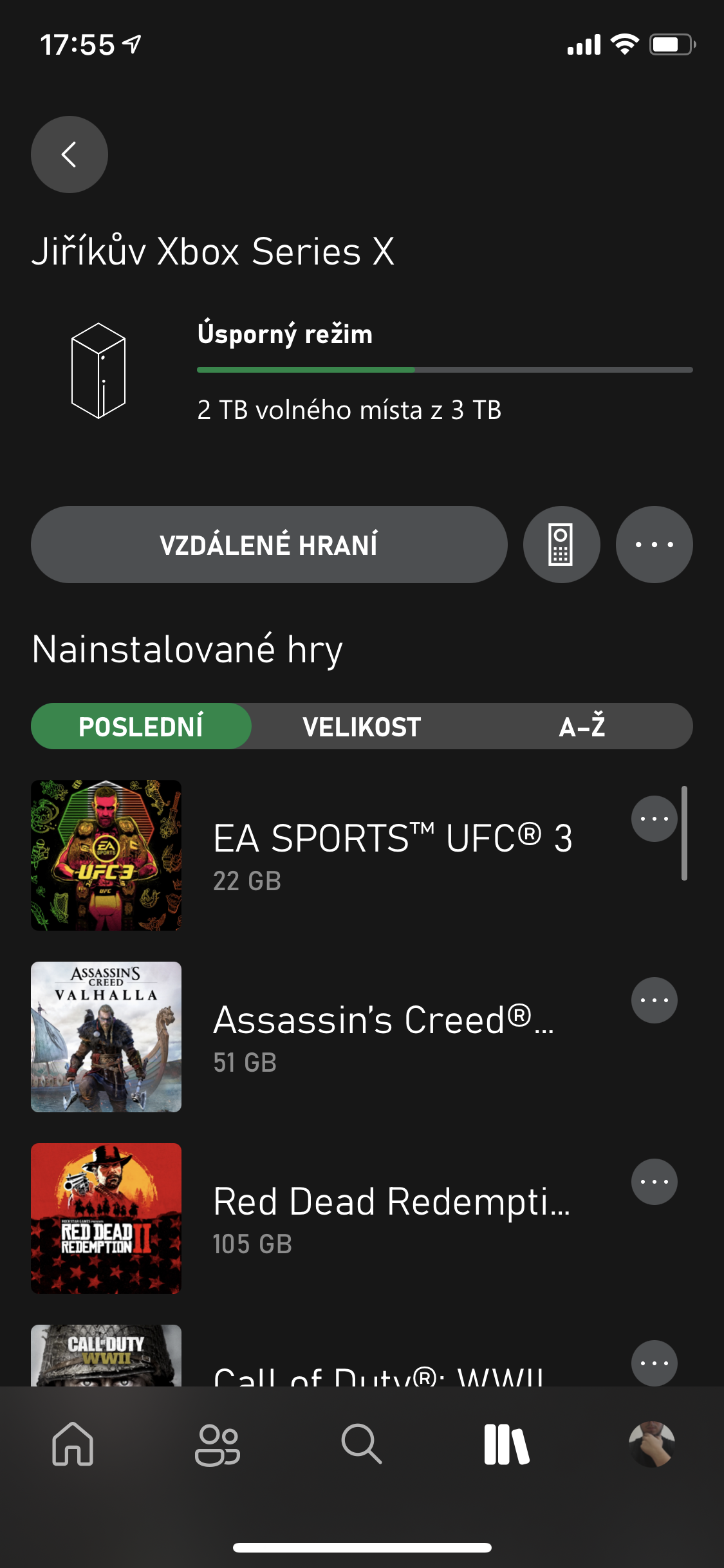 Xbox application 4 +7 Photos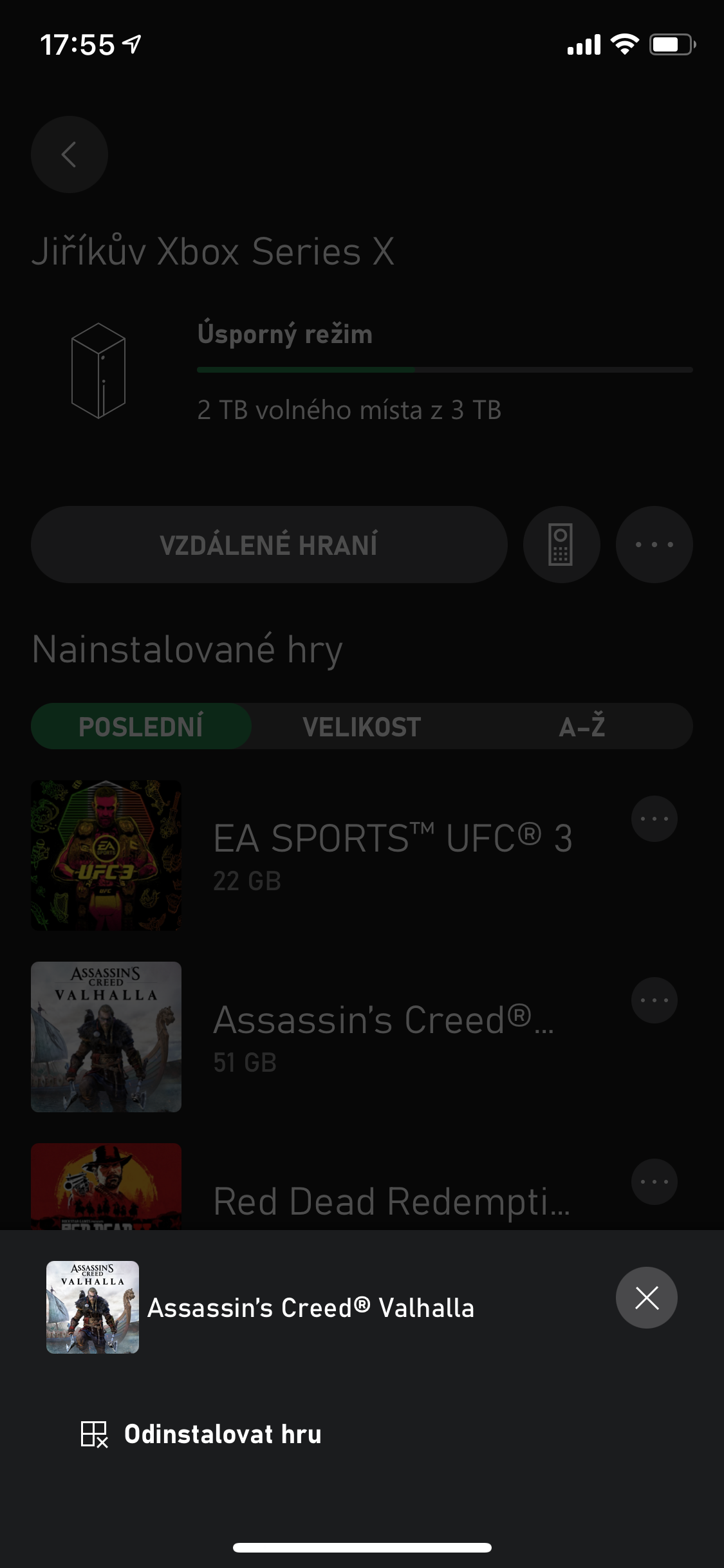 Xbox application 5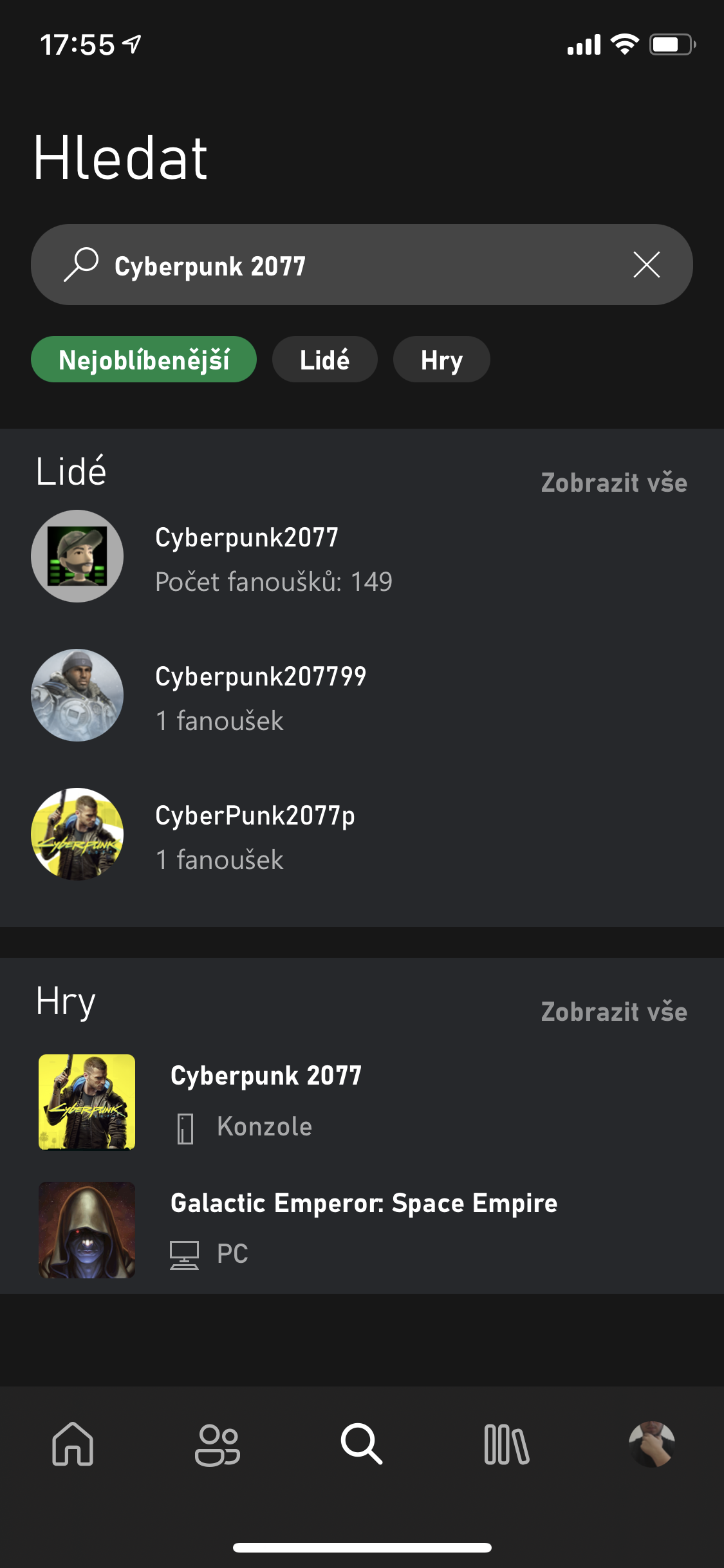 Xbox Apps 6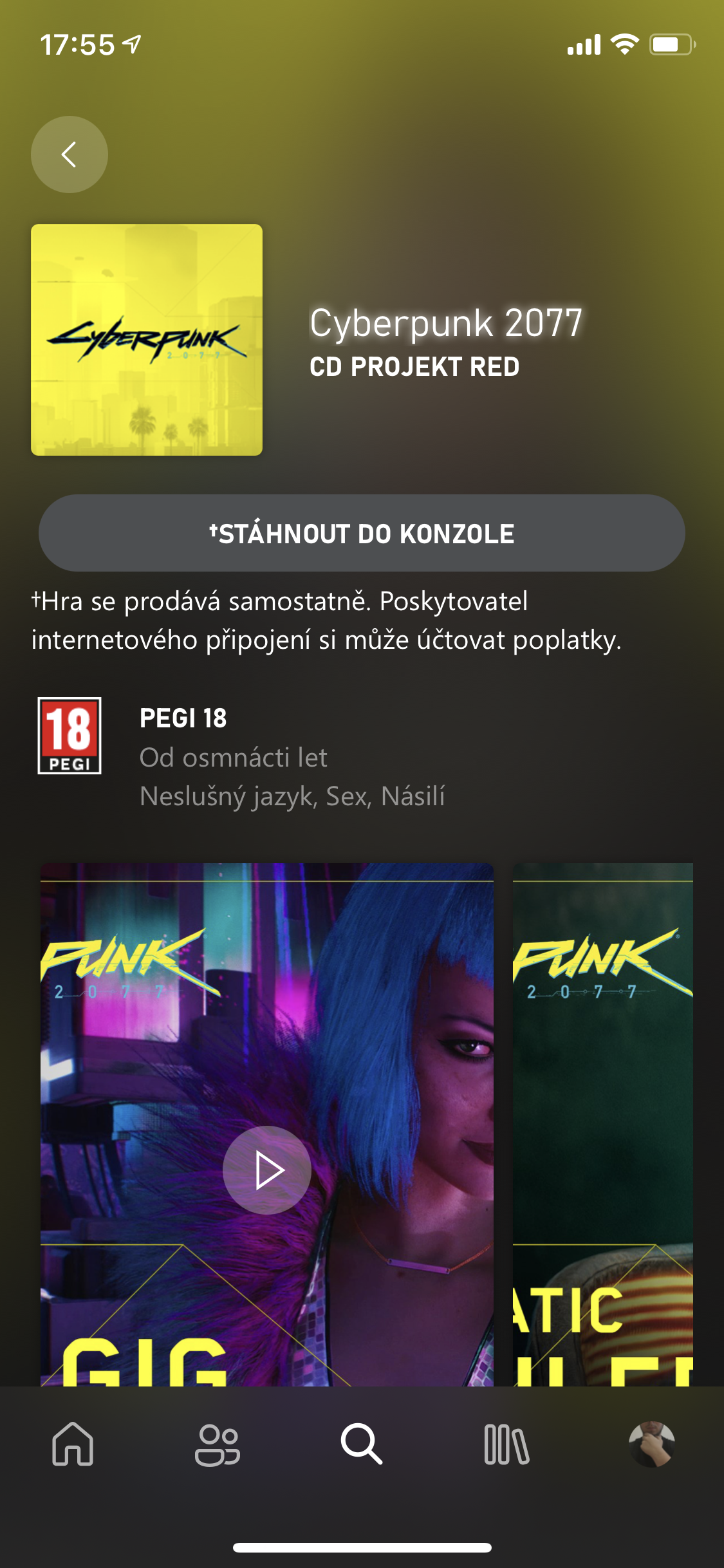 Xbox Apps 7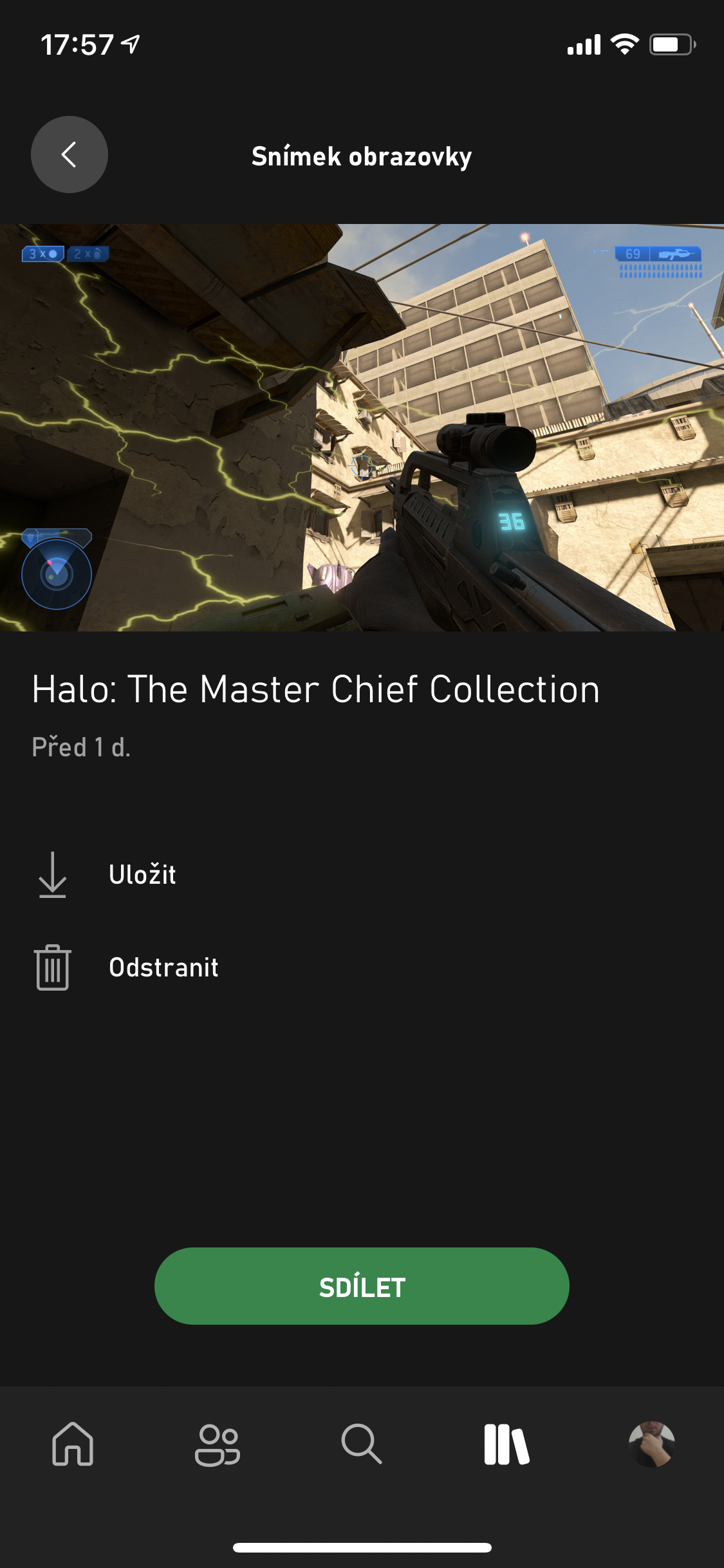 Xbox Apps 9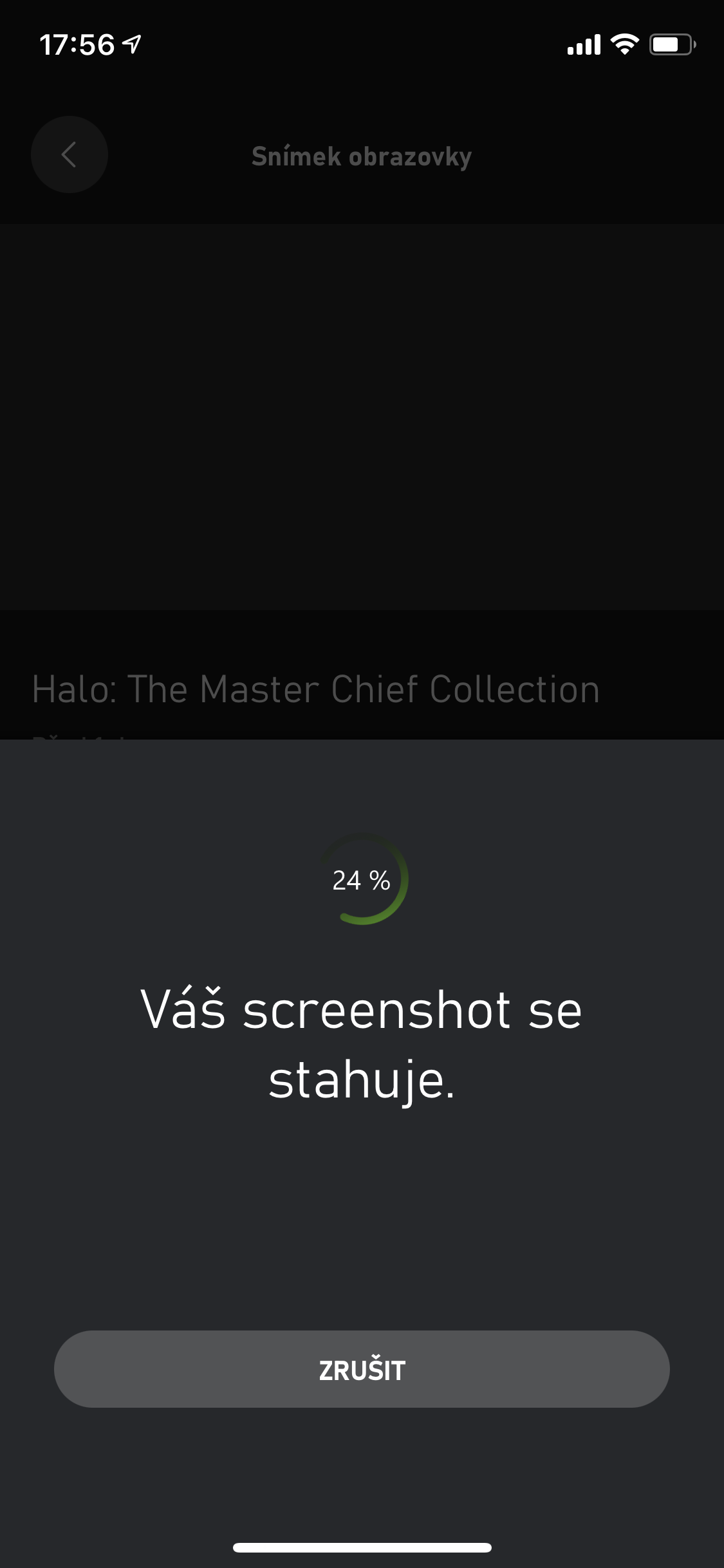 Xbox Apps 8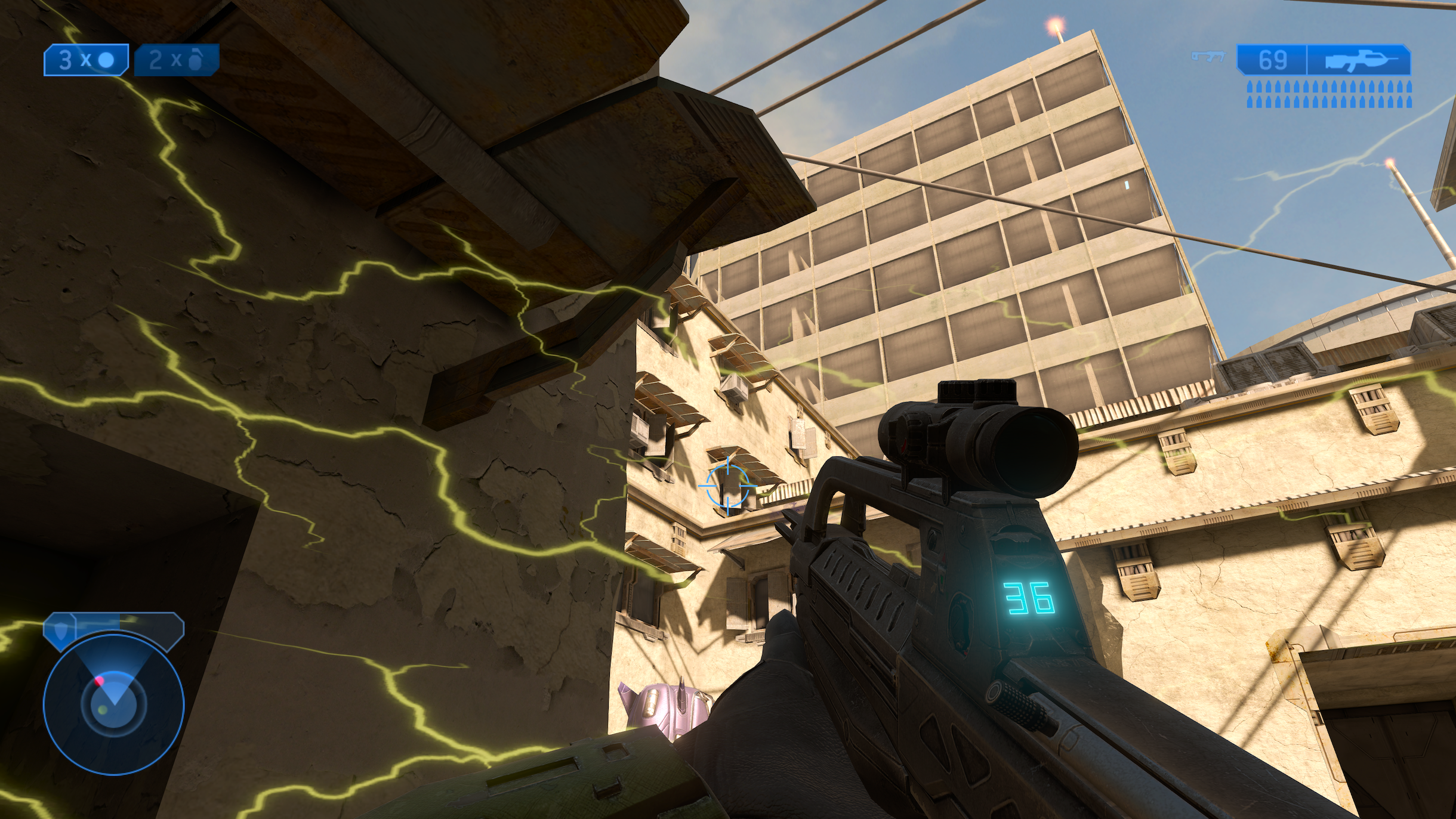 Xbox Apps 10
Enter the gallery
As I wrote at the outset, as a fan of Apple products, I couldn't miss the connectivity of my Xbox with my iPhone. Although nothing new has happened here as a result compared to the older Xboxes, I think this connectivity is so interesting that it simply deserves a short analysis. Through the Xbox or Xbox Game Pass applications, you are able to do a lot on the Xbox via the iPhone remotely, and most of these things are also very useful. Personally, I consider the option to pre-install games to be the best, which works simply by searching for a game on the iPhone in the Microsoft Store and installing it on the Xbox without the need to purchase it. As soon as you want to play it, all you have to do is pay for it or insert its disc into the console. Thanks to the pre-installation, you will escape the inconvenience in the form of waiting for it to be downloaded after purchase, which is necessary for Call of Duty, GTA V or Red Dead Redemption II in the middle of the day. Of course, the application allows much more, for example, you can mention the management of your Xbox account, including friends, or browsing the achievements or your statistics for individual games, which are often really interesting. An excellent feature is the ability to stream console content to the iPhone, both on WiFi and mobile data, so you can play your favorite games virtually anywhere with Internet access. Here, however, it is a pity that it is necessary to connect a controller to play, which each of us does not carry completely in our pockets. However, the driver is necessary even for basic control of the Xbox interface (or at least I haven't figured out how to control it on the iPhone without it), which makes the seemingly simple control of the download process almost an impossible mission. However, it can be assumed that Microsoft will work on these illogicalities and add a solution to the application.
You might be interested in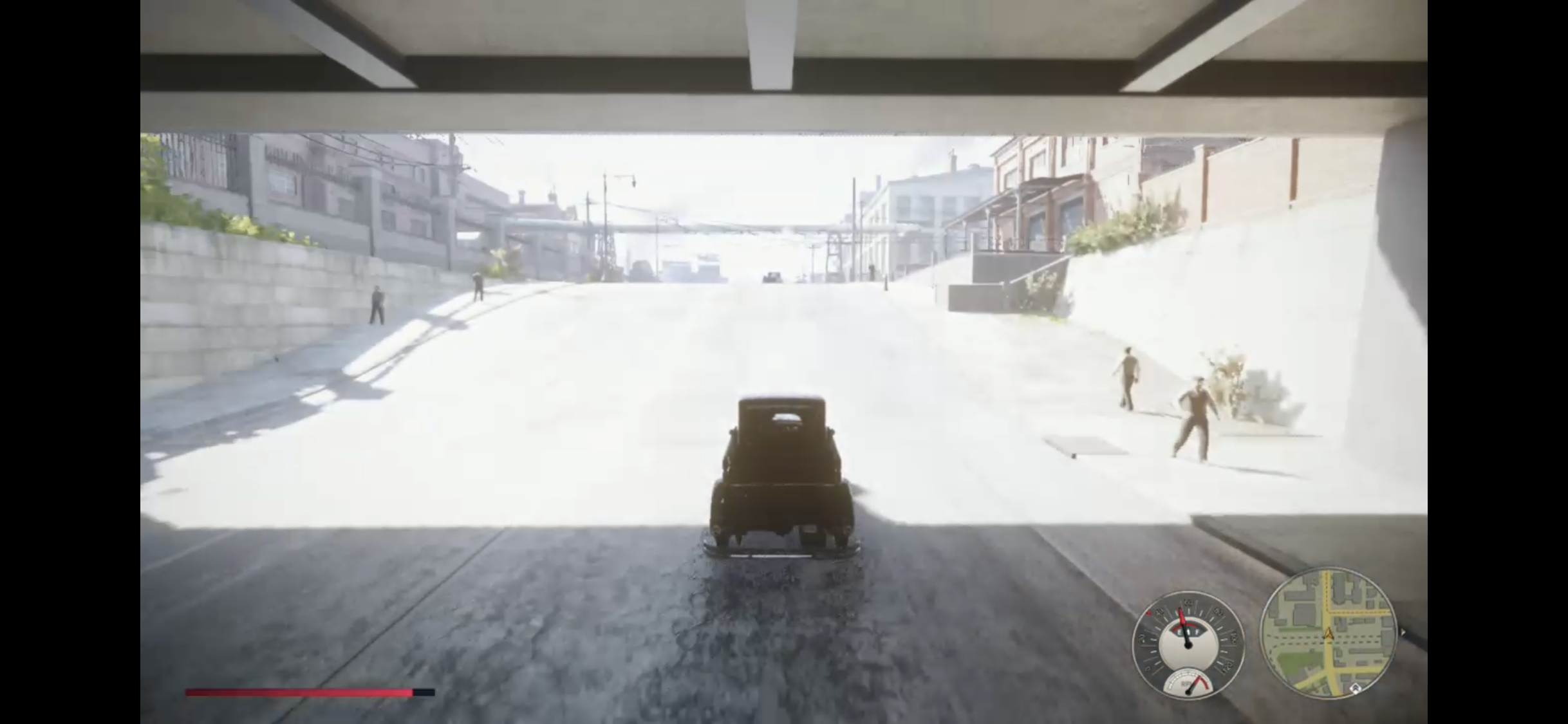 How to Play Xbox Games on iPhone

All about Apple
Jiří Filip October 20, 2020 1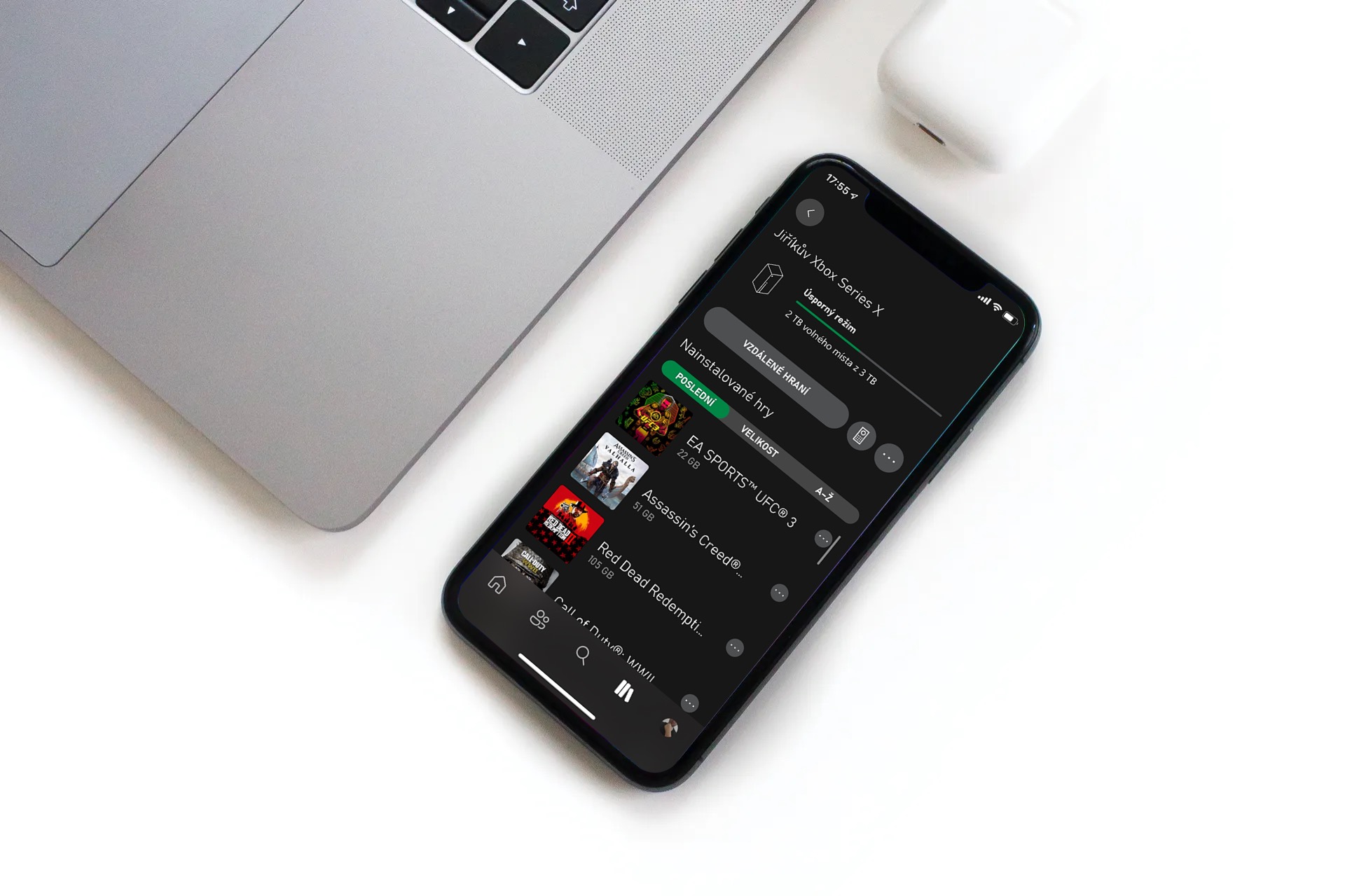 Source: Edited by Flying the World Apple
Resume
As a fan of Xbox consoles, I can't rate the Xbox Series X other than very positively. In my eyes, it's really great in almost every way. Personally, I'm really sorry about the driver, which would definitely withstand a pinch of innovation. But I myself perceive this rebuke as utter pettiness and not as something that would discourage me from buying a console. So if you're just like Xbox lovers, I think you'll definitely be excited about the Series X when you switch from the One and One S models. If you're hungry for 120 fps, the transition from Xbox One X will definitely make sense. he didn't even take this piece personally.
You can purchase the Xbox Series X here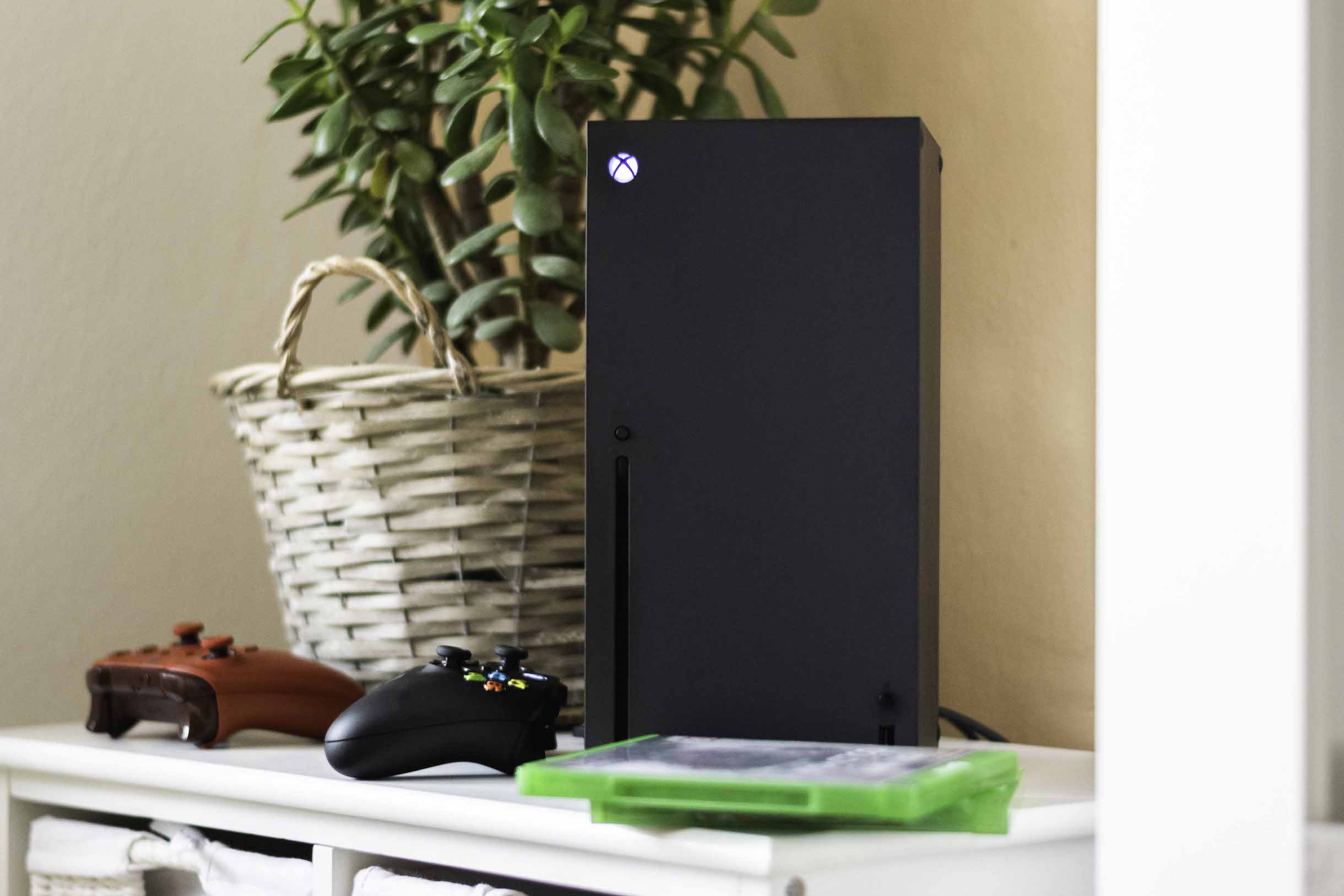 Source: Edited by Flying the World Apple