Technology companies have unnecessarily great power, their employees think
In the case of large technology companies, such as Amazon, Google or Facebook, there is often talk of too much power. A recent survey of 1,500 technology employees found that 77% of these people were really convinced that the companies had too much power. Only 8% of respondents disagreed with this statement.
You might be interested in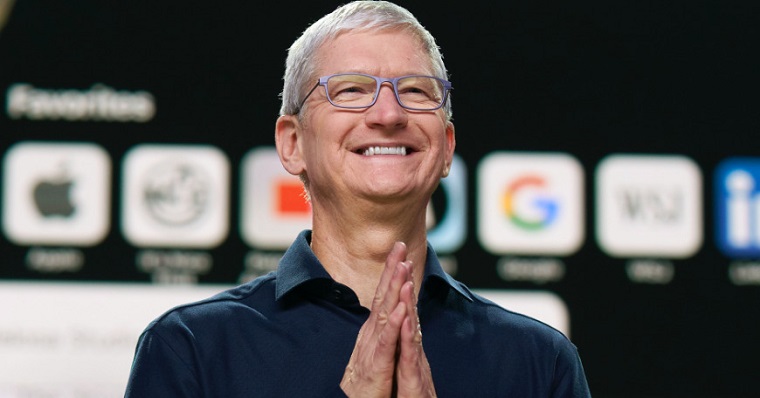 Tim Cook revealed Apple's plans for the future

Other articles
Dominik Zuna 25. 2. 2021 8
Photo gallery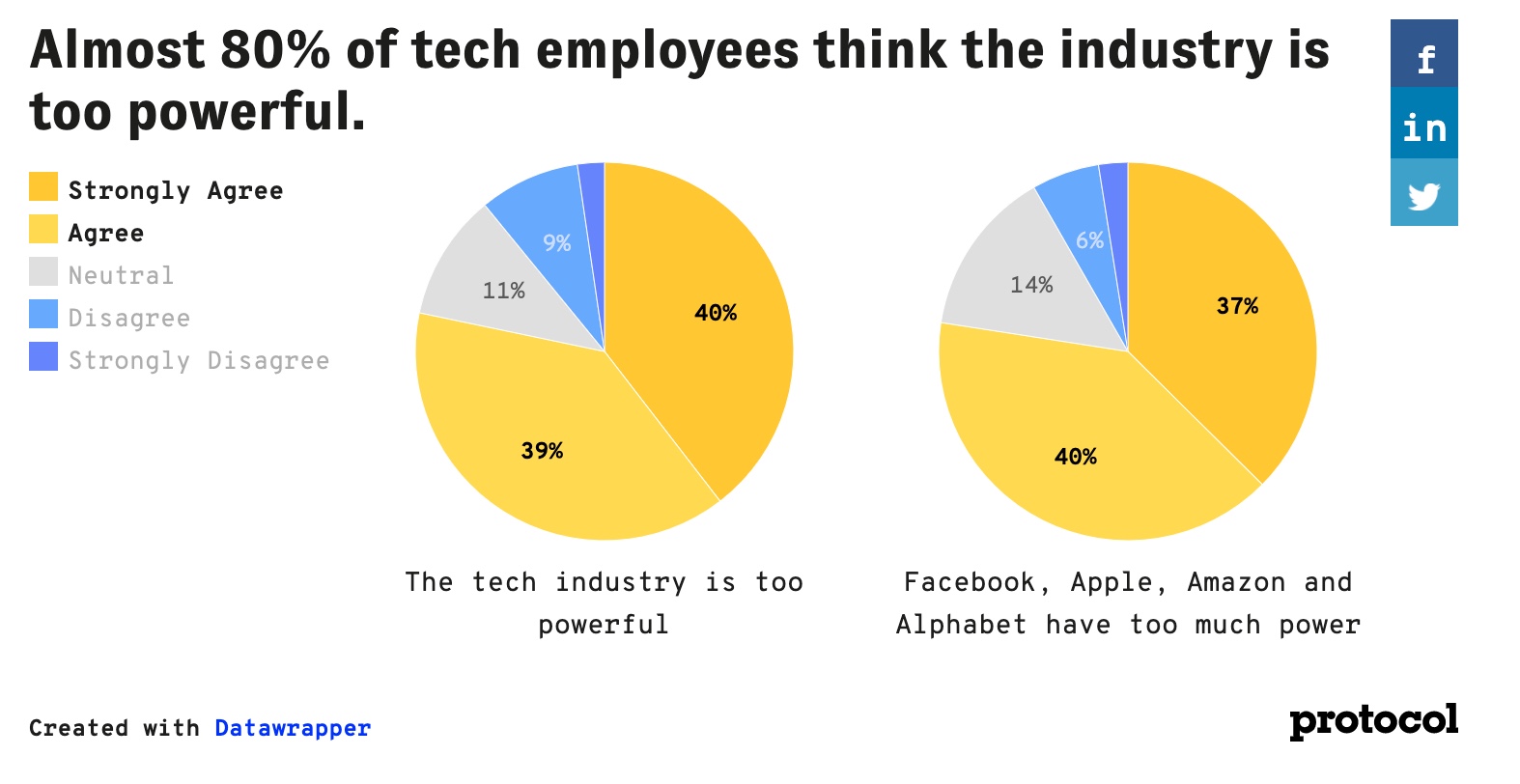 Protocol survey tech 1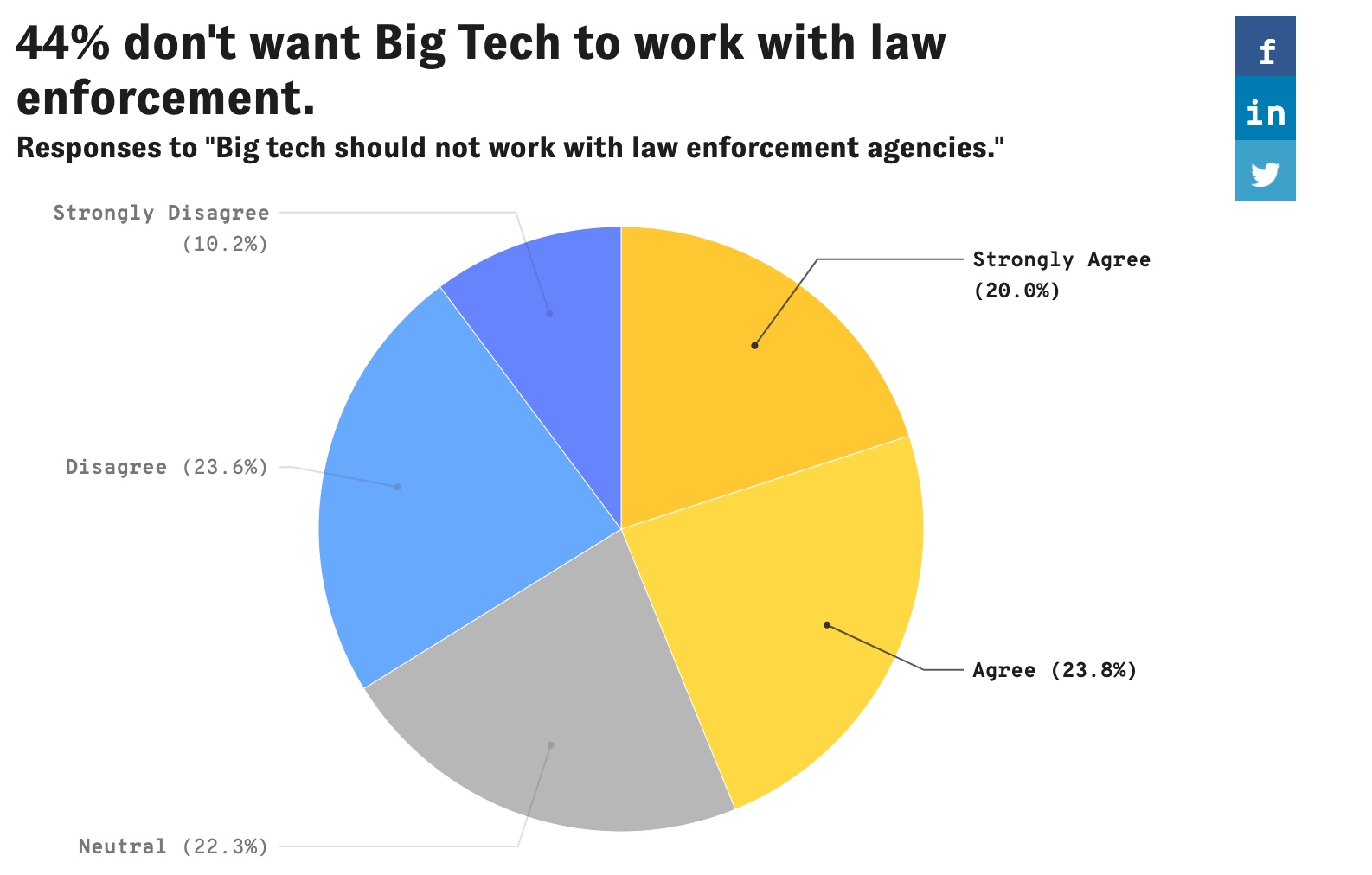 Protocol research tech 2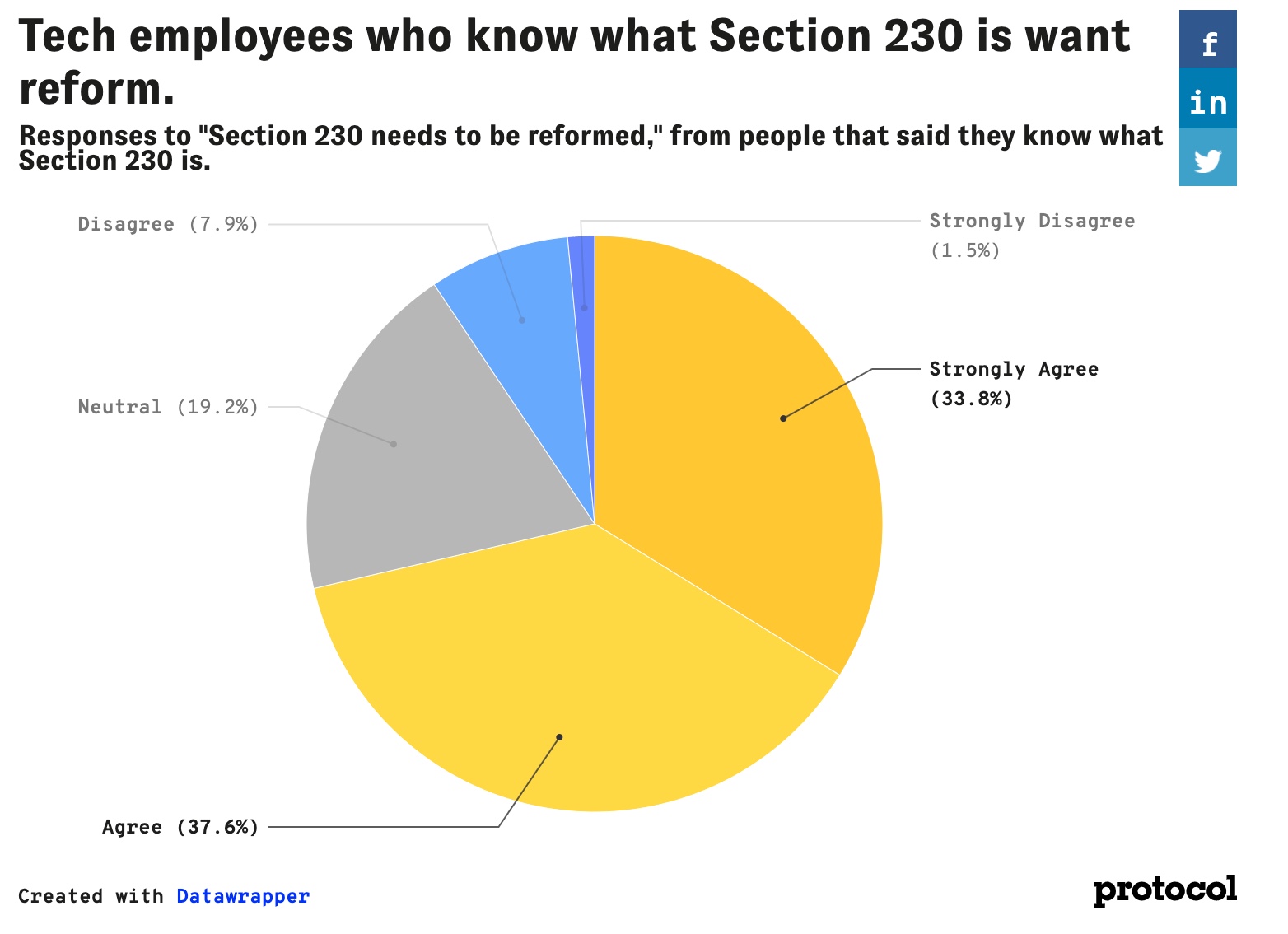 Protocol research tech 3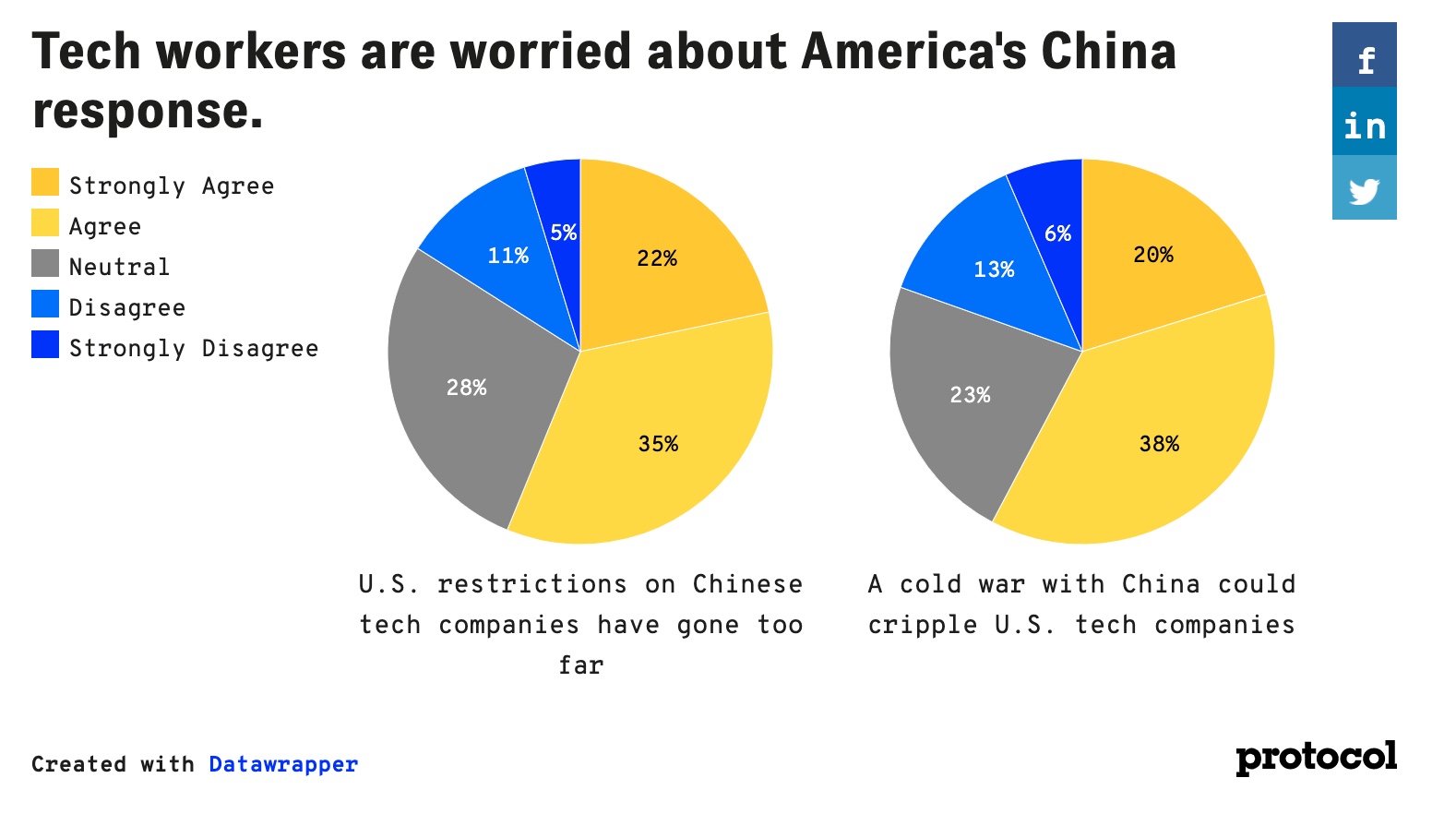 Protocol survey tech 4 +2 Photos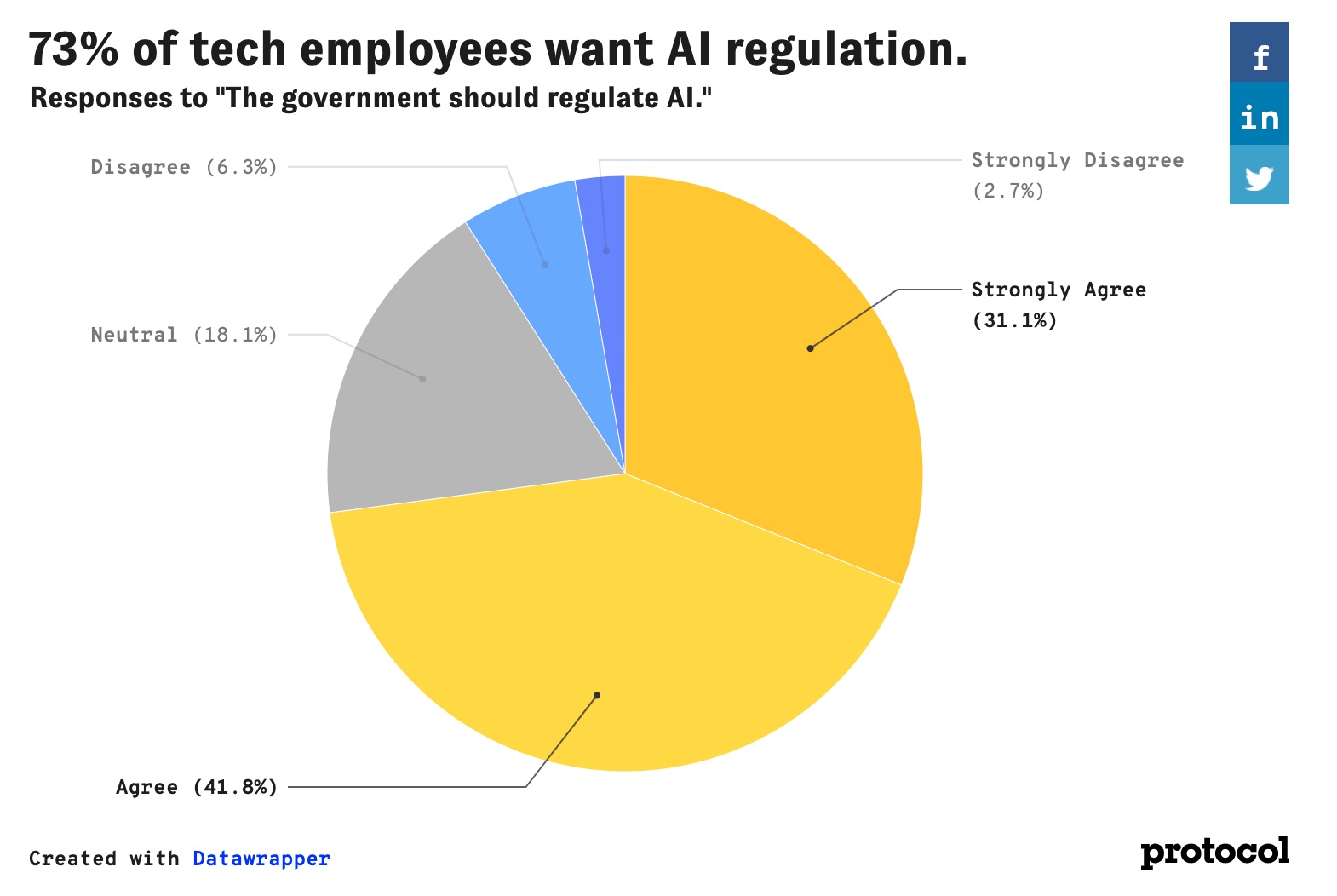 Protocol research tech 5
Enter the gallery
The mentioned employees of technology companies were also asked during the survey about their attitude to a number of other topics related to technology – for example, China, artificial intelligence or legal issues. The questionnaire was created by Protocol and named Tech Employee Survey. The aim of the survey was to find out the attitudes of technology employees in the United States on some key topics. The survey involved employees from all possible positions, 40% of whom were employees of companies with an annual income of more than $ 500 million and more than a thousand employees. The vast majority of respondents unanimously agreed that the technology industry had too much power. Roughly 40% of respondents even say that the technology industry is doing more harm than good, which, according to survey organizers, proves that even employees in the field have some concerns about the impact that technology can have.
It is also interesting that 68% of respondents from smaller companies expressed an interest in having their employer connect with one of the big names in the technology industry, and three quarters of participants were convinced that large technology companies should have the right to buy other companies. Only 40% of participants were convinced that companies such as Amazon, Facebook, Alphabet or Apple should rather fall apart. As for China, most respondents expressed the belief that the US government's approach was too aggressive. A total of 56% of participants said that the sanctions imposed by the United States on China had gone too far, and 60% of respondents believed that American technology companies should work even more closely with China. There are limits to their openness to Chinese tech, however – 46% said they agree Chinese telecom company Huawei should be banned from the US.
You can read more detailed survey results here.