The best Christmas gift ideas under 80 euros
Gift idea for mobile users: Echo Auto
Many who use Alexa at home no longer want to do without the services of their digital assistant on the go. Fortunately, with Echo Auto, you don't have to either, because the compact gadget even connects Amazon's AI with the speakers of many older car models.
Original price: 58.48 euros Discount: -24.37 euros (42%) Offer: 34.11 euros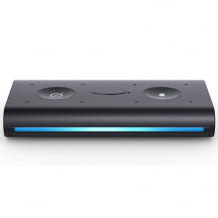 -42%
Alexa for the car. Echo Auto connects to the Alexa app on the mobile phone and plays audio on the car speakers.
Gift idea for sporty users: massage gun
Those who do a lot of sport often have to struggle with severe muscle soreness, especially when doing new exercises. The ALDOM massage gun provides a remedy here, as it loosens cramped muscles with its six massage heads and 30 speed levels.
Original price: 99.99 euros Discount: -20.00 euros (20%) Offer: 79.99 euros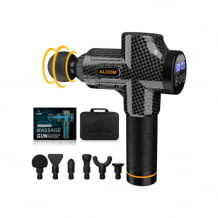 With 6 massage heads and 30 adjustable speeds. Wireless and rechargeable. For deep muscle relaxation.
Gift idea for Star Wars fans: LED night light
This modern bedside lamp can project three famous Star Wars motifs and reproduce up to 16 colors. The mood light can be adapted to your own mood at any time via touch control or remote control.
Original price: 22.99 euros Discount: -5.58 euros (24%) Offer: 17.41 euros
3D LED Star Wars night light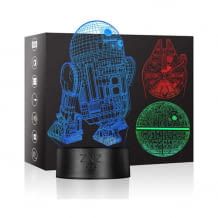 3D Star Wars lamp with 3 patterns and 16 color changes. Ideal as a night light. Rechargeable via USB.
Gift idea for women: electric hand warmer
This practical hand warmer has three heating modes that bring the small gadget to the desired operating temperature in just three seconds. In addition, a 5200mAh power bank has been integrated, with which e.g. lets the cell phone charge.
Note: Some color variants are already out of stock, so it's worth getting hold of quickly.
Original price: 21.99 euros Discount: -20% (with discount coupon) Offer: 17.59 euros
2-in-1 hand warmer with power bank. With three heating modes and USB-C charging port.
Gift idea for boys and girls from 3 years: children's tablet
This fully equipped Fire Tablet with 8-inch HD display and child-friendly protective cover offers a strong, parental-configurable parental control system, including time limits and definable learning goals. It also includes one year access to Amazon Kids + (previously: FreeTime Unlimited). In addition, numerous child-friendly content can be used without advertising and at no additional cost.
The Fire HD 8 Kids Edition tablet is available with protective covers in blue, pink or purple and is suitable for children from 3 years of age.
Original price: 131.58 euros Discount: -53.62 euros (41%) Offer: 77.96 euros
Fire HD 8 Kids Edition tablet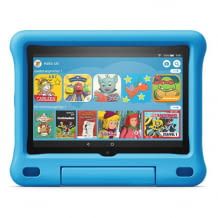 -41%
Combined offer consisting of Fire HD 8 tablet, one-year Amazon Kids + membership, cover, entertainment and worry-free guarantee.
Gift idea for the little ones: VAVA LED night light
A soft light in the bedroom gives babies and toddlers a feeling of security and allows many of them to sleep more peacefully. The VAVA night light not only scores with individually adjustable light intensity, but also with touch control and an SOS mode.
Original price: 29.99 euros Discount: -13.00 euros (43%) Offer: 16.99 euros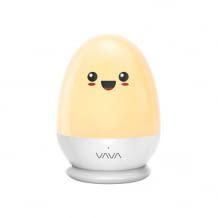 -20%
Dimmable night light with separate charging station. With simple touch control and SOS function.
Gift idea for those who already have "everything": Echo Dot with clock
Whether you are a pensioner or a school child: Echo Dot 4 with clock can be individually adapted to the needs of each user thanks to thousands of Alexa skills that can be activated for free. Particularly practical: Many functions such as timers, to-do lists or appointment management, music playback and much more can be used directly without purchasing additional Alexa-compatible devices.
Original price: 68.22 euros Discount: -29.24 euros (43%) Offer: 38.98 euros
Echo Dot (4th Gen) with clock | White
-43%
Amazon's Echo Dot with 42 millimeter loudspeaker and 3.5 mm stereo audio output and digital clock display