What was before Apple Store? This is how Apple sold its merch in the 1990s
Can you guess which Apple products could be purchased online first? Surprisingly, it was not about electronics as such, but about merch. Although online sales began to take off in the 1990s, those interested in the Mac still had to visit the stone shop of one of the resellers. But if you wanted to buy a set of golf balls, puzzles in a can, luggage tags or slippers, you could do so online.
You could be interested in
9 products you won't believe were made by Apple
Other articles
Amaya Toman
March 31, 2018
2
Photo gallery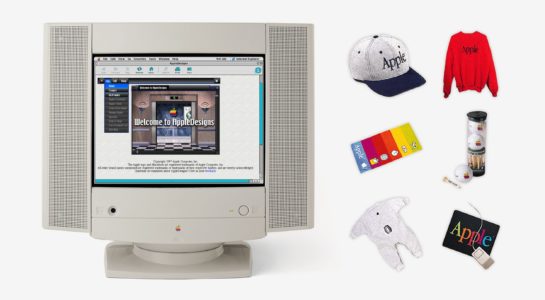 AppleDesigns 1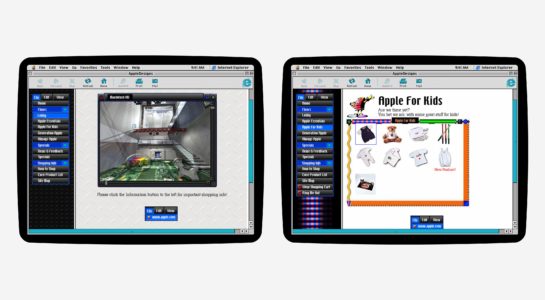 AppleDesigns 2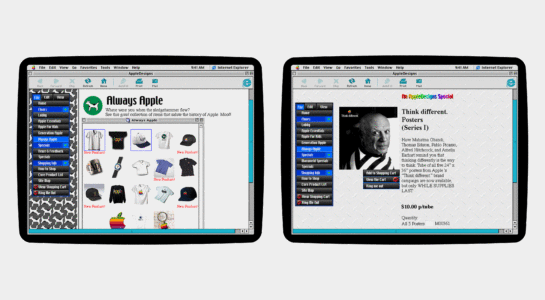 AppleDesigns 3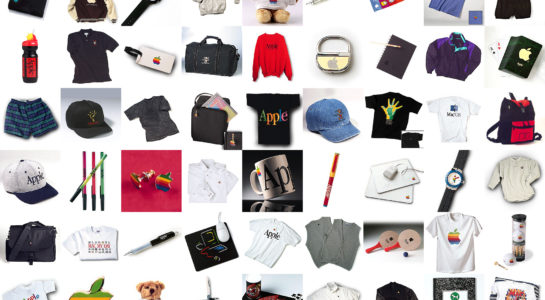 AppleDesigns 4
+3 Photos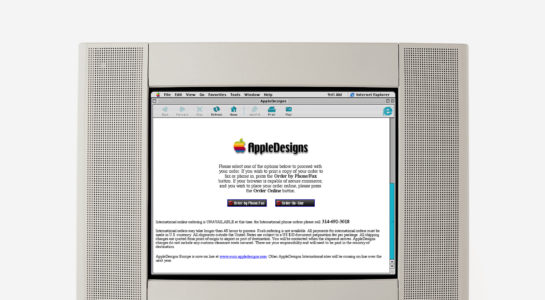 AppleDesigns 5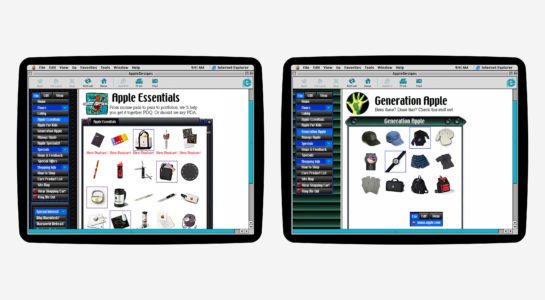 AppleDesigns 6
Enter the gallery
The apple company launched its online Apple Store in November 1997, but Steve Jobs flirted with online sales even earlier. These items were available at AppleDesigns.com, one of Apple's first online shopping projects. The apple e-shop was promoted in the form of a full-page advertisement in MacWorld magazine, and it was possible to buy clothes and souvenirs or gifts on it. The appearance of the AppleDesigns website is a purebred essence of the 1990s – we can notice elements on the website that are very typical for websites from that time. According to John Siaracusa, an engineer who specialized in Macs, Apple's AppleDesignsb website was clearly inspired by Appearance Manager, a component of Mac OS 8 and Mac OS 9 that controlled the appearance of the user interface of Apple computers at the time.
On the homepage of the AppleDesigns website, visitors were greeted by a virtual elevator, ready to take them through all the floors of the interactive department store. The website does not lack elements typical of Apple in the 90's, and there are nice retro details, such as the iconic Dogcow, a motherboard from a classic Mac and many others. As for the offer, it was possible to buy, for example, classic T-shirts with Garamond font on the web, you could also choose from a rich selection of sweatshirts, sweaters, caps or jackets, but also sold posters from the Think Different campaign, children's clothing or Mac watches. OS Watch. Apple really cared about its virtual department store – customers completed the transaction with a special button after completing their purchase. The order could be sent either online or printed and faxed, as not all browsers at the time offered support for online shopping and secure trading. The last archiving of the AppleDesigns website took place in 1998, shortly after the classic online Apple Store was officially launched.
You can view the AppleDesigns website here thanks to the Internet Archive project.